During the Sixth Anniversary broadcast for Dead by Daylight, developer Behaviour Interactive announced an upcoming collaboration with the legendary anime and manga, Attack on Titan. Some details regarding skins and characters were announced. However, the developer has begun teasing the collaboration on Twitter, and fans of both entities are chomping at the bit to know more.
What Attack on Titan skins are coming to Dead by Daylight?
With a total of 10 skins comprised of two killers and eight survivors, there is a skin for everyone that is a fan of the hit anime/manga. At the time of this writing, all skins are 10% off with Killer skins being 1485 Auric Cells and Survivor skins being 1080 Auric Cells.
Killers
The Spirit as the War Hammer Titan
The Oni as the Armored Titan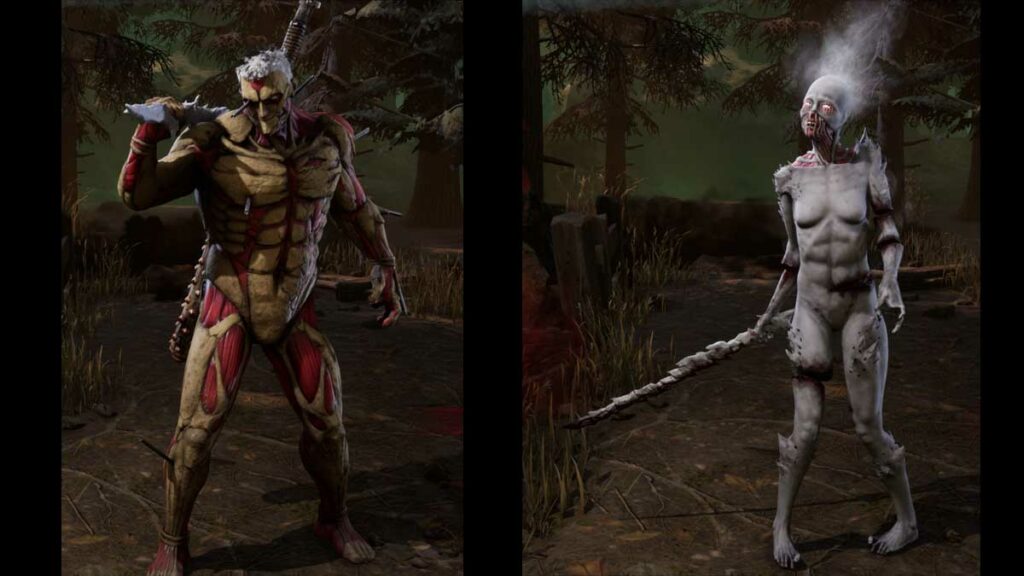 Survivors
Dwight Fairfield as Eren Yeager
Zarina Kassir as Hange Zoë
Meg Thomas as Annie Leonhart
Felix Richter as Armin
Kate Denson as Historia Reiss
Ace Visconti as Kenny Ackerman
Jake Park as Levi Ackerman
Yui Kimura as Mikasa Ackerman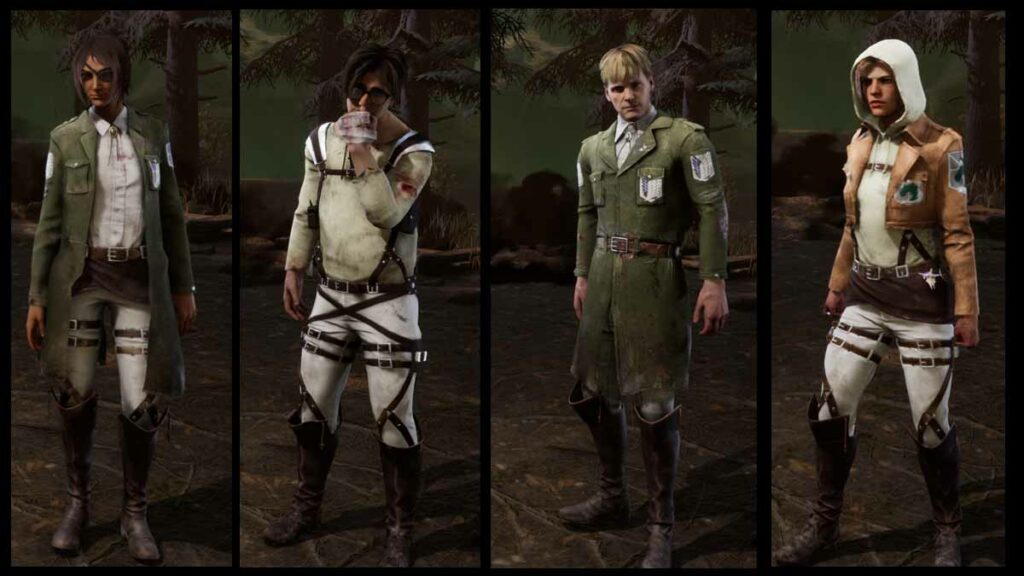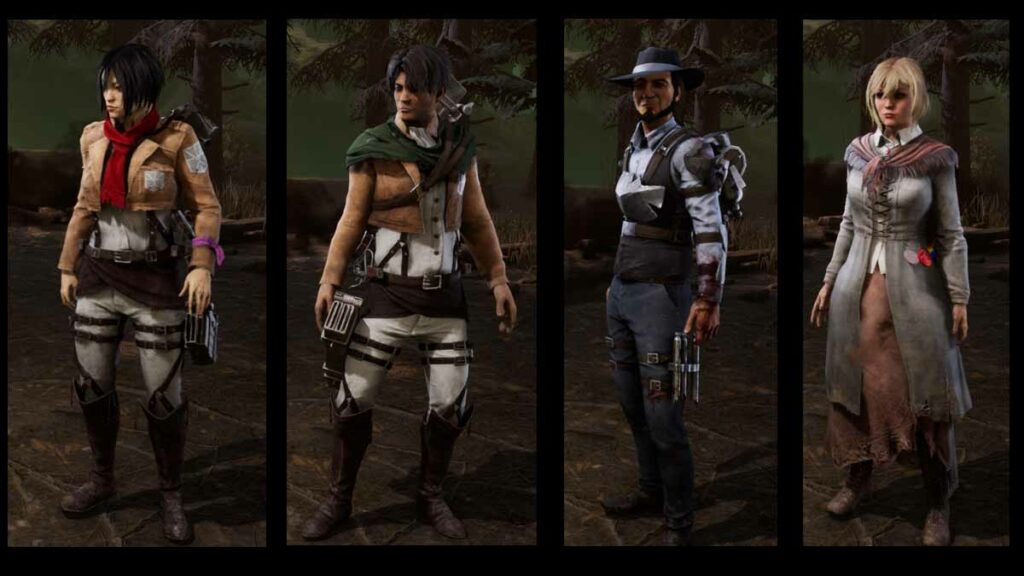 Also part of the promotion, Dead by Daylight players can receive charms for logging in and purchasing the skins.
Cadet Corps Charm: Log into Dead by Daylight during the Mid-Chapter release
Military Police Regiment Crest Charm: Purchase any two outfits from the Attack on Titan collection
Scout Regiment Crest Charm: Purchase any three outfits from the Attack on Titan collection
For more Dead by Daylight goodies, check out All Maps in Dead by Daylight, Ranked (July 2022) on Pro Game Guides.