The Leviathan is back with a vengeance in Chapter 8 of the Dead Space Remake. While it's attached itself to the Ishimura, Isaac will have to operate the ADS cannons to kill it. These are all in a straight line aiming towards the Leviathan and must be operated the same way players used them when calibrating them to shoot asteroids. Responding to its attacks can be tricky, but it telegraphs its moves well enough to dodge everything. These are the best tips for defeating the Leviathan in Chapter 8 using the ADS cannons in Dead Space Remake.
How to kill the Leviathan in Chapter 8 of Dead Space Remake
During the fight with the Leviathan, the ADS cannons will all be on the deck in a line. The first one is directly in front of Isaac as he enters Space. On the edges of the walls on either side are ways for players to refill their oxygen if they destroy the tendrils blocking the station on the wall. Players have to aim for the center when activating the cannons, as they did with the first Leviathan fight in Chapter 6. After so many hits, the Leviathan will lift its tentacle and destroy the ADS cannon. This will force players to use all the cannons as it destroys them one at a time. It's recommended to have purchased some Suit Upgrades by this point to increase Isaac's health.
Related: How to get the Peng Treasure in Dead Space Remake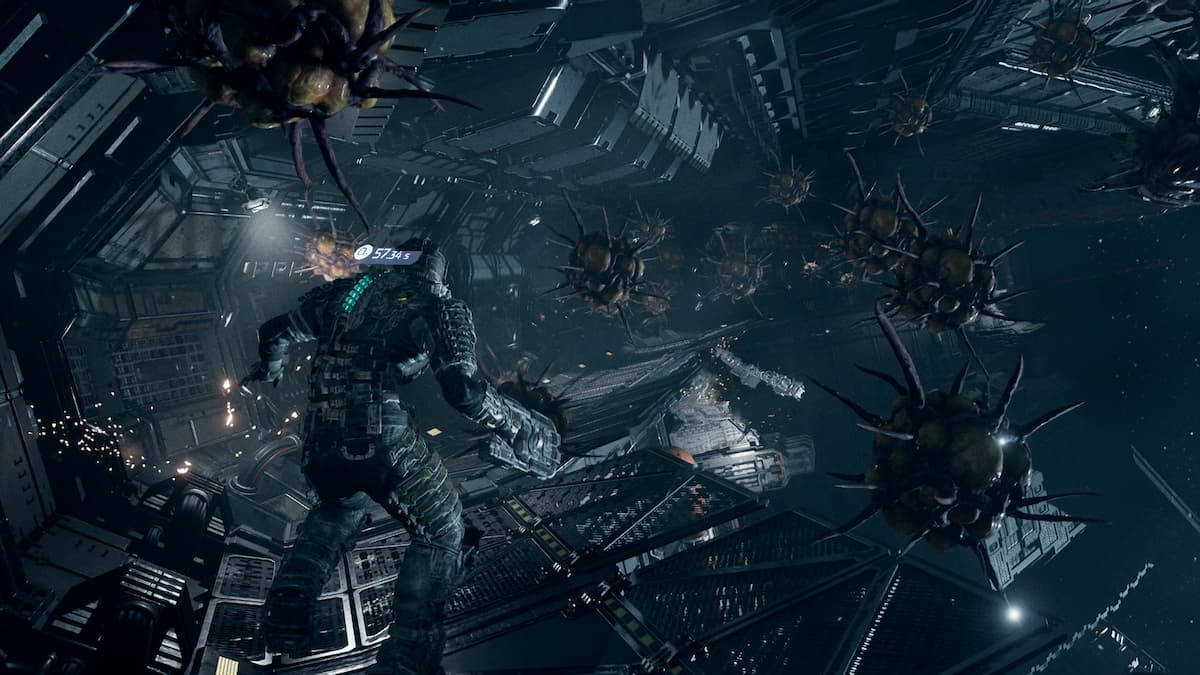 The projectiles shot by the Leviathan can be shot down or grabbed with Isaac's Kinesis Module to be fired back. After dealing enough damage, the Leviathan will destroy one side of the deck, along with the ADS cannons. This will come out as a long sweeping motion that players can dodge by flying upwards. When this happens, it will send out large mine-like obstacles that players will have to fly around to get to the active ADS cannon on the other side of the deck. Rinse and repeat, and the Leviathan will eventually destroy the final ADS cannon, at which point Isaac will have to fire directly at it himself.
For help upgrading the Suit and Isaac's weapons, check out All Node Locations in Dead Space Remake on Pro Game Guides.