Each class within Destiny 2 (Hunter, Titan, and Warlock) has its own unique set of subclasses and abilities based on the four elemental types in the game: Solar, Arc, Void, and most recently, Stasis. Each of these subclasses and even their respective abilities may fit certain situations and activities better than others. Also, some exotic armor pieces may upgrade or change the way one subclass works, making the combination much more unique and powerful.
For those interested in playing a Warlock character, it's important to know that the Warlock's main job is to offer support, either by healing, buffing damage, or even protecting their teammates. If you are a Warlock, you are the team's saving grace, and they should be thanking you for it.
Dawnblade (Solar)
Dawnblade is the Warlock's Solar subclass and is one of the best for damage and support. The subclass has two different Supers: Daybreak and Well of Radiance. Daybreak allows the user to wield a flaming sword that allows you to rain down fire on your enemies from above. While Well of Radiance allows you to plunge the sword into the ground and create an area that others can stand in to gain extra shields and do extra damage.
Abilities
Each Warlock Subclass, like every other class, also has its own unique grenade, melee, and class ability. The class ability is the only one that doesn't change between the Warlock subclasses.
Grenade

Solar - creates a flare of Solar light that does continual damage to enemies inside it
Firebolt - unleashes bolts of Solar light for a short duration

Fusion - solar explosive that attaches to enemies
Melee

Celestial Fire - sends out three Solar energy blasts
Guiding Flame - strike an enemy with burning damage, doing so will empower you and nearby allies
Igniting Touch - strike an enemy to burn them, killing them while they burn will make them explode
Class

Healing Rift - put down a rift that heals you and your allies standing in it.
Empowering Rift - put down a rift that provides you and your allies with extra weapon damage.
Extra Abilities

Divine Protection - converts all grenade energy to a blessing to heal allies and drop overshields for them
Phoenix Dive - Activate this ability mid-air to descend quickly and restore your health
Related: How to get Bright Dust in Destiny 2
Stormcaller (Arc)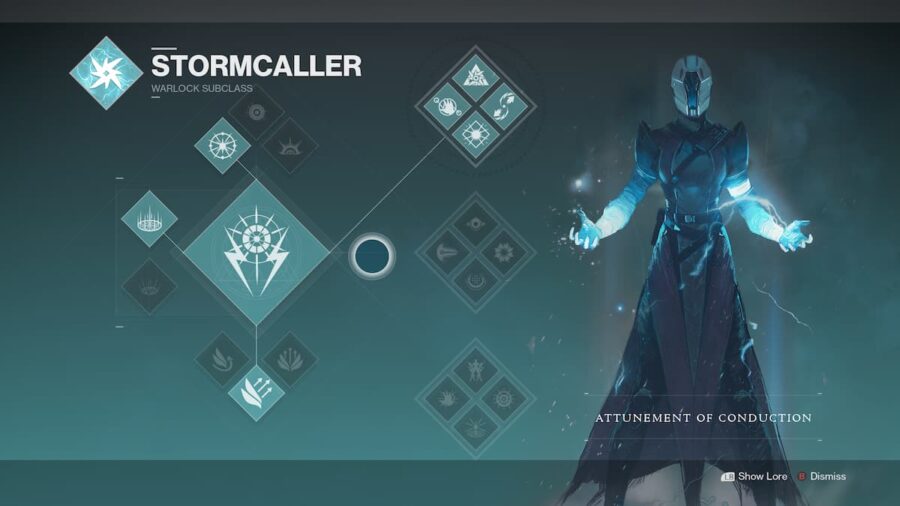 Stormcaller Warlocks prioritize immense damage against a boss or can easily wipe out whole groups of enemies. There is really only one Super in this subclass, but it has an ability that changes it. The Super is called Stormtrance, and it allows you to shoot lightning from your hands, wiping out anything on the receiving end. The other ability, however, is called Chaos Reach, which allows you to concentrate the lightning from your hands into one large lightning stream that can reach enemies from a great distance.
Grenade

Arcbolt - chains lightning to nearby enemies
Pulse - periodically damages enemies inside its explosion radius
Storm - calls down a focused lightning storm
Melee

Chain Lightning - chains from struck target to nearby targets
Ball Lightning - fire an Arc projectile that goes forward and releases a perpendicular bolt of lightning
Rising Storm - an electrocuting melee that recharges your Super, grenade, and melee energy
Voidwalker (Void)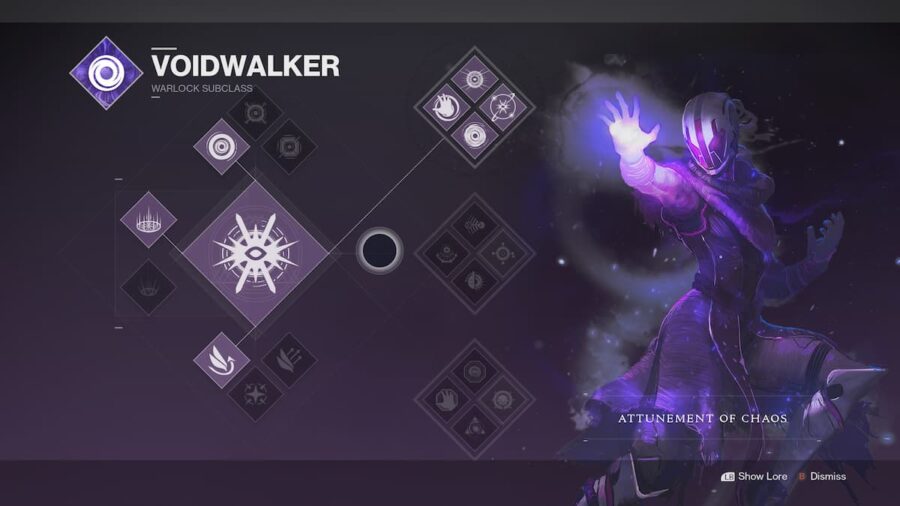 Voidwalker Warlocks are at their best in PvP situations and allow for many options in terms of abilities. There are two different Supers in this subclass: Nova Bomb and Nova Warp. Nova Bomb allows you to hurl a large Void bolt that disintegrates anything caught in its blast. And Nova Warp allows you to teleport short distances and create Void eruptions around you.
Grenade

Vortex - creates a vortex that continually damages enemies trapped inside
Axion Bolt - a bolt of Void Light that forks into smaller bolts on impact and seeks out enemies
Scatter - a grenade that splits into many submunitions and covers a large area with multiple explosions
Melee

Entropic Pull - strike an enemy with this to drain their life force and use it to recharge your grenade
Atomic Breach - creates a Void explosion
Devour - kills with this ability fully regenerate your health
Extra Abilities

Chaos Accelerant - overcharge your grenade, making it deadlier and more effective
Handheld Supernova - convert your grenade into a short-range Void blast on release
Feed the Void - Consume your grenade energy to regenerate your health. Grants the Devour effect
Related: How to Farm Glimmer in Destiny 2
Shadebinder (Stasis)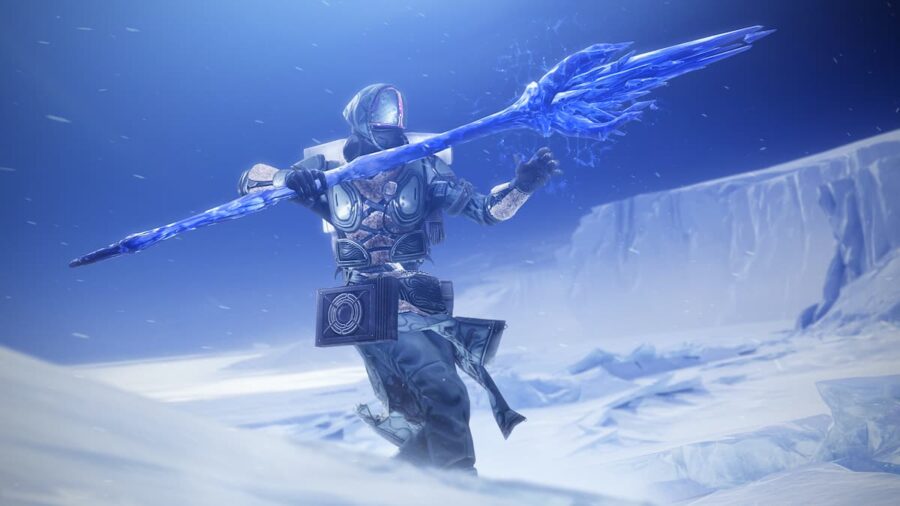 A Shadebinder Warlock is deadly, especially with their new Stasis-based Super, Winter's Wrath. It allows Warlocks to summon a Stasis staff whose projectiles instantly freeze targets. Once the targets are frozen, they can be instantly destroyed with the staff as well.
Grenade

Glacier - upon hitting the ground, Stasis crystals grow from the ground and freeze enemies too close to them. Destroy the crystals to kill the enemies.
Coldsnap - Upon impact, a Stasis bolt will seek the closest enemy and freeze them. Then it will go after two other targets.
Duskfield - creates a dome-like Stasis field that sucks enemies in. Once trapped inside, they will be slowed, and if trapped long enough, they will freeze.
Melee

Penumbral Blast - fire Stasis energy from the staff and freeze enemies instantly.
For more Destiny 2 content and guides, check out All Hunter Exotics in Destiny 2 on Pro Game Guides!