Destiny 2 is a rich and robust game full of adventure. It's also full of weapons, armor, quests, bounties, and all manner of other activities. It can be a lot to track, even with the in-game resources that Bungie provides. As such, the wonderful Destiny community has created apps and sites that make different aspects more accessible.
Destiny 2 Companion Apps & Sites
DIM (Destiny Item Manager)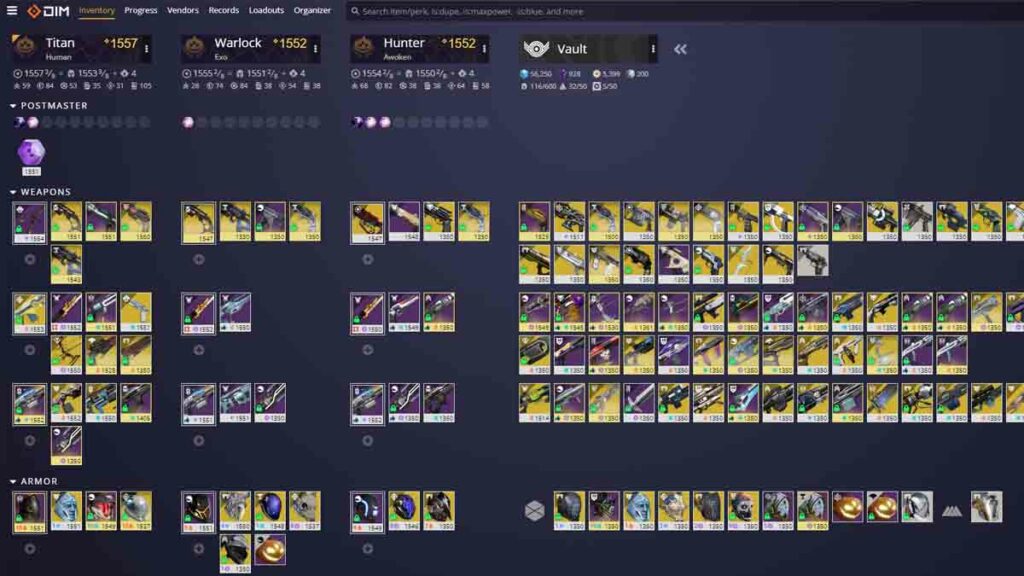 DIM does exactly what the name implies, it allows Guardians to manage their inventories. DIM works best as a second screen experience. Through DIM, Guardians can quickly swap gear between characters and the vault. They can also collect items without needing to visit the postmaster, and they even put loadouts together!
Light.GG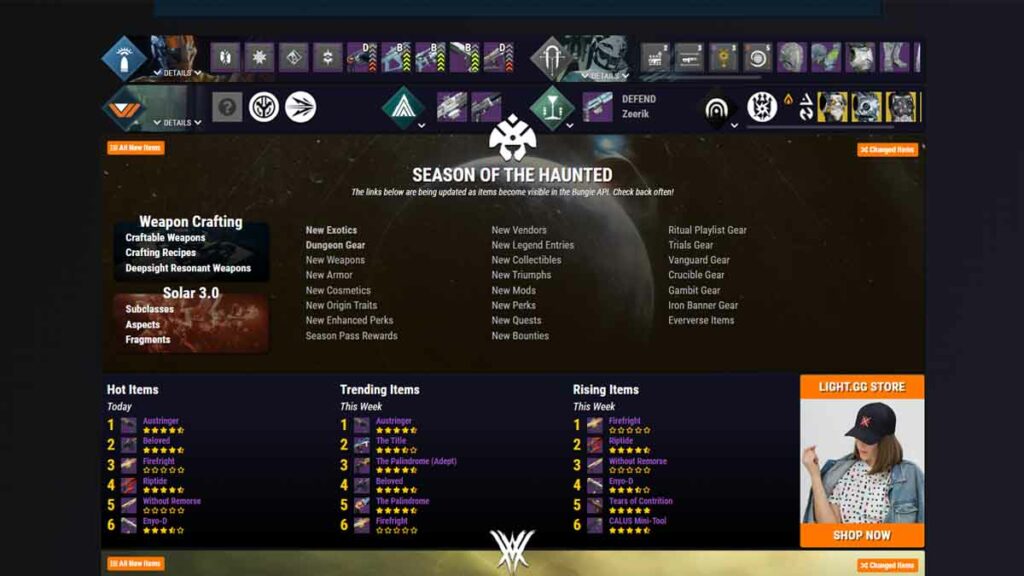 Light.GG is a fantastic resource for tracking gear. Guardians can see what perks a weapon can drop with, what potential god rolls there are, and get info on the Nightfall and Lost Sectors in rotation. It's a great resource for chasing specific weapons and armor.
Bray.tech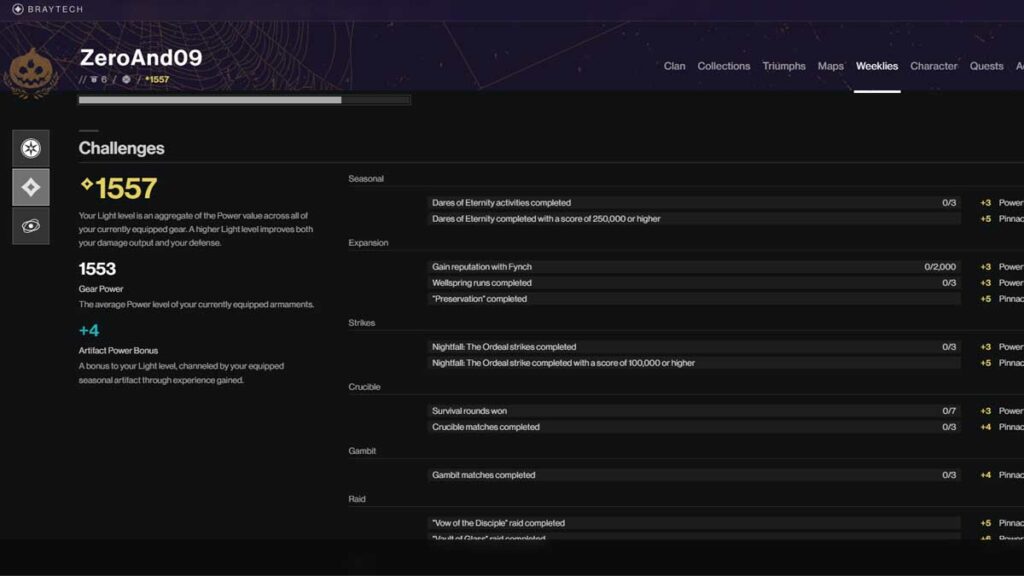 Bray.tech is, hands down, the easiest way to track Triumphs, Quests, weeklies, and more. The interface is clean and slick. Best of all, thanks to its API integration, it quickly keeps up to date with your progress, so you know exactly where you stand.
Destiny 2 Companion App
The Destiny 2 Companion App is the homegrown option from Bungie itself. It allows Guardians to do many things our aforementioned sites do, in addition to browsing LFG postings. The only real drawback is that it's limited to mobile platforms.
For more Destiny 2 goodies, check out Destiny 2: Where to find the Pleasure Gardens on the Derelict Leviathan on Pro Game Guides.