Rifles in Destiny 2 are a core part of the gameplay and are extremely useful in PvP situations, so as always it is best to know which ones are going to benefit you the most. So, we're here to tell you five of the best Scout Rifles to pick up to improve your game!
The Guiding Sight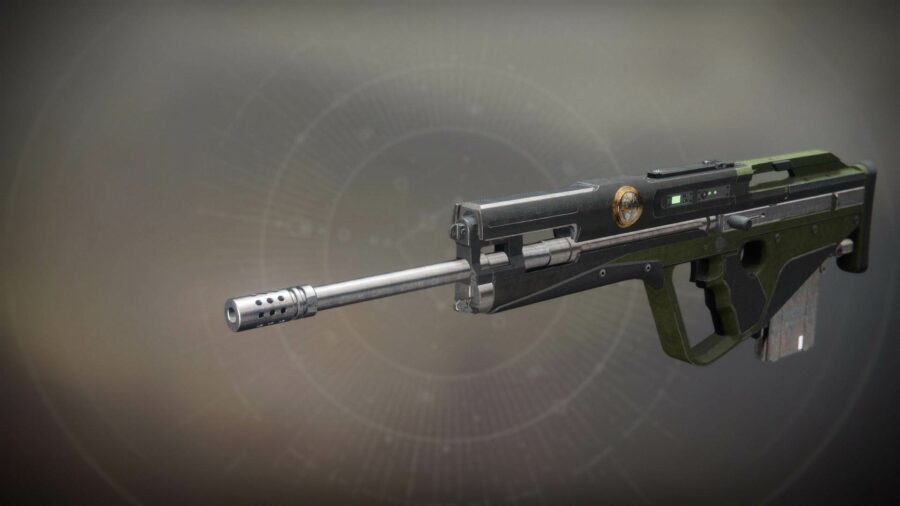 This rifle was sunsetted for a bit, but came back in the Season of the Hunt. It is a Kinetic High-Impact Scout Rifle that is compatible with a variety of different perks.
The Guiding Sight has the ability to have the Hip-Fire Grip attached to it so that you can get those nifty, off the cuff shots in! Being able to fire off accurate shots from the hip means less time sight aiming, and more time owning your foes!
You can also have the Iron Gaze and Iron Grip which help massively with the gun's aim assist stats as well as its stability. If you are more focused on the consistency of the weapon, then the good news is that consistency perks are also compatible and able to be used with the Guiding Sight.
If you want this rifle you will find it by doing Iron Banner matches and Engrams.
Recommended Column Perks:
Column One: Hip-Fire Grip, Rapid Hit, Quickdraw
Column Two: Iron Gaze, Iron Grip, Vorpal Weapon
Eternal Blazon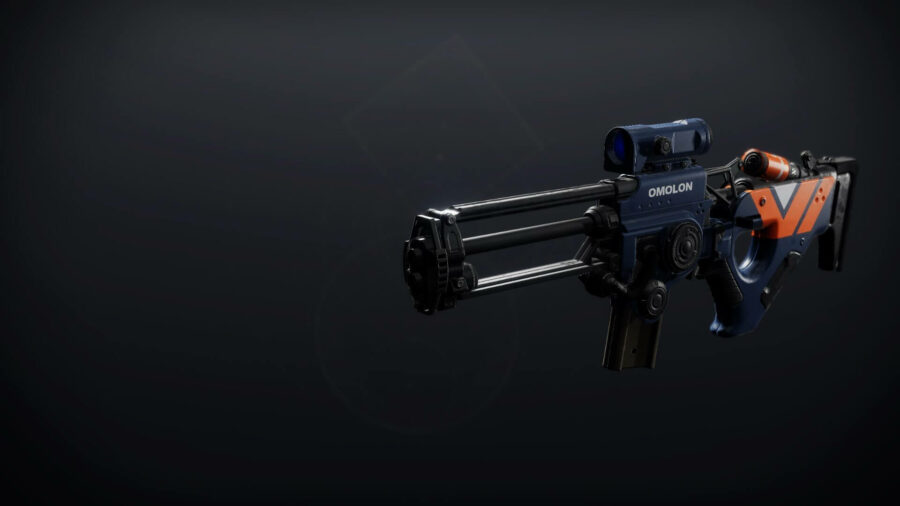 The Eternal Blazon carries over characteristics of some of the Scout Rifles from Destiny 1, except with improvements in the single fire department, as well as making it useful as a Hand Cannon.
If you are wanting a weapon that has consistent perks, then you're in luck with this one! You can implement Rangefinder and the Full Auto Trigger System to boost the weapon's consistency and make it even better at long range.
If you are more geared towards the rapid fire perks then this rifle also has you covered, with the ability to apply Kill Clip and Rapid Hit. These perks make the Blazon an extremely quick firing rifle which proves its worth by providing record breaking headshots. Its Lightweight Frame is also something that is easy on your inventory!
If you want to obtain the Eternal Blazon you can get it through the Legendary World Engrams.
Recommended Column Perks:
Column One: Full Auto Trigger System & Rapid Hit
Column Two: Rangefinder & Kill Clip
Related: Best Sniper Rifles in Destiny 2
Transfiguration
The buffs that you can get on the Transfiguration truly make it... transfigurative! This rifle can easily be turned into a single kill, two-tapping beauty with the perks that you can add to it.
If you implement Rampage and Kill Clip, you will get some considerable boosts on this rifle which make it well worth owning. When you get a single kill and reload after you will get an 11% buff from the Rampage perk; on top of this you well get an extra 33% with Kill Clip as well, making it a nice 44% increase!
They are also multiplicative, so you can get up to an even 50% increase depending on the shot. The range stats are also high meaning that you'll become a rifle tank once you have this equipped.
If you wish to acquire the Transfiguration you can get it in the Last Wish Raid.
Recommended Column Perks:
Column One: Rampage
Column Two: Kill Clip
Trustee
If you are looking for a scout rifle that is Solar and has an impressively quick firing rate, then you will most likely want to go for this one. It shoots at 260 RPM, which is no joke!
You may not be able to get a two tap out of this one like you can the Transfiguration, but if the right perks are added you can get a three tap out of it. If you attach the High-Impact Reserves you will be able to access the tapping when down to the last third of your magazine - making it very useful in a cinch!
Not only that, but you can add Under Pressure to it as well for a nice clear scope which can pinpoint and follow targets. Quick fire and sight accuracy, that's a good deal!
If you want the Trustee it is available whilst doing the Deep Stone Crypt Raid during a Crypt Security Encounter.
Recommended Column Perks:
Column One: Under Pressure, Killing Wind, Zen Moment
Column Two: Eye of the Storm & High-Impact Reserves
Related: Destiny 2: Where is Xur? (July 30th)
Dead Man's Tale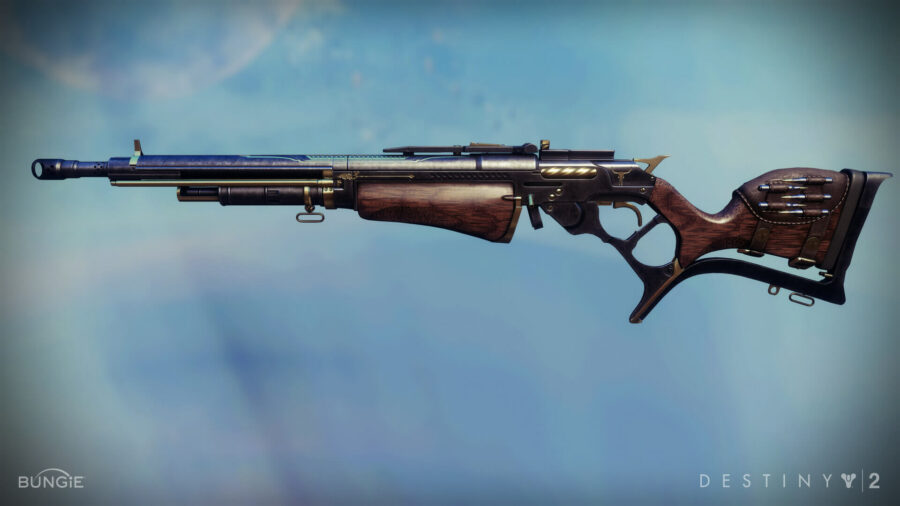 Despite being a Scout Rifle, the Dead Man's Tale functions more like a Hand Cannon which means that is has a nice High Velocity and a Close-Range Sight.
Head shots are always the aim when using any rifle, for that nice, clean kill that also saves your ammo. Dead Man's Tale helps you to get more head shots by enabling you to get the shot straight off the bat for aiming in a certain vicinity around an enemy's head.
You can also manage to get three taps and two taps with this with its rapid precision hits increasing damage. It also has an impressive range; meaning you can go for enemies further afield and most times still manage to get them in a few tries that doesn't take much longer than a Sniper Rifle.
Masterworking this gun will make it even better and more formidable! It will be able to fire at 180 RPM when being hip-fired, so you can once again get that off the cuff targeting without having to worry about the gun's firing power being compromised.
If you wish to get the Dead Man's Tale you can get it whilst on the Presage Exotic Quest Mission.
Recommended Column Perks:
Column One: Killing Wind, Moving Target, Outlaw/Fourth Times the Charm
These rifles will definitely improve your long range game, and it quite a few cases your short range and Hand Cannon game too! Make sure to deck them out with the best perks you can find, and you'll be sure to build a hard-hitting armoury that is a force to be reckoned with!
Need more tips? Check out the best bows in Destiny 2.