Scout rifles have had a tumultuous history in Destiny 2. Early on, there were breakout stars like the MIDA Multi-Tool, but after a series of adjustments, the weapon type fell out of favor. However, beginning in Season 17, the weapon type has been on an upward trend overall, with several quite strong contenders coming into the mix. Here are five of our favorites.
5. Tears of Contrition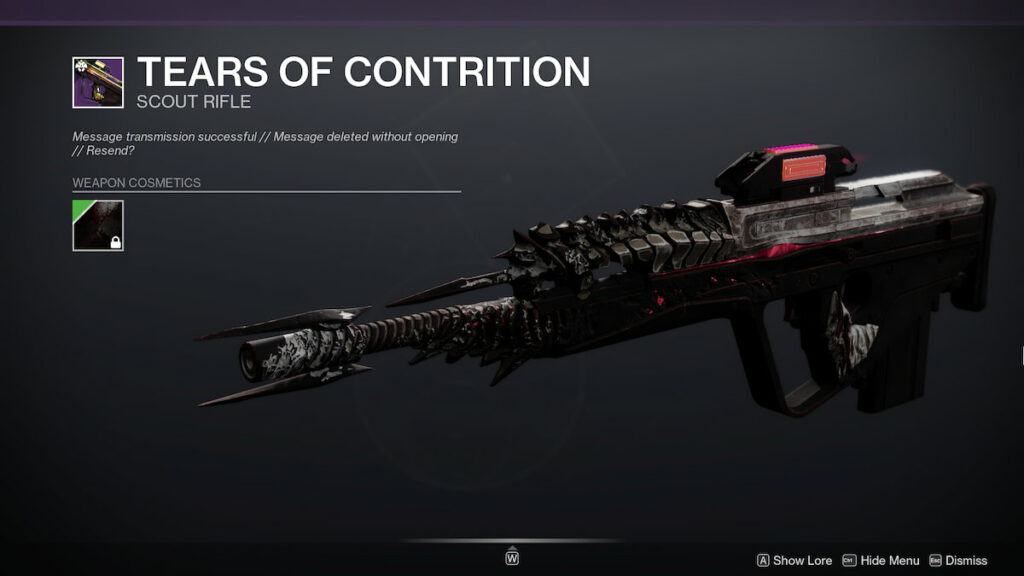 Introduced in Season 17, this ghoulish scout rifle has quickly become one of our go-to weapons thanks to its range, 180 RPM cadence, and exquisite perks. We're particularly fond of Triple Tap and Explosive Payload as it encourages precise and clean kills, which Tears of Contrition excels in. Make sure to visit the Derelict Leviathan to add this one to your collection.
4. Doom of Chelchis
Doom of Chelchis was introduced with the reprised King's Fall raid in Season 18. This particularly fearsome scout rifle can roll with the devastating Firefly and Dragonfly combo. Want even more explosions? Try the Explosive Payload and Dragonfly Perks. This weapon alone makes braving the horrors of the Dreadnaught worthwhile.
Related: Destiny 2 – Elemental Armaments Mod, explained and how to get
3. Trustee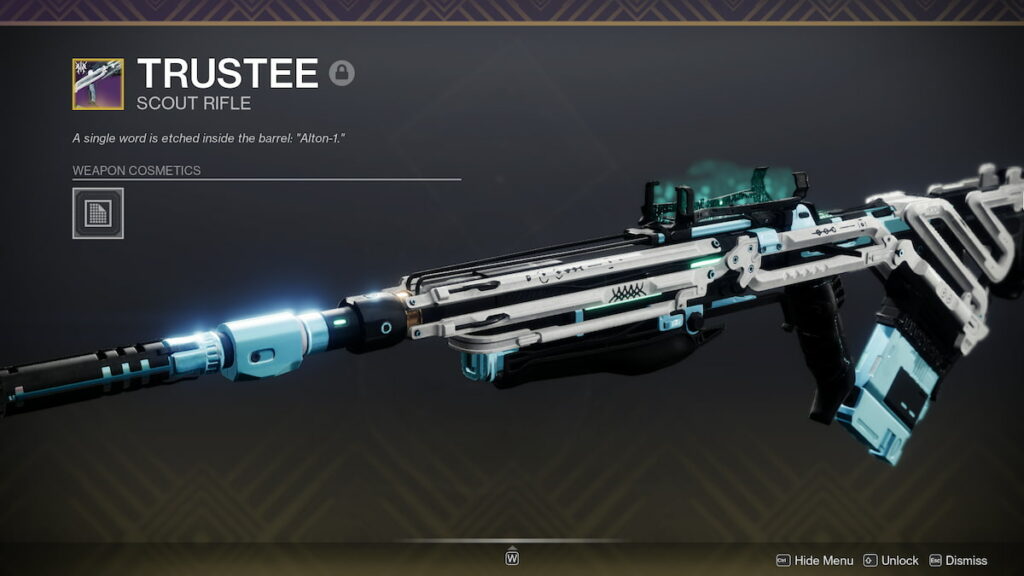 This work of art can be found in the Deep Stone Crypt raid on Europa. It utilizes a Rapid-Fire Frame which allows it to fire full auto. Combined with its Solar element, it is perfect for shredding through the elemental shields of many a foe. It's quick, lethal, and part of one of the prettiest weapon sets to ever come to Destiny 2.
2. Touch of Malice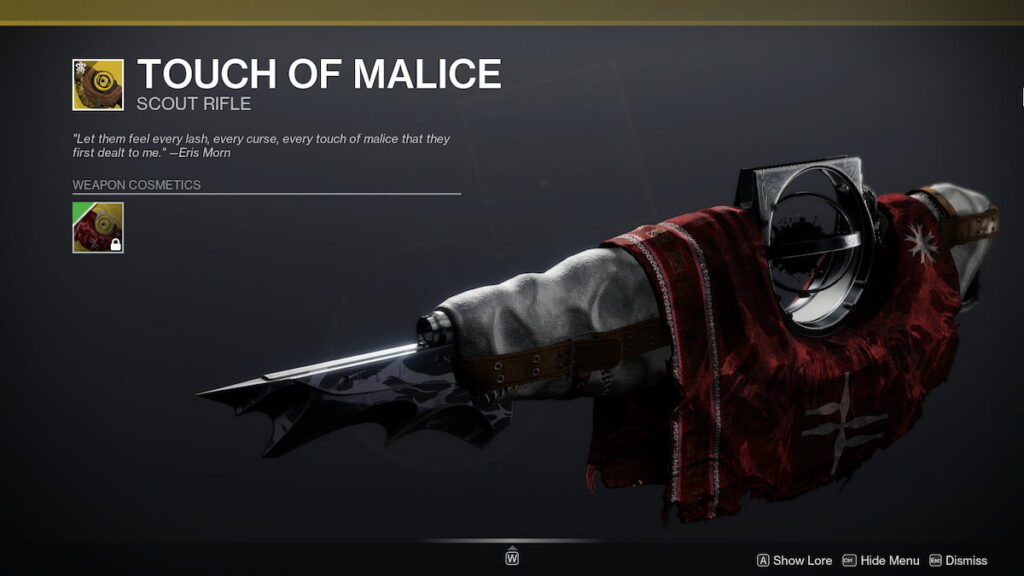 Touch of Malice makes its fabled return alongside the King's Fall raid in Season 18. This scout rifle is the embodiment of playing with fire as the two Exotic Perks, Touch of Malice and Charged with Blight, will drain the Guardian's life force for bonus damage and a blinding effect. That being said, if paired with exotics like Loreley Splendor, the Guardian is nigh-unkillable anyway and can fire with abandon.
1. Dead Man's Tale
Originally obtained during a harrowing adventure aboard a derelict vessel, Dead Man's Tale is fast, accurate, and hits like a freight train. Now, the curious Xur offers a random roll each weekend for Guardians with the right currency. Equally devastating in PvE and PvP content, this lever-action scout rifle is a must-have for any Guardian.
For more Destiny 2 goodies, check out Is there a Light Level advantage in Iron Banner in Destiny 2? on Pro Game Guides.