Cryptic Quatrains II is the second of three quests in the Cryptic Quatrians series. They can be obtained at the Star Chart in the H.E.L.M. Part 2 requires rank 10 with the Star Chart and begins with the Medium Treasure Beacon. These treasure hunts are integral to unlocking a larger treasure within Destiny 2's Season of Plunder.
Destiny 2 Cryptic Quatrains II
Cryptic Quatrains II - Part 1
The bay filled me chest, although drown I did not. I coughed and I shivered me way through the mist. They dreamed I was lost, my sad carper for naught. Yet all that I wished for was tight in me fist.
Guardians will want to head to the Bay of Drowned Wishes Lost Sector in the Divalian Mists within the Dreaming City.
Cryptic Quatrains II - Part 2
I swore I was dead at the shore of the lake. Their shadows stretched long as they searched the debris. But though they did strike out at me and me take. Their words found me ears, but they didn't find me.
It's time to head to the EDZ and run the Lake of Shadows strike.
Related: Destiny 2: All Seasonal Challenges for Season 18, Season of the Plunder
Cryptic Quatrains II - Part 3
Me long expedition led to no reward. Me bones cried for rest and yet I could not yield. Lest I hear the sound of a crewmate's drawn sword. I shivered with terror at what they might wield.
Guardians will need to complete an Expedition run with a sword equipped.
Cryptic Quatrains II - Part 4
The red ground of Nessus would soon be me grave. A column reached high into alien hue. Though cistern did beckon, no water it gave. At pyramid's imprint, I sought to pass through.
Guardians will be heading to the Well of Flame within the Cistern on Nessus. Look for the pyramid-like doorway and go through.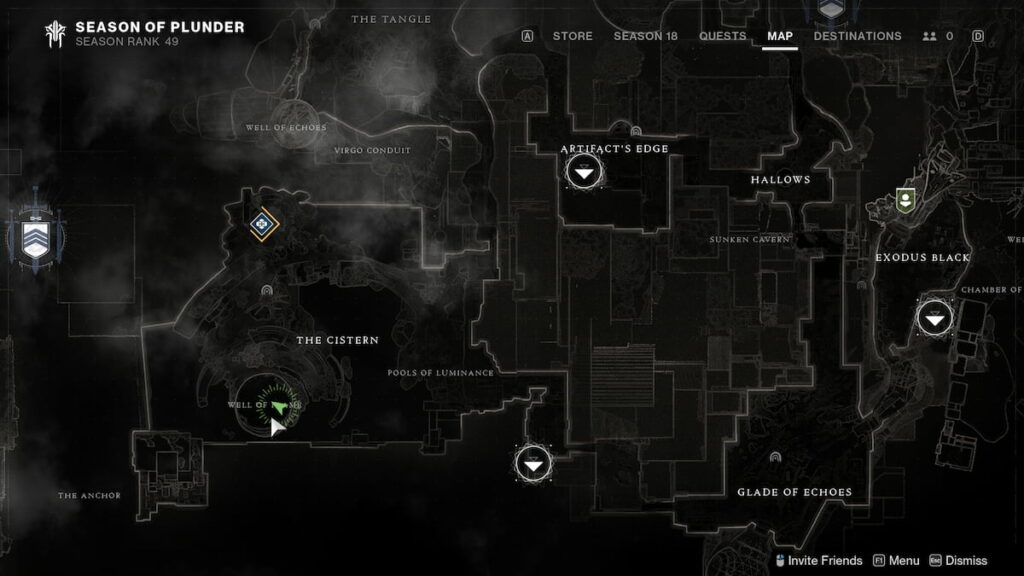 Cryptic Quatrains II - Part 5
Me crewmates were nearing, t'was just as I feared. And terrible fluid did fall from the sky. I fancied I noticed, beyond broken sphere. A place that was safe for me treasure and I.
Guardians will be staying on Nessus. Head to the furthest northwest corner of the Cistern. Behind a broken sphere and in front of a spectacular view of a vex milk waterfall, you'll find the buried treasure.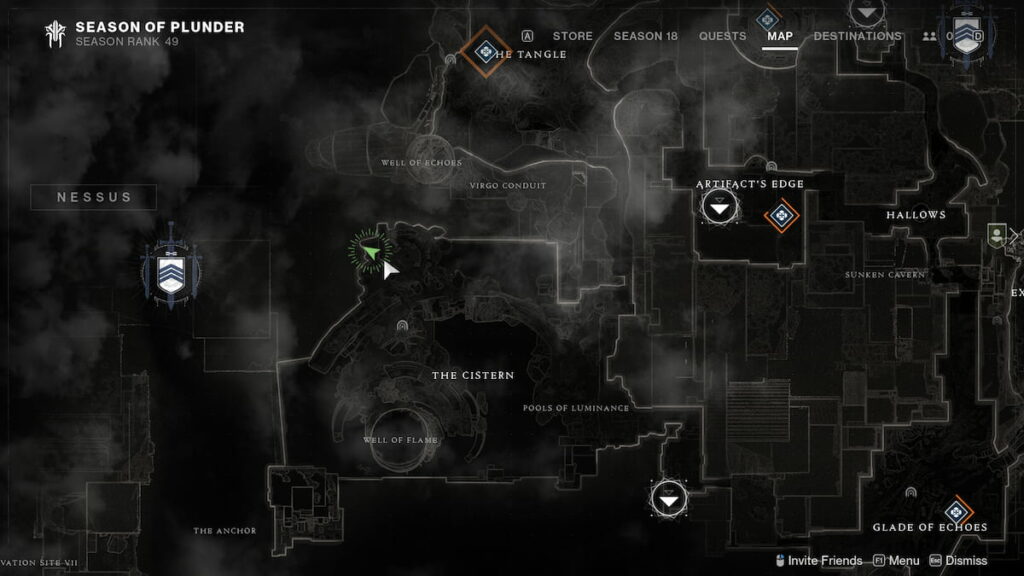 For more Destiny 2 goodies, check out Best PvE Weapons in Destiny 2 on Pro Game Guides.