To change the difficulty level in the Destiny Witch Queen campaign, you will select the option from inside Savathun's Throne World.
You can find Savathun's Throne World after unlocking it during the starting points of the campaign. Once unlocked, you can change the difficulty level by finding the option on the map below.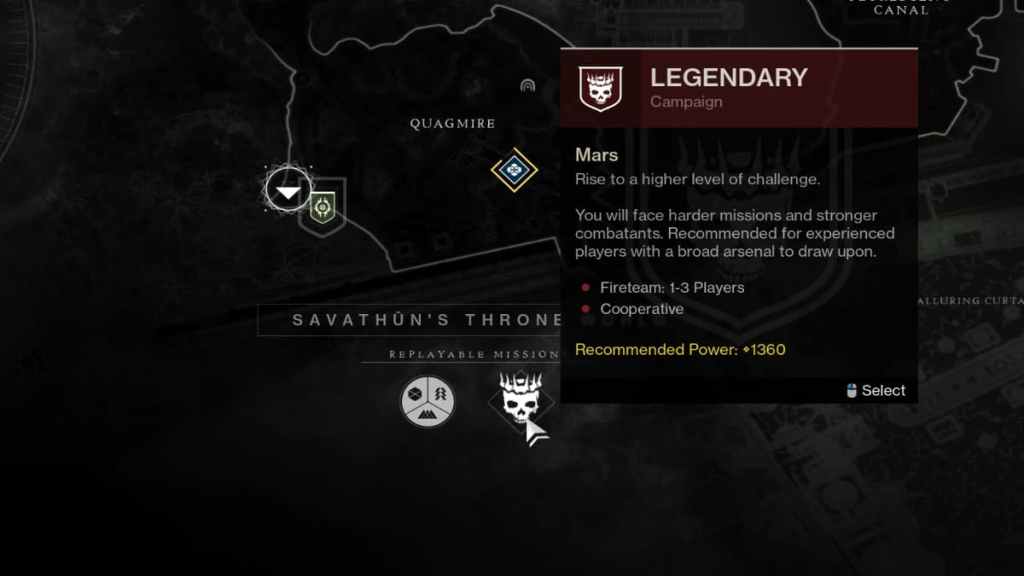 One option will allow you to change the campaign to Legendary, and the other will change the game to Classic. Both campaign difficulties vary with the type of experience on offer to players.
As the name suggests, Classic is a difficulty mode that offers the same difficulty level as past expansions. We recommend choosing classic if you are a new player or plan on playing alone. In short, classic will be the best campaign for you as it offers a more balance playthrough.
If you are playing in a group or are an experienced Destiny 2, the legendary mode, might be more your style. Legendary mode offers a more demanding and challenging campaign coupled with the following changes. 
Chaff - Radar is disabled
Mettle - Power level capped at 1350
Galvanized - Enemies have more health and are resistant to being stunned
Fire Pit - Acolytes spawn fire pools to damage players overtime
Empath - Radar is enhanced and take more damage from melee
The following listed above are some of the various modifiers, Legendary mode includes in the Witch Queen campaign.
On top of these modifiers, players will also receive more rewards and rarer loot. Because of that, Legendary mode may prove an attractive prospect for more adventurous players.
For more great content on Destiny, check out our huge and ever-expanding roster of guides!