The Malfeasance Hand Cannon is the latest Exotic to be added to Destiny 2: Forsaken! If you are wondering how-to get it, we've got a full Malfeasance Guide that will walk you through step-by-step on how to complete all of the quests with tips along the way.
Hand Cannons seem to be the popular go to weapon in Destiny 2: Forsaken. You've likely already completed the Ace of Spades quest to get that powerful Hand Cannon which is used frequently in PVP and PVE. Now it's time to set your focus on this new weapon that looks pretty incredible!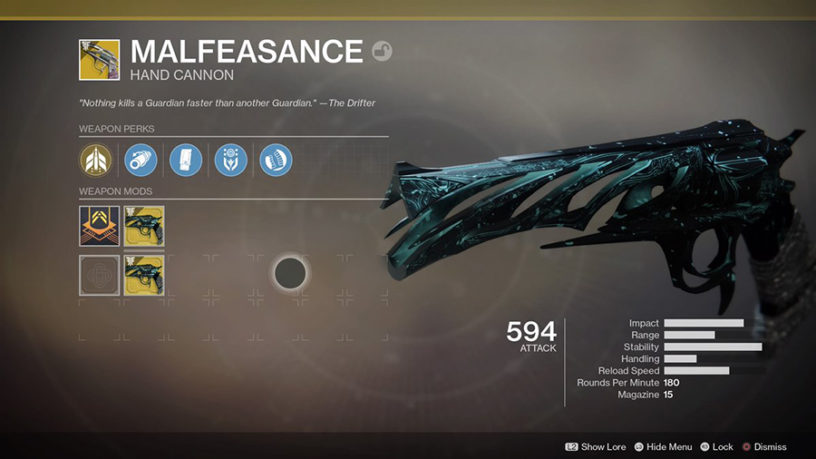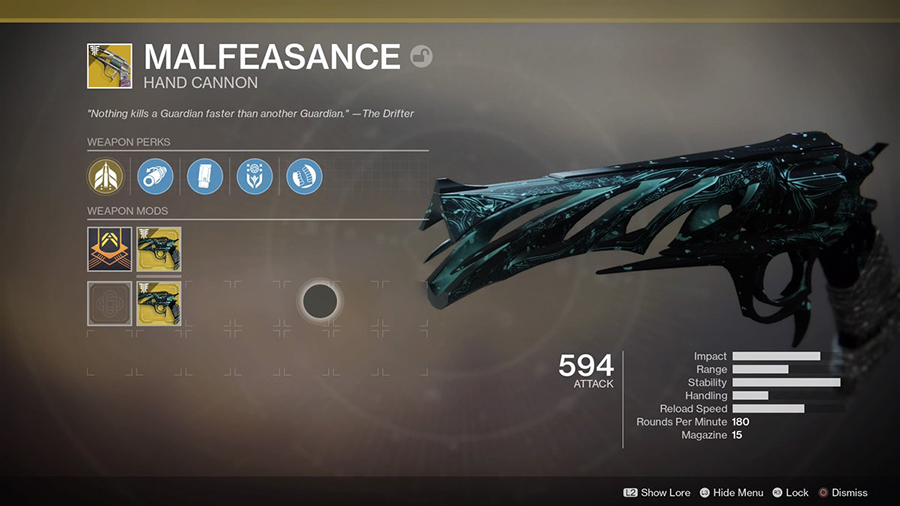 The interesting part about this gun is the Explosive Shadow Perk:
Shoot tainted slugs that burrow into the enemy. Stacking enough slugs causes them all to explode.
Step 1: Grind Gambit Mode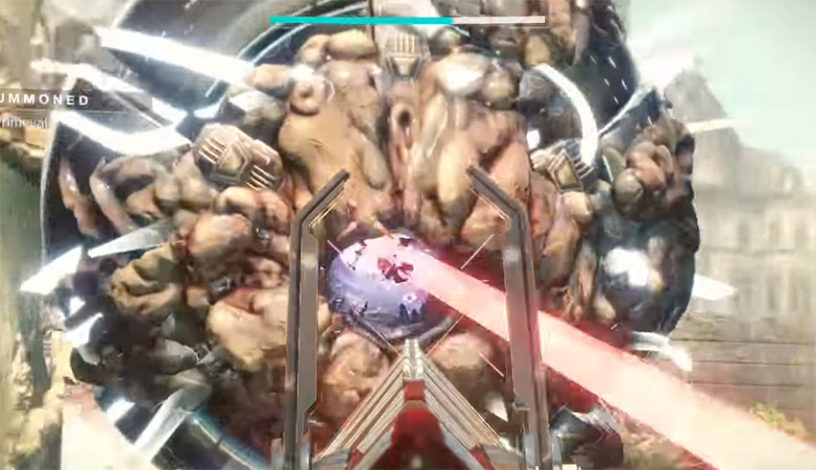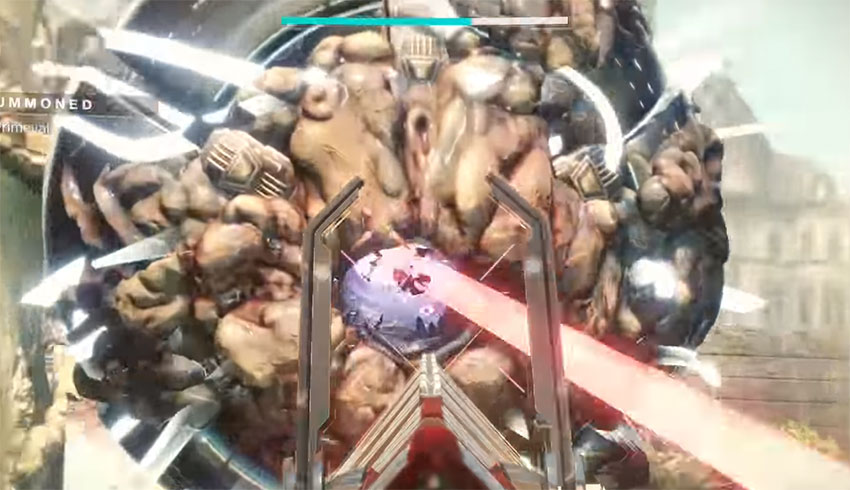 If you are a fan of the new Gambit mode then you are going to be excited about this one. You will need to play it a lot, because you need a specific Primeval boss to spawn to start you off on your journey to this new exotic. Normally, there are four different bosses that can spawn, but you are looking for a new one that only will spawn randomly. The one you are looking for is an Ascendant Primeval Servitor. This can take a long time, and even when you do spawn it you are going to have to make sure to take it down before the other team takes their Primeval down!
When fighting this boss, you'll notice that at certain times the Primeval will become immune. It spawns small Taken orbs that make the Taken around it immune to damage. Be sure to take these out, or you won't be able to defeat it quickly.
When your team kills the Primeval boss you should all get the The Seething Heart exotic item. Take this to the Drifter who is located at The Traveler and can be found at the Bazaar in The Last City (north west area).
Step 2: City of Secrets - Quest Step
Search for clues about the thief in the Dreaming City.
Now it's time to grind down some Taken Bosses or Minibosses. You will need to slay 25 of these to complete the quest. One way to do these would be to do Tier 3 Blind Wells that can spawn a bunch of these bosses. Another way is to look for "Enemies Moving Against Each Other" events that have a ton of boss spawns and they will continue to spawn just about every time you kill one!
Step 3: Darkness in the Light (The Corrupted Mission - RLP 580)
Help the Drifter track the thief who stole from him. Complete the mission variant of strike "The Corrupted."
Be sure you've got yourself to a pretty high Light Level because this Quest is not a joke. You are recommended to be at 580, so make sure you are in this range before attempting. You will find this quest in The Dreaming City to the north of Rheasilvia. You can apparently have up to 6 people doing this event, so the more the merrier!
Step 4: Depleted Weapon Core (Business as Usual Quest Step)
Deposit Motes. Dropped Motes subtract x2 score. Win Gambit matches.
Take the Depleted Weapon Core to The Drifter and he will give you the Business as Usual Quest Step. You will need to win 10 Gambit matches, and deposit 500 Motes of Dark to complete this quest. If you drop motes, you will have your motes subtracted by x2. You really don't want to die and lose motes, this can take you down really quickly. Bank motes as much as possible, and be very careful about Invaders who account for the majority of deaths in Gambit.
Step 5: Lights Out Quest Step
Have an ally invader defeat four opposing Guardians in a single invasion three times, OR defeat four opposing Guardians as an invader. As an invader, defeat 25 opposing Guardians in Gambit.
If you haven't realized this already, you really need to love Gambit to get this Exotic Hand Cannon! The first part of this is getting 25 Invader kills. You can do this as an Invader, or by killing an enemy Invader. The second part is going to be the most difficult. You are going to either have to defeat four opposing Guardians as an Invader on your own in a SINGLE invade, OR you can be carried by a teammate and have them do this FOUR separate times for you.
Step 6: Collect Your Reward
If you are able to complete that final quest step then all you will need to do is go back to The Drifter and collect that sweet new Hand Cannon!