Prime Gaming has become a popular hub for extra in-game cosmetics and items across a multitude of games. And when it comes to Destiny 2, Bungie is no stranger to extra in-game loot for Guardians. Bungie has recently announced a new bundle of Prime Gaming rewards now available for Destiny 2. From now on, a new bundle will be available each month for the next 12 months.
These new rewards are a collection of different in-game items that can usually be unlocked or purchased through the Eververse store. But for Amazon Prime members, these rewards can be obtained for free. Here's how.
Get Your Free Gear
Step one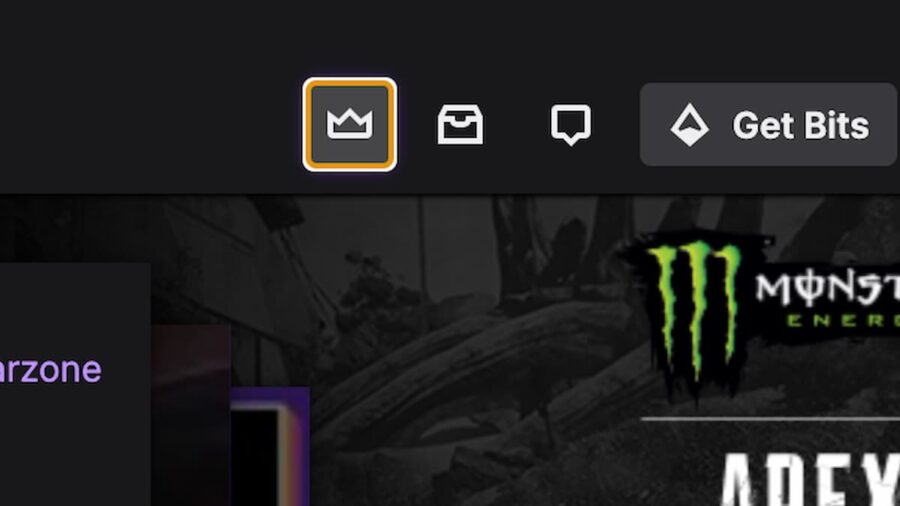 First, start by opening up Twitch and logging into your account if you are not already. In the upper right corner of the screen, click on the Crown emblem. It may have a little red number attached to the icon if you haven't accessed it in a while.
Step Two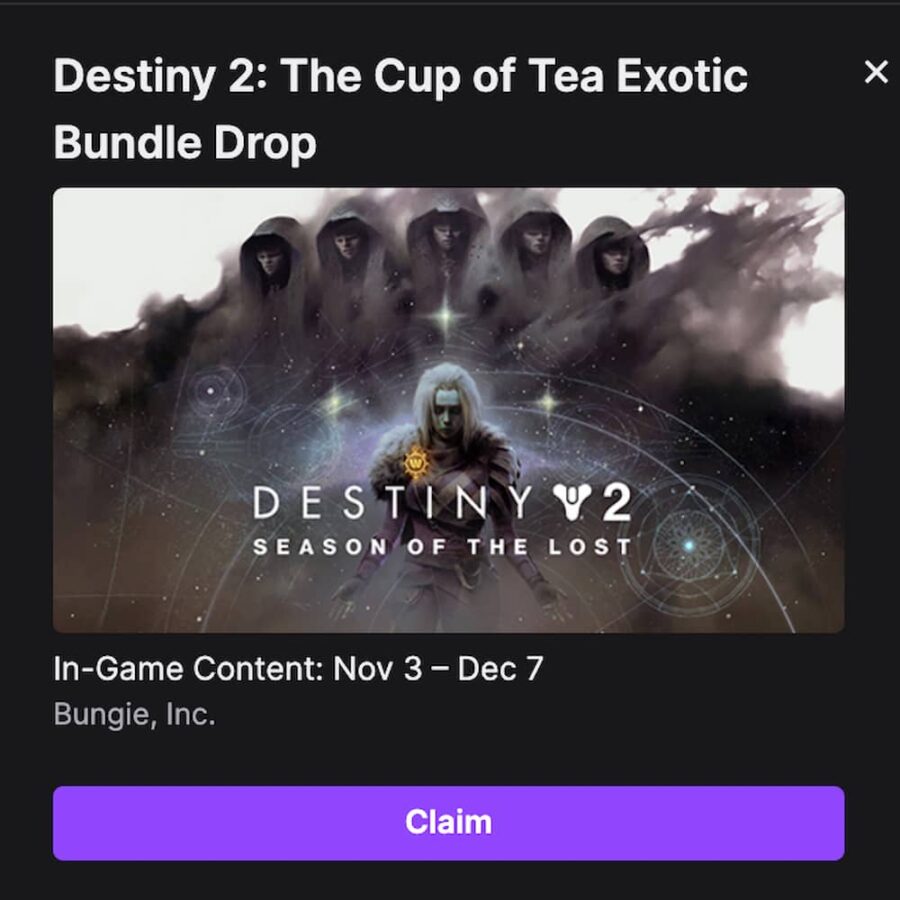 When you click the emblem, a drop-down menu should open. Scroll down just a bit, and you should see a bundle called Destiny 2: The Cup of Tea Exotic Bundle Drop. Underneath the accompanying image, there will be a purple Claim button. Click that, and move on to the next step.
Related: How to Complete the Iron Confidence Bounty Fast in Destiny 2
Step Three
Now, you will be directed to the prime gaming website featuring Destiny 2 drops. Just underneath the featured image, the first bundle will have a big blue Claim Now button above it. Click that, and move on to the next step.
Step Four
Next, follow the on-screen prompts to start linking your Amazon account to your Bungle account. You will eventually be redirected to the Bungie website. Choose the platform on which you play Destiny 2, sign into that account, and click Complete Claim at the bottom of the page when you are brought back to the Prime Gaming website.
And that's it! You can now obtain your new bundle of rewards by logging onto Destiny 2, going to the Tower, and paying a visit to Amanda Holliday in the Hangar. She will have your new Prime Gaming gear.
For more guides on Destiny 2, check out How to get the new Iron Banner armor in Destiny 2 on Pro Game Guides!