To get to the Witch's Echo in Savathun's Throne World in Destiny 2, you will need to locate an unmarked location on the map in the Miasma Region. The Miasma Region in Destiny 2 is on Savathun's Throne World to the north of the Quagmire Region.
But before you can get to both the Quagmire Region and Miasma regions, you will first need to unlock the Shavathun's Throne World. The Throne World destination can be unlocked by progressing in the Witch Queen Campain.
Related: How to get the Long Live the Queen Emblem in Destiny 2
That said, after unlocking the region, you can explore the entire Throne World. Head toward Miasma Region, and you will need to find a ruined structure on the map below.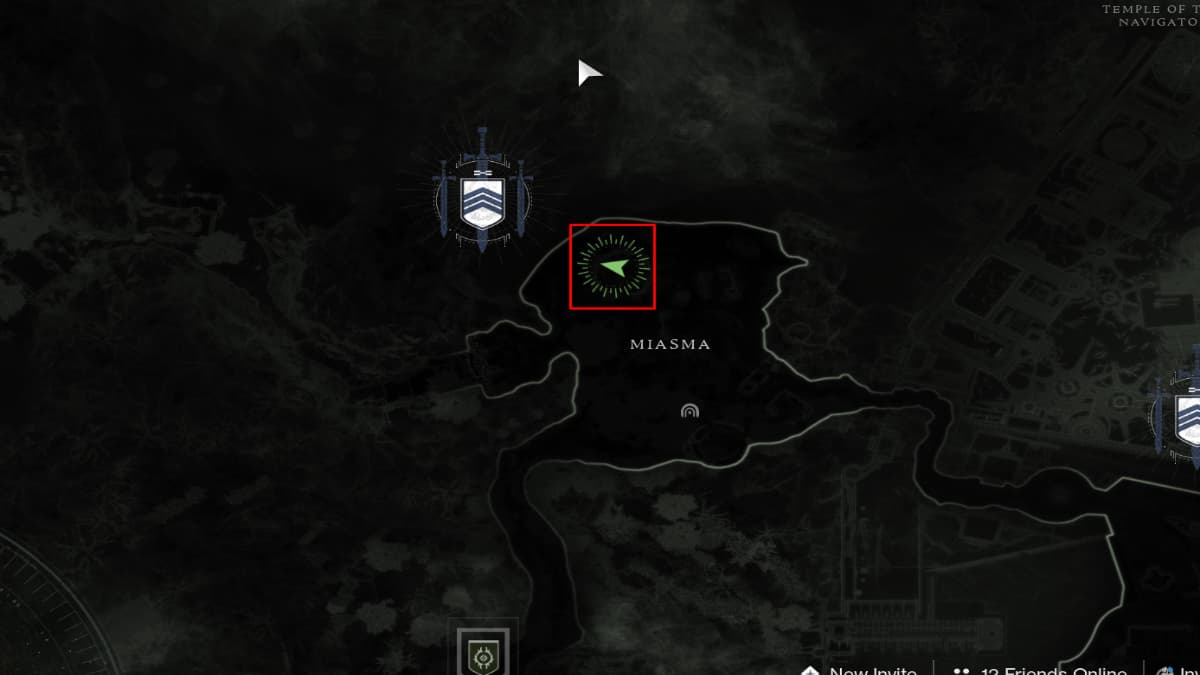 Inside this ruined structure, you will find the entrance to the Witch's Echo. Progress past the entrance shown above, and you will eventually reach a point where you will need to jump over a ditch. After passing the ditch, you will enter the Witch's Echo.
Further on inside the Witch's Echo, you will encounter several Scorn enemies along with Fundamental Osmium nodes. Players can also find Several Darksight nodes, but using them requires Darksight level three. Because of this, you may need to return to the Witch's Echo later in the campaign.
For more on Destiny, we at Pro Game Guides have you covered.