Destiny 2 is one of those games that players might find themselves sinking hours into every year. Players may be interested in seeing some of their stats for their year, such as how long they have played each class and what activities they participated in. Luckily, Bungie has created an easy-to-access annual report, so players can see all their stats from the year in Destiny 2.
How do you get your Destiny 2 Year in Review?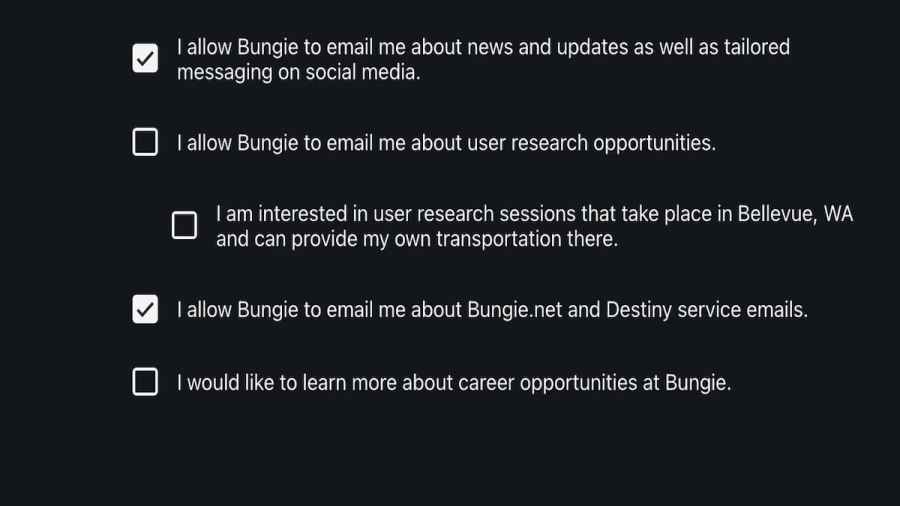 Players interested in getting their Year in Review emailed to them will want to make sure that they are signed up to receive emails from Bungie. You can check to make sure you are signed up for emails by heading to Bungie's website and signing into your account. Once you are signed in, head to your Account Page to see a tab for Email and SMS. Check the image below to see what boxes you should have checked.
If you have checked both of those boxes, you should receive an email from Bungie that contains your Destiny Year in Review. Some people have reported that they have not yet received their Destiny Year in Review. In past years, Bungie has acknowledged that an issue is causing this. There should be fewer instances of this happening, but you should still contact Bungie if you do not receive your report.
Related: What is a Pouka in Destiny 2?
What does the Destiny 2 Year in Review do?
The Destiny 2 Year In Review is a fun way for Bungie to show players just how much time they spent among the stars this year. Though some players may be shocked to see just how many times they ran through the Vault of Glass. The stats given are purely for readers to get further insight into their gameplay throughout the year and is meant as both an informative and entertaining tool.
For more on Destiny, check out All Destiny 2 DLCs and Expansions right here on Pro Game Guides.