A segment of the new Vow of the Disciple raid within Destiny 2: The Witch Queen requires players to track down icons and call them out. Learning the names of these 27 icons is absolutely critical to completing the raid. While fireteams are free to come up with their own, Bungie has set names for each icon, and they're likely the ones to be used widely.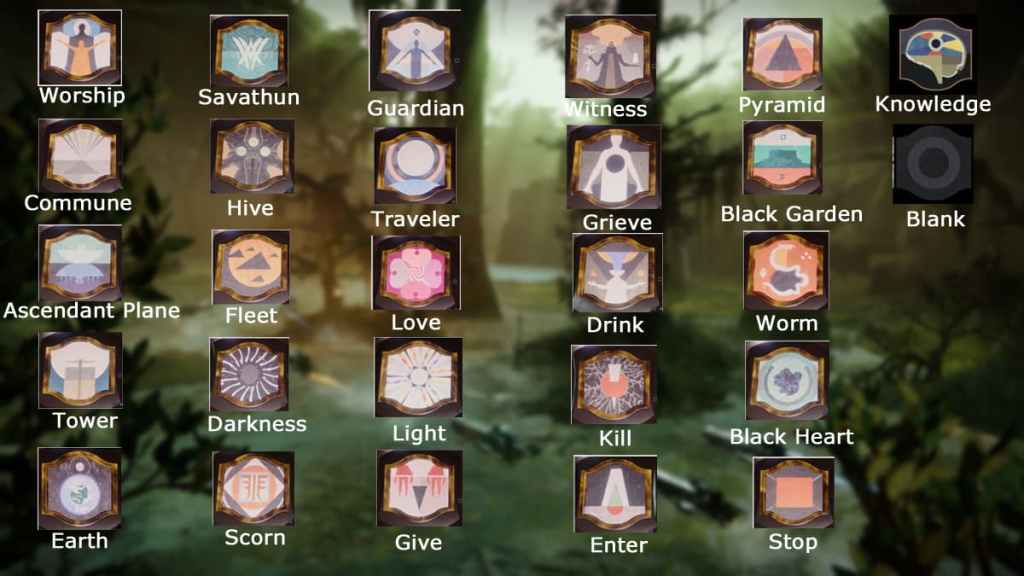 Vow of the Disciple is one of the more challenging raids that Bungie has put into Destiny 2. Part of that complexity lies in how these 27 symbols are used throughout each of the encounters in the raid. From the Acquisition to Rhulk, teams need to be in sync if they want any chance at coming out victorious.
The symbols first appear in the room right before the Acquisition encounter. Players that have completed the "Preservation" mission should be familiar as it will take them through a good chunk of the raid environment. Players should use the opportunity afforded to them to become familiar with the layout of this section of the raid.
For more Destiny 2 goodies, check out Bungie is offering a one-time name change to Destiny 2 players on Pro Game Guides.