There's a boatload of currencies and materials in Destiny 2, but not all of them are relevant. With the many changes that came to the game over the years, some of the drops players have gotten before may have already been phased out or replaced. One of them is Dark Fragments. In this article, we'll talk about what these materials are and how to use them.
Destiny 2 - What are Dark Fragments?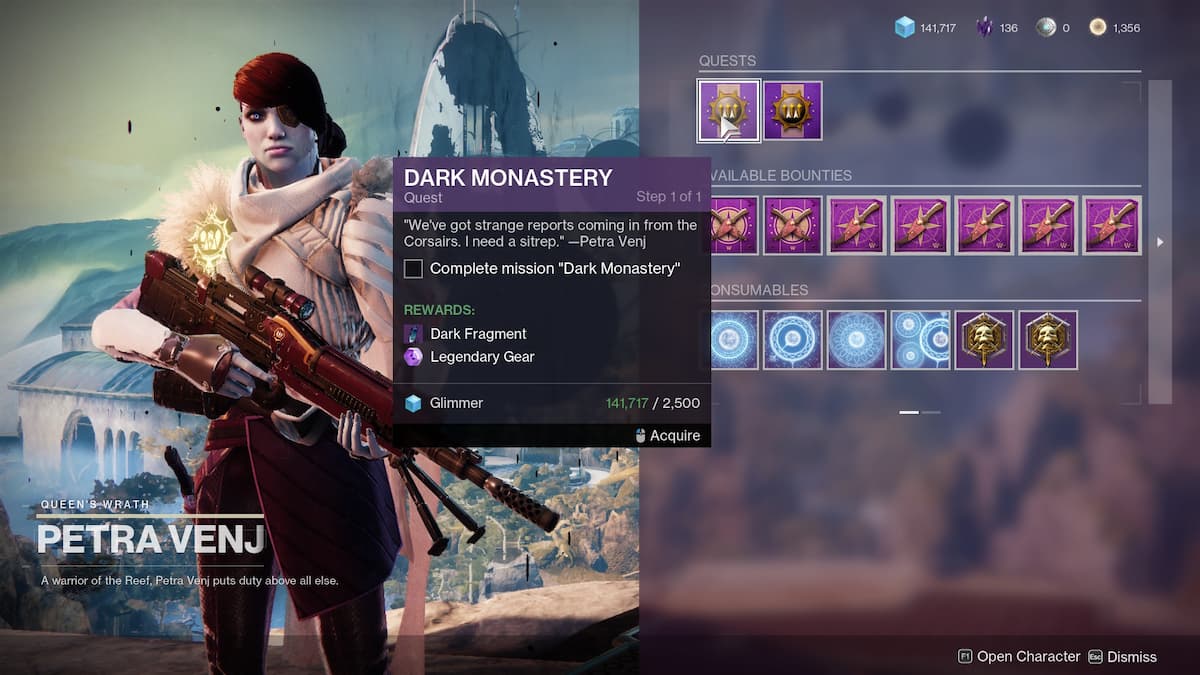 Dark Fragments are a form of currency from the Forsaken expansion that can only be obtained in the Dreaming City. They were previously used to buy Raid Banners and Blinding Well charges from Petra Venj but as of Lightfall, the latter two are now sold for Glimmer only.
This doesn't mean that Dark Fragments are completely worthless, however, so don't go discarding them just yet. Guardians who still have a stack of them in their inventory can still make use of them if they visit the Tower.
How to use Dark Fragments in Destiny 2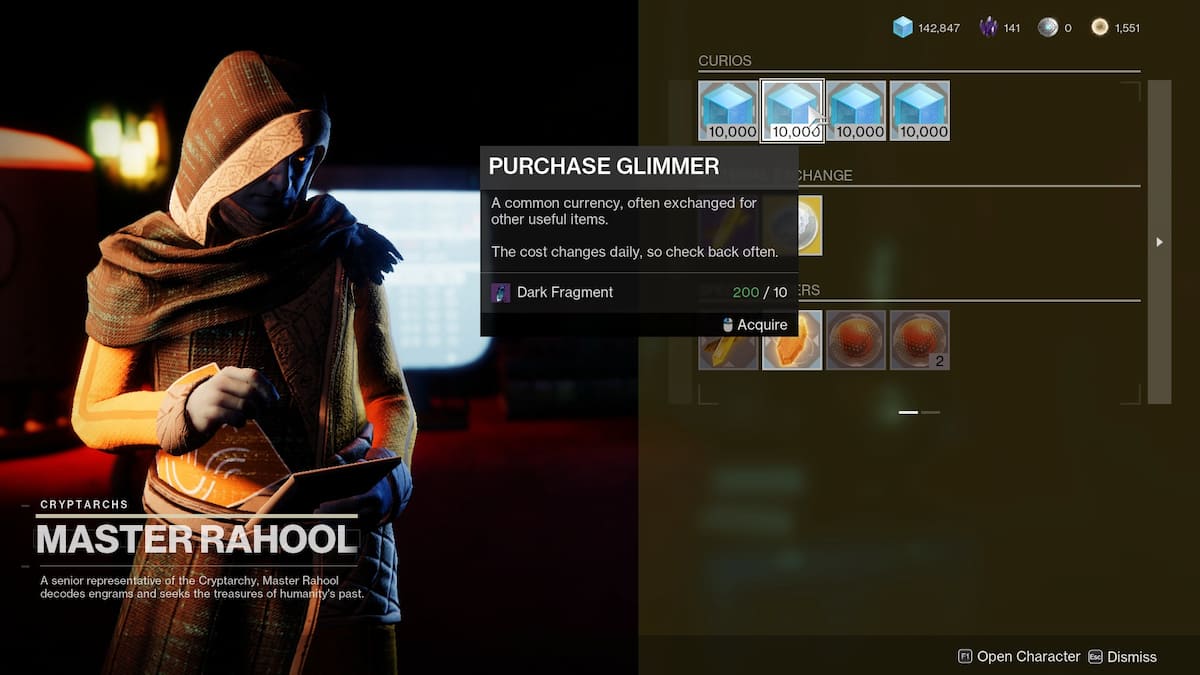 Instead of exchanging them with Petra, players can sell their Dark Fragments to Master Rahool for 10,000 Glimmer per bundle of 10. They don't appear to have any other use apart from this, and Dark Fragments don't seem to drop from much of the usual sources anymore either (Petra still gives them as quest bounty rewards, though).
Guardians who are looking for a quick Glimmer injection may want to see if they still have some Dark Fragments in their inventory. If not, they can finish and turn in a few Dreaming City bounties for that little bit of extra pocket change. This isn't the most efficient of Glimmer farming methods, but it's something to keep in mind.
It's safe to assume that Dark Fragments can be safely discarded or sold without having much of an impact in the future, especially considering how mindful Bungie is about in-game currencies. Feel free to get rid of them to make space for other valuable inventory items.
Need some help getting more Destiny 2 materials and resources? Here's where you can find All Neomuna Region Chest Locations in Destiny 2 here at Pro Game Guides.