Fractured Peaks is the first area in Diablo IV, home to Kyovashad. Because you spend a lot of your early-game playtime here, you'll want to unlock all of the Waypoints as soon as possible to make traversing the map easier. I, for one, definitely don't want to walk everywhere. Here's every Fractured Peaks Waypoint location in Diablo 4.
Every Fractured Peaks Waypoint in Diablo IV - locations
There are seven Waypoints to activate in Fractured Peaks. I found unlocking them all to be really easy, especially compared to some of the late-game areas where you're swarmed by powerful enemies more often.
The Waypoints in Fractured Peaks are as follows: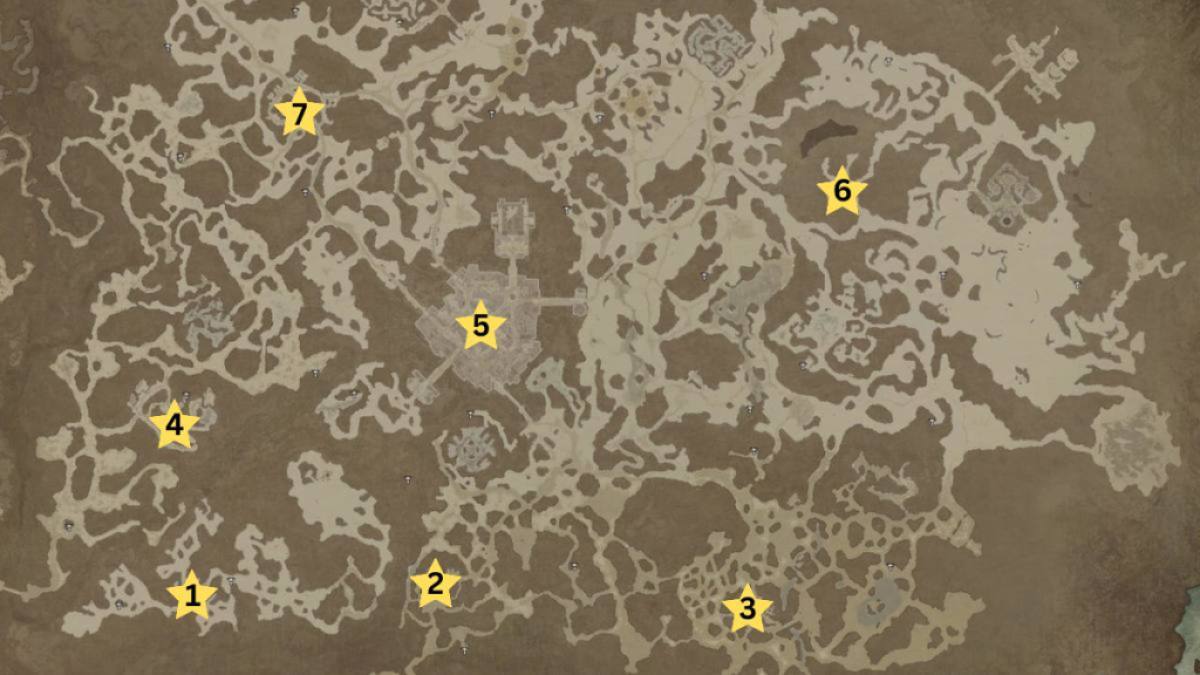 Nevesk
Margrave
Yelesna
Nostrava (requires conquering Nostrava Stronghold first)
Kyovashad
Bear Tribe Refuge
Menestad
How to activate Waypoints in Diablo IV
To activate a Waypoint, simply stand on it and press the following button:
PC—mouse left-click.
PlayStation 5 and PlayStation 4—X button.
Xbox Series X|S and Xbox One—A button.
A blue bar will start to fill up as you attune to a Waypoint. Once it's full, you'll unlock it for fast travel.
How to fast travel in Diablo IV
To fast travel to an unlocked Waypoint in Diablo 4, open up your map. Unlocked Waypoints appear as blue circular symbols; hover over the one you want to warp to and select it. Your character will teleport there.
For more on Diablo IV, check out Diablo 4 – How to redeem Deluxe & Ultimate pre-order rewards in-game on Pro Game Guides.