When playing through Diablo IV, some players are reporting some rather bizarre audio bugs, including where characters talk but there's no sound or where audio is missing altogether. Here's how to fix the no voice in cinematics and cutscenes missing sound glitches in Diablo 4.
How to fix Diablo 4 missing sounds and no voice bug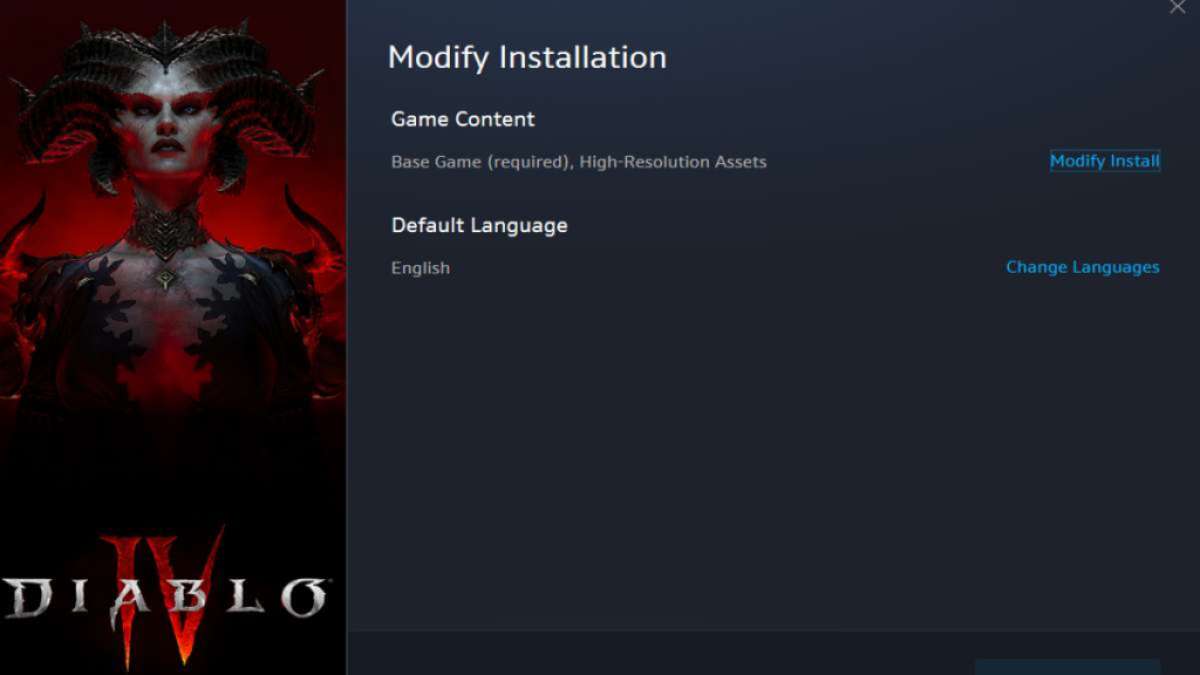 Because Diablo IV is still in its Open Beta phase, there are more glitches and bugs than usual. Players are urged to report these so that they can be fixed before the full release on June 6, 2023, but is there anything you can do about the audio errors in the meantime? You'll be pleased to hear that there is.
The likely cause of the sound bugs is that your audio language isn't set to English in Battle.net. Currently, English is the only language that is voice-acted in the Open Beta, meaning that if your language settings are set to something different, you won't hear any dialogue voice lines.
To change your language settings in Battle.net, click on the cog icon next to the Play button when in the Diablo 4 menu. Then select Modify Install > Change Languages, where you'll see a drop-down menu where you can pick English.
Also, ensure that your audio settings are set to Stereo and not Mono within the Diablo IV in-game settings itself. You can change this by heading to Options > Sound > Game Sound Output > Speaker Setup and then selecting Stereo from the drop-down menu.
If all else fails, submit a support ticket with Blizzard for more assistance.
For more information on Diablo 4, check out When to Sell vs Salvage gear in Diablo 4 on Pro Game Guides.