As you adventure throughout the world of Diablo IV, you'll come across a whole horde of weapons, accessories, and armor that you'll constantly be swapping out based on stats to create the best build possible. But what should you do with your leftover gear? Here's what you need to know about when to sell vs. salvage in Diablo 4.
Should you sell or salvage gear in Diablo 4?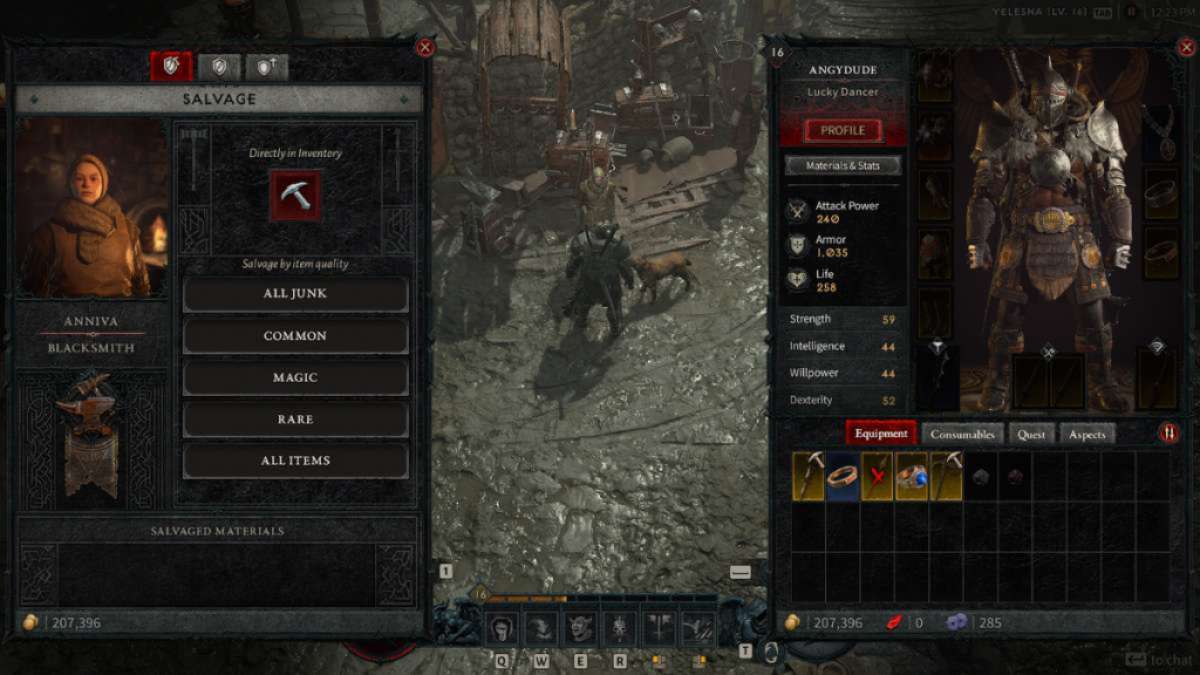 There are two main differences between selling and salvaging gear in Diablo IV: one gets you money, while the other gives you resources and transmog appearances. If you want to save up for a particular piece of gear, getting Gold by selling any unwanted items at a Merchant is the way to go. But if you'd rather have materials for upgrading, salvaging at a Blacksmith is your best friend.
Related: Is Diablo 4 an MMO?
Of course, there's no one or the other; it's actually good practice to do both in the open-world title, depending on your situation. For example, you'll probably want to salvage Common and Magic rarity gear as, most of the time, they don't sell for much, and you'd be better off pocketing the resources for future upgrades.
If it's Gold you're after, selling any spare Legendary drops you find will guarantee the big bucks. Make sure it's not something you'll want to keep the appearance of, though; otherwise, you'll probably want to salvage it so you can transmog it onto future gear.
For more information on Diablo 4, check out Best Diablo 4 settings – How to stop Diablo 4 killing GPU on Pro Game Guides.