Trapping in Dinkum allows you to capture Animals in Traps and sell them for profit. Unlike farming, trapping animals can be tricky, especially aggressive animals. Here is a Trapping guide to help you understand how Animal Collection Points work and how to trap different types of Animals in Dinkum.
How to unlock trapping in Dinkum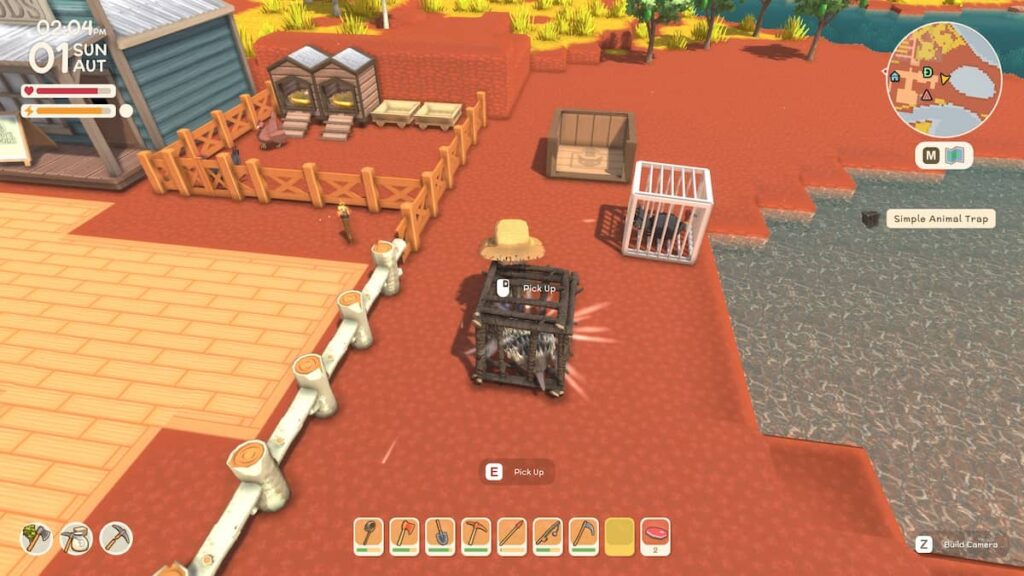 To start trapping in Dinkum, you first need to purchase the Trapping License from Fletch. This license is available at the start of the game and will cost you 500 Permit Points. This will unlock the Simple Animal Trap and Animal Collection point, and you will need to make both of these structures before you can start Trapping.
Simple Animal Trap: To craft, you will need one Tin Bar, eight Mangrove Sticks, and one Old Spring.
Animal Collection Point: To craft, you will need two Palm Wood Planks, two Hard Wood Plank, and one Nail.
How to use Animal Traps in Dinkum?
Place the Animal Collection Point structure near where animals spawn. This structure cannot be picked up once placed; placing it near animal spawns will make the trip back quicker.
Place the Animal Trap on the ground. Lure an Animal into the trap.

Aggressive animals like Crocos will chase you. Lure them to the trap.
You can place the trap directly on top of passive animals like Diggos to trap them.

Once an animal is trapped, pick up the cage and carry it to the Animal Collection Point.
Drop the cage inside the collection point, and it will be ballooned away.
Check your mailbox the next day. You will have the trap returned to you, and you'll receive Dinks for your efforts.
As you level up your Trapping skill, you will get access to the Animal Trap, an upgraded version of the Simple Animal Trap, which can hold aggressive animals for longer. Trapping Crocos will net you the best rewards without much effort; aim to trap Crocos daily to maximize your profits.
How to trap Birds in Dinkum?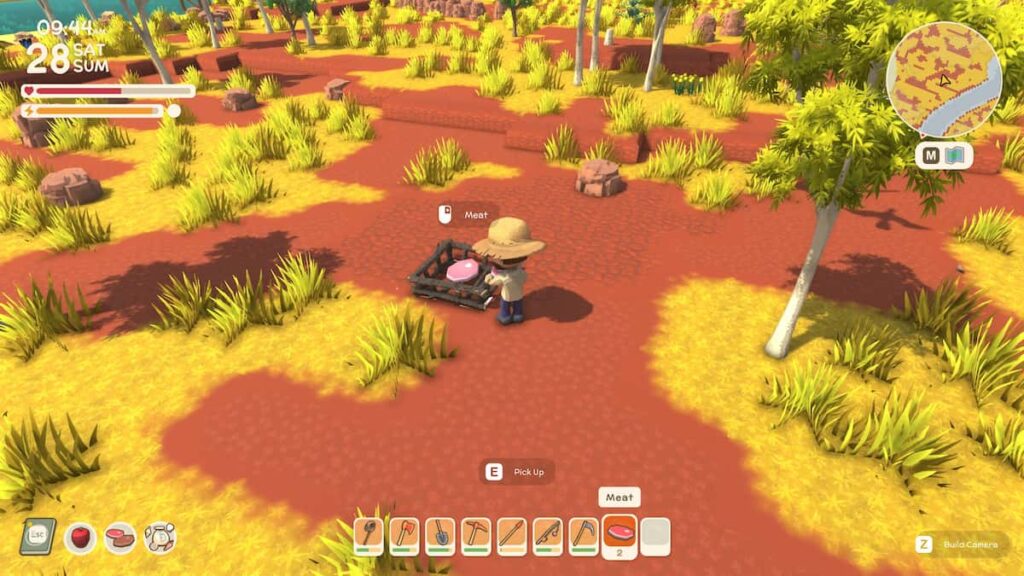 Birds can also be caught using either the Simple Animal Trap or Animal Trap. However, they have to be lured using meat.
Find Birds. Often found in the tropics or plains biomes.
Place the Animal Trap on the ground near them.
Drop meat (Press 'Q' to drop) into the trap.
Walk away from the trap and wait.
The meat will lure the Birds and catch them.
Pick up the cage and take it to the Animal Collection Point.
This is the only way to get Birds to come to the ground to be caught in traps.
For more on Dinkum guides, check out Dinkum Tips & Tricks Beginners Guide and How to get Hard Wood in Dinkum here on Pro Game Guides.