The Festival of Friendship update brought us the exciting Centennial Star Path and some new friends for the Valley, but it also gave the players some amazing features they've been hoping for, like House Skins. You can now change the appearance of your house's exterior as well as the interior. Slap on a fresh coat of paint, or completely revamp its look with House Skins.
How to get House Skins in Disney Dreamlight Valley
To get House Skins, you must have your house fully upgraded. You can do this by clicking on the Scrooge McDuck construction sign in the front of the house and purchasing all four upgrades with Star Coins. Once it's fully upgraded, you will have six basics House Skins available to you, or you can get some in the Premium Shop.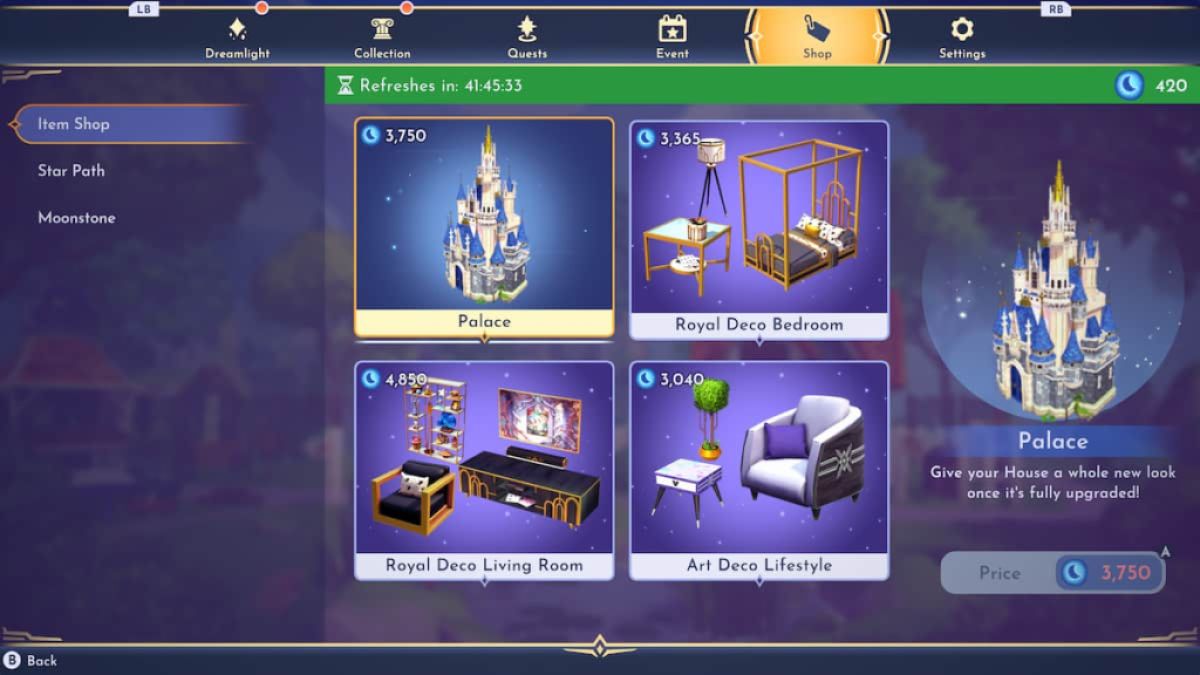 The Premium Shop is another feature added with the Festival of Friendship update, and it contains special furniture items, including exclusive House Skins like this Palace skin. This will be a good place to watch for more House Skins to pop up, but you'll need some Moonstones to purchase them.
How to change your House Skin in Disney Dreamlight Valley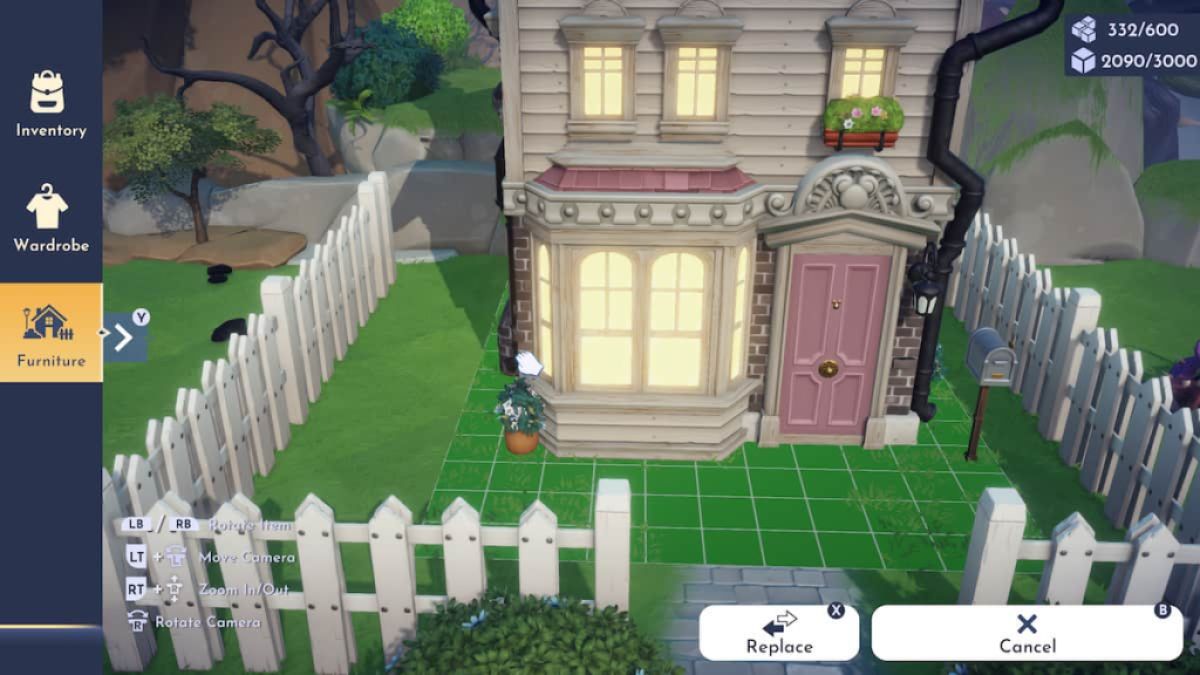 To change your House Skin, head to the outside of your house and open your Furniture menu. When you click on your house, a Replace button will be on the bottom right. Click this to select the skin you'd like to display and then exit out of the menu to save your changes.
All House Skins in Disney Dreamlight Valley
There are currently six base House Skins, with one exclusive Moonstone skin in the Shop. Keep checking back to see when there are new additions. These are the ones currently in the game:
Orange Gablefront House
Yellow Gablefront House
White Gabelfront House
Green Gablefront House
Purple Gablefront House
Blue Gablefront House
Palace House (3,750 Moonstone)
Purple Cottage (3,000 Moonstone)
Looking for more Pro Game Guides Disney Dreamlight Valley content? Check out our guides on How to make Small, Medium, and Large Chests in Disney Dreamlight Valley or How to complete Mirabel's A Taste of Home quest in Disney Dreamlight Valley!