We've seen lots of changes coming to Disney Dreamlight Valley with the new updates, and slowly but surely, we are getting more customizable options and ways to personalize our Valleys and belongings.
I'm personally a sucker for cosmetics in games. Even if they aren't necessary for the main story or quests, they help you show off your unique style. Not only can we do that with House Skins, but we can change the look of our Royal Tools. Take a look at all the style options below!
All Tool Skin Sets in Disney Dreamlight Valley
You can find Tool Skin Sets available for purchase in the Premium Shop under the Item Shop tab located in your menus. The items in the Shop are regularly cycled out, which means you'll only be able to purchase them for a limited time and will have to wait for them to cycle back in if you miss any of them.
Here are all the Tool Skin Sets currently cycling through the Shop to buy:
Nefarious Set - 3,750 Moonstone
Skeletal Tool Set - 3,750 Moonstone
So far we only have two sets available to purchase in the Premium Shop, but more are bound to be arriving in the near future, so keep checking back to see the list grow!
Related: Disney Dreamlight Valley Mannequins – How to Craft and Use Them
How to change Tool Skins in Disney Dreamlight Valley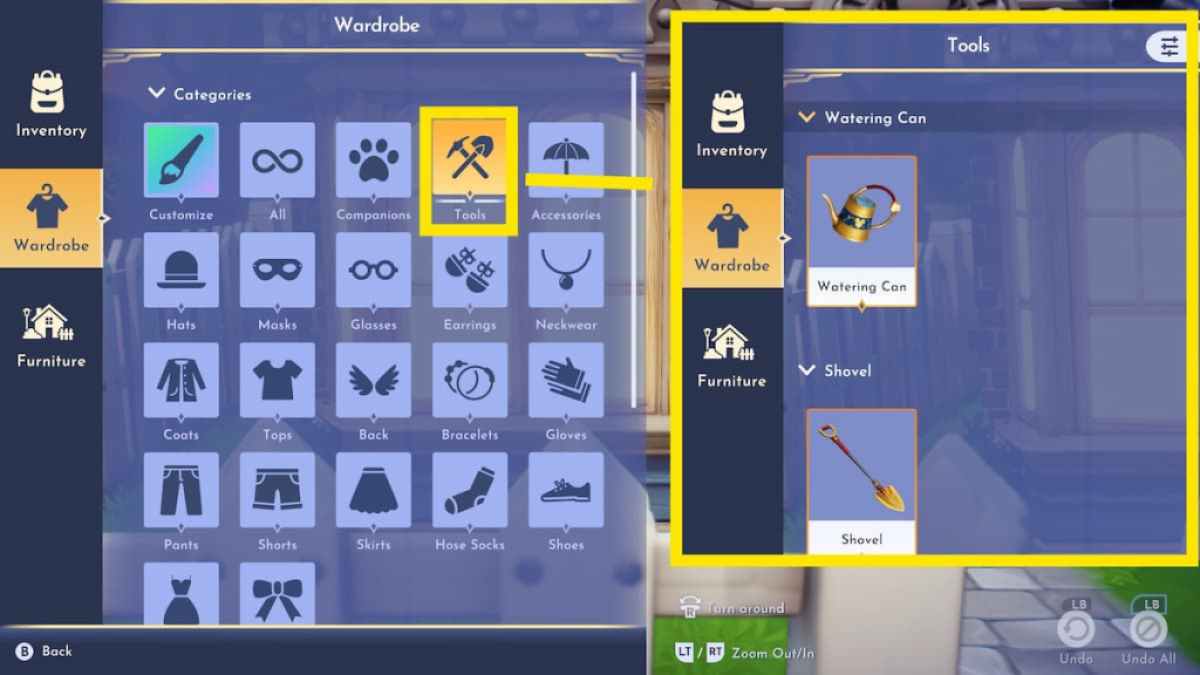 To change into your new fresh set of Tool Skins, open your Wardrobe menu and select the Tools option. This will display all your current Tools and allow you to customize each one individually with whatever skins you currently have available. You'll start with the default style until you purchase new ones from the Premium Shop.
Keep a look out in the Premium Shop for more styles arriving soon. The Shop refreshes every six days with new items. You can also bookmark this page to check back here for updates as well!
Looking for more Pro Game Guides Disney Dreamlight Valley content? Check out How to create your own Wardrobe designs in Disney Dreamlight Valley or What to do in Dreamlight Valley after completing all quests!