In Disney Dreamlight Valley, A Festival of Friendship has brought in our favorite Disney characters such as Olaf and Mirabel. Once you unlock these characters and increase your level of friendship with them, you can start their quests. Here is how you complete Mirabel's A Taste of Home quest in Disney Dreamlight Valley.
What to do in Mirabel's A Taste of Home quest in Disney Dreamlight Valley
After you unlock Mirabel and bring her back to the valley, you can complete the first quest, Healing House for her. Once you help her upgrade and renovate her home in this quest, you will be able to unlock the second quest, A Taste of Home.
For the second quest, Mirabel will tell you how much she misses home and her mother's cooking. She will talk about the dish Buñuelos, but she can't seem to remember the exact recipe because of her lost memories. She will give you the dish and you will help her make it. First take the plate and go to Chez Remy's. You will ask him to taste it and give his expert opinion on the ingredients for the recipe. Remy will tell you only three ingredients and will ask you to figure out the fourth one on your own.
Related: How to find Green Rising Penstemons in Disney Dreamlight Valley
Remy will tell you that you need Wheat, Milk, Eggs for the recipe and give hints about the fourth ingredient. The fourth missing ingredient is Cheese. You can purchase Milk, Eggs, and Cheese from Remy's pantry using Star Coins. To buy Cheese you need 180 Star Coins, Milk costs about 230 Star Coins, and for Eggs you need 220 Star Coins. Lastly, you can purchase Wheat seeds for one Star Coin from Goofy's Stall in the Peaceful Meadow. Now that you have all the ingredients, you can start cooking Buñuelos. Take the dish to Mirabel and she will be overjoyed to have it.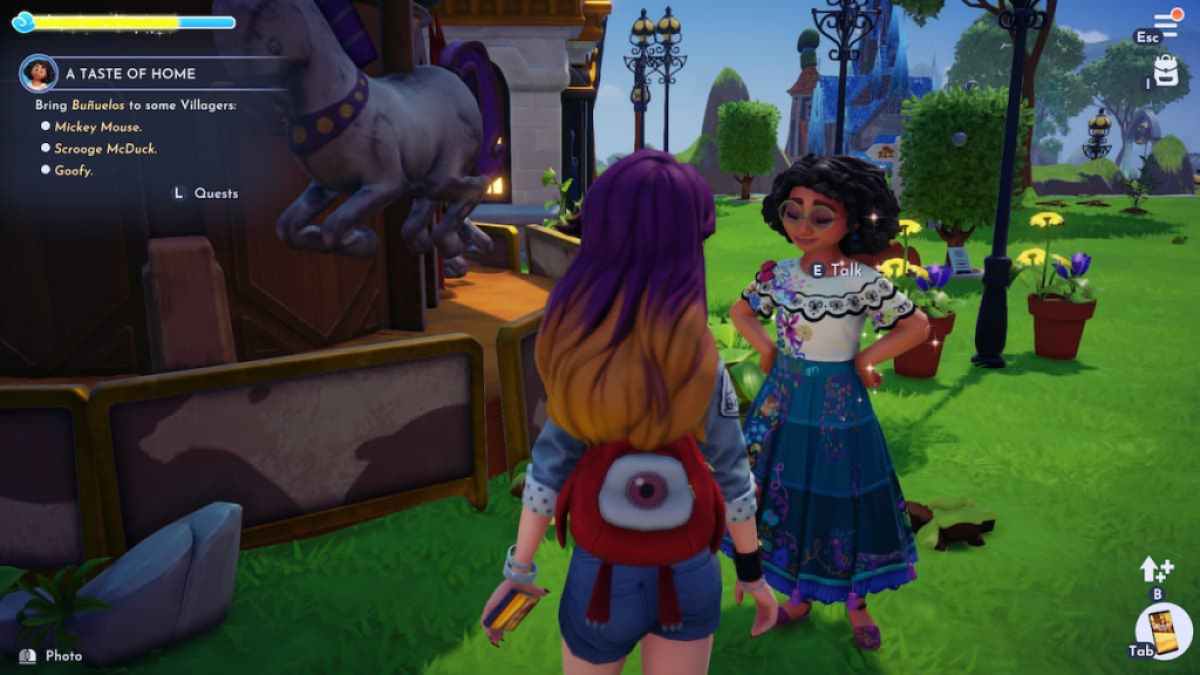 But the quest does not end here. She will ask you to share the dish with three other villagers. You will need to make the dish again and give it to Mickey Mouse, Scrooge McDuck, and Goofy. Make the dish thrice using the same ingredients at Chez Remy's and give it to each of the above mentioned characters. After this, go back and talk to Mirabel. This concludes Mirabel's A Taste of Home quest in Disney Dreamlight Valley.
To find out more on Disney Dreamlight Valley check out, How to find Red Bromeliad in Disney Dreamlight Valley on Pro Game Guides.