In Disney Dreamlight Valley, every biome has its own set of flora and fauna. Some of these flowers might be difficult to procure while others are easy to find. Gathering these flowers and keeping them in your inventory might come in handy later. Most of these flowers are required for not just crafting purposes, but to complete friendship quests for other characters. Here is how to find Red Bromeliad in Disney Dreamlight Valley.
Where to find Red Bromeliad in Disney Dreamlight Valley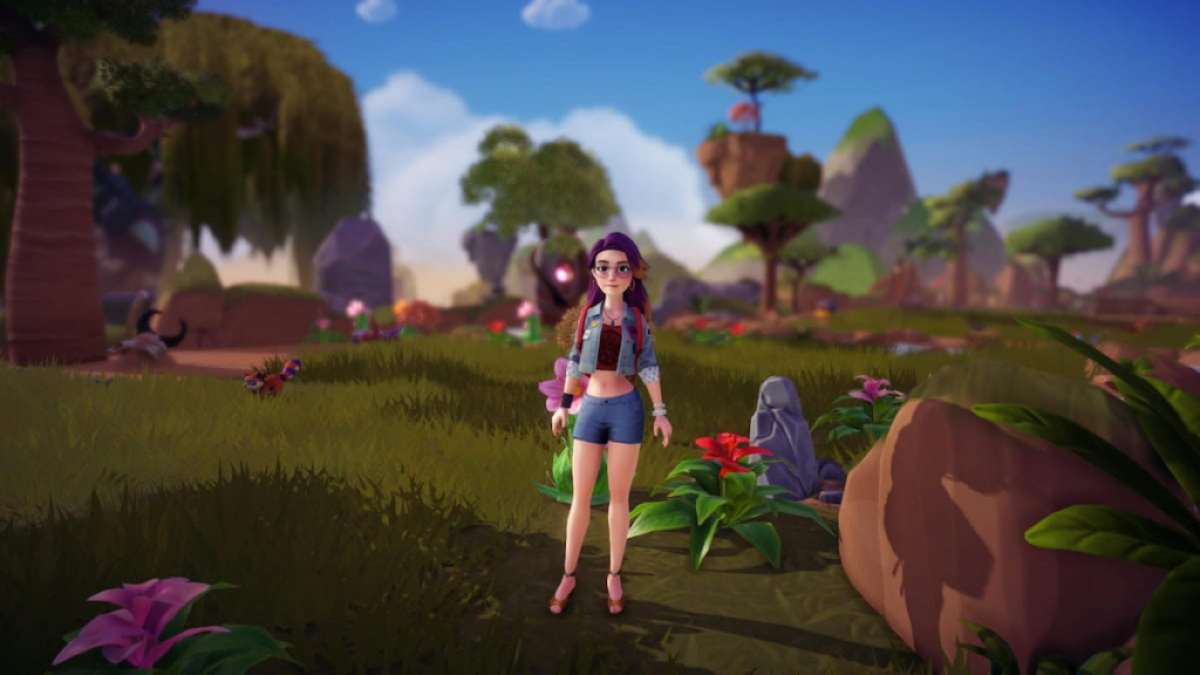 Red Bromeliads are a type of flower that grows wild in the Sunlit Plateau. You can find these flowers only in the Sunlit Plateau so make sure to have this biome unlocked. To unlock it, you will need 7,000 Dreamlight to remove those Night Thorns that blocks access to this biome. You should be able to spot the crimson colored flowers just as you enter this biome. But if not, then look around the area past the the wooden bridges to find Red Bromeliads.
Related: How to complete Healing House in Dreamlight Valley (Mirabel Friendship Quest)
You will need these flowers to complete the quest, A Place for Joy for Olaf. Red Bromeliads are one of the flowers that is required to make a flower bouquet for Olaf. Apart from this, Red Bromeliads are also needed for other crafting recipes such as:
Red Mailbox: To craft this, you will need one Red Bromeliad along with two Iron Ingots and 10 Hardwood.
Red, White, and Purple Flower Rectangle: To craft this, you will need two Red Bromeliads, two Purple Rising Penstemon, two White Impatiens, and a Rectangular Soil Area.
You can also sell Red Bromeliads for 27 Star Coins in any of Goofy's Stalls or gift these flowers to any of the Disney characters to increase your level of friendship.
To find more on Disney Dreamlight Valley check out, How to get Amethyst in Disney Dreamlight Valley on Pro Game Guides.