In Disney Dreamlight Valley, you will find gemstones to be very useful. These gemstones can be used to craft different materials, to complete quests, and for making money in-game. Here is how you can get Amethyst in Disney Dreamlight Valley.
How to find Amethyst in Disney Dreamlight Valley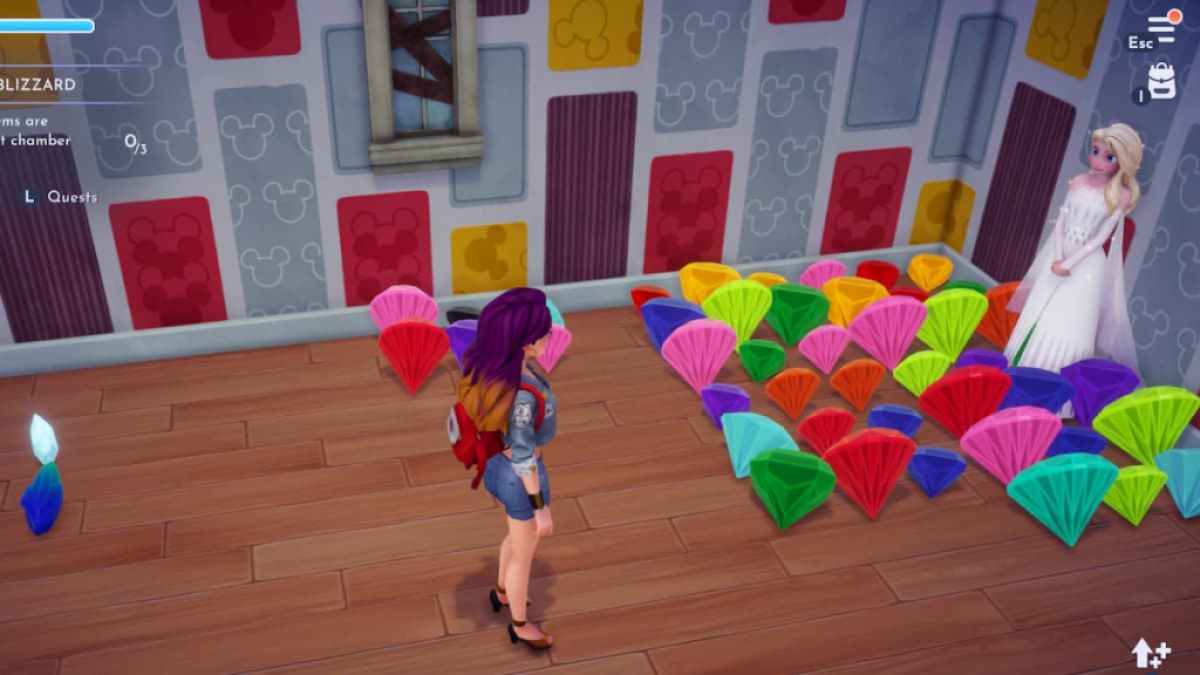 Amethyst is one of the most precious gemstones that can be found easily from two biomes of the valley. You can mine Amethyst from either the Frosted Heights or the Forgotten Lands. You will need this particular gemstone to unlock Olaf in Disney Dreamlight Valley. Olaf is the new character added as part of the Festival of Friendship update.
To unlock him, you need to travel to the Frosted Heights, where you will find a wall with unique symbols on it. Once you interact with the wall that is just behind the Frosted Height's Orb pillar, you will see that Olaf was forgotten and locked away in the cave after a game of hide and seek. The lovable creature has lost his buttons, arms, and carrot nose. You need to find the book of portals and bring it to him. He will tell you to make a Dreamlight Prism.
After you have crafted the prism, the next part of the quest will require to gather three gemstones, and one of them is Amethyst. If you do not have Amethyst stored in your inventory, travel to the the Forgotten Lands or Frosted Heights. Here you will find Amethyst and Shiny Amethyst. Once you have the gemstones and prism, place the Dreamlight Prism on the pedestal and the gemstones on the pillars of the chamber.
Related: How to make Small, Medium, and Large Chests in Disney Dreamlight Valley
Since Amethyst is only available from these two biomes, make sure to keep them unlocked. Remember that to bring Olaf back into the valley, you need to keep Frosted Heights unlocked to complete the quest. To unlock Frosted Heights, you need to spend 10,000 Dreamlight to remove the Night Thorns that block access to the area. Similarly, spend 15,000 Dreamlight to unlock the Forgotten Lands by removing the thorns from the area.
Once you have progressed to level two with your Disney characters, you can take them along as your companion to mine from the particular biomes. You can sell Amethyst for 500 Star Coins and Shiny Amethyst for 2000 Star Coins to any of the Goofy's Stalls.
To find more on Disney Dreamlight Valley check out, How to unlock Olaf in Disney Dreamlight Valley on Pro Game Guides.