Mirabel has a house in Disney Dreamlight Valley, and you can complete several quests for Mirabel to win her friendship. The first, Healing House, requires you to help her transform her home with materials and furniture. Use our guide to get the mission completed quickly and win Mirabel's friendship!
What materials do you need to complete the Healing House quest in Disney Dreamlight Valley?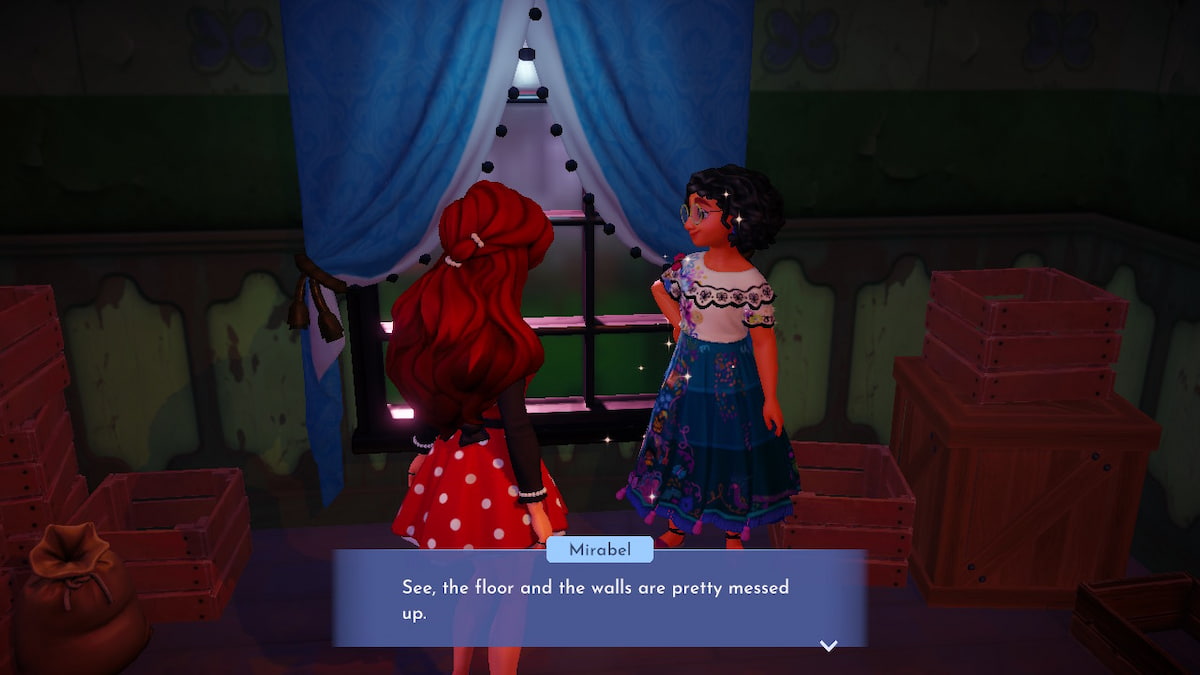 As a first step, you'll need to reach level two of friendship with Mirabel to receive the Healing House mission. After Mirabel asks you to help her get supplies to upgrade her home, you'll need to acquire the following:
(Three) Dandelions
(Three) Green Rising Penstemons
(15) Softwood
(20) Stone
(Two) Yellow Daisies
All of these materials are easy to obtain, so it shouldn't take you long to round them up. Search around on the ground all throughout the map until you get everything.
Related: How to solve the Secret Chamber Gem Puzzle in Disney Dreamlight Valley
What to do to complete the Mirabel Friendship Quest Quest in Disney Dreamlight Valley
Once you've acquired the necessary building materials for Mirabel, bring them back to her. She will then challenge you to redecorate your own home. All you need to do is:
Buy at least one furniture item from Scrooge's store
Decorate your home with five furniture items from your inventory
Change at least one wallpaper and one flooring
After you do this, head back to Mirabel. When you talk to her, she will compliment your work on the house. Then, you have finally completed the Healing House quest in Dreamlight Valley.
Want to read more about Disney Dreamlight Valley? If so, check out How to take a picture of the Pillar of Courage during A Story to Tell in Dreamlight Valley on Pro Game Guides.