With each new update to Disney, Dreamlight Valley comes more and more Disney Friends for you to invite back to your village and interact with. As you do, you'll raise their friendship levels and even be asked to complete quests. Nala, a Lion King darling, will ask you to help her make the Valley a more hospitable home for lions after she arrives. Here's how to complete Staking Your Territory in Disney Dreamlight Valley
Disney Dreamlight Valley: Staking Your Territory Friendship Quest Guide
To start the Staking Your Territory Friendship quest, you'll need to have invited Nala back from the Lion King Realm. Then, you'll need to raise her friendship level to two. You won't be able to hang out with her initially, so try giving her favorite gifts.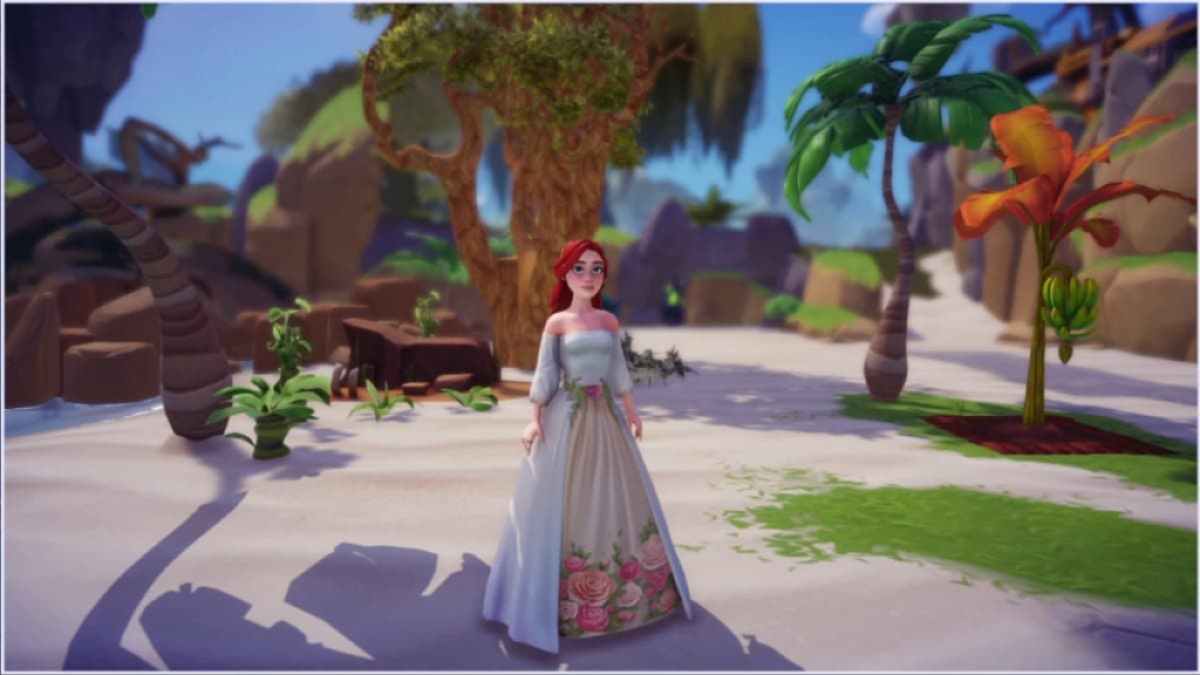 You'll then be prompted to speak to Nala. She loves the Valley, but there is just one thing missing that could make it the perfect home for lions—a hunting ground. To make one, you'll need to place seven plants and Scar's Lounging Rock on Dazzle Beach, a flat area suitable for stretching out. Scar's Lounging Rock may already be placed in your Village somewhere else. Ours was in the Sunlit Plateau. Put that Rock back in your inventory, or you can easily purchase another from Scrooge's store for 4,600 Star Coins.
Changing your Wardrobe in Disney Dreamlight Valley's Staking Your Territory
Once you've placed all required objects on Dazzle Beach, you'll be prompted to speak to Nala again. She loves the new set up and wants to teach you to pounce. Before you can do that, you'll need to wear suitable clothing. Open the Wardrobe Menu from your Inventory, then change into at least two Rustic items and put on a mustache. You should have two blue highlighted boxes with Nala's picture on them to quickly find the items at the top of your Wardrobe menu.
Catching Common and Rare fish in Disney Dreamlight Valley's Staking Your Territory
Once you are changed, meet Nala on the beach. She laments the lack of Zebras and Gazelles, so you'll tell her about all the fish from the Valley. You'll need to catch three Common or Uncommon fish and three more Rare or Unique Fish.
You can fish anywhere in the Valley, not just Dazzle Beach. Common and Uncommon Fish are obtained by fishing in white fishing spots. Rare and Unique fish can be found in either blue or gold fishing spots.
Once you've gotten the fish, Nala will ask you to cook some for her. You can choose any fish dish that you like. We made Nala a plate of Baked Carp. After giving it to her, she will thank you, and your quest will be complete.
Looking for more help in Disney Dreamlight Valley? Check out How to glide in Disney Dreamlight Valley or How to update Disney Dreamlight Valley here at Pro Game Guides.