Getting around all the Biomes in Disney Dreamlight Valley can feel like a chore at the slow pace of walking. However, in Update 4 Gameloft added a new hover function that allows you to glide along the ground using your magic to travel at faster speeds. You can't just channel your magic any old time, though. Here's how to glide in Disney Dreamlight Valley.
What you need to do to glide in Disney Dreamlight Valley
Before you try anything, you'll need to obtain the Well Fed bonus by eating energy restoring dishes to overfill your energy bar until it turns yellow. Once you have the bonus, you'll start to notice that your avatar runs at a slightly faster pace. You should also see a prompt in the bottom left corner of the screen labeled Sprint.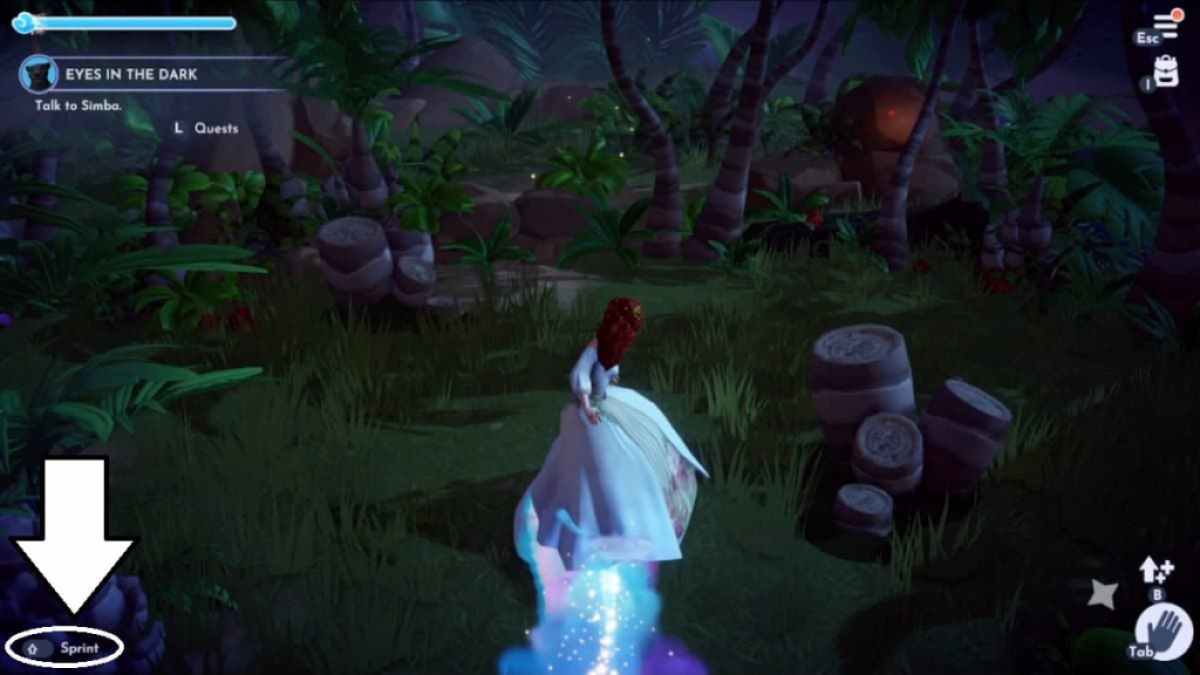 On PC this prompt is for the Shift Key. On Xbox and Switch, the prompt should be for the B button. Press the indicated key to star gliding around in style.
Does gliding deplete energy in Disney Dreamlight Valley?
It does, fairly quickly, so keep this in mind if you decide to use the hover function. Once you've used up all your additional energy, you'll lose the Well Fed bonus and will no longer be able to glide. Your character will also start jogging at a slower pace until you eat more cooked food to obtain the Well Fed Bonus again.
Does the Well Fed Bonus only effect speed in Disney Dreamlight Valley?
Not anymore. As of Update 4, while you have the Well Fed bonus, you'll also be granted Luck. This increases the chances of obtaining extra materials for each interaction you perform in the Valley, whether that's mining gems, harvesting crops, or foraging fruits.
Looking for more info on Disney Dreamlight Valley? Check out How to unlock Nala in Disney Dreamlight Valley or Where to find Remy's Ingredient Bag in Dreamlight Valley here at Pro Game Guides.