The Pride of the Valley update brought various changes to Disney Dreamlight Valley, and it also brought two new characters to the village. You can now unlock Simba and Nala and bring them to the valley. The Great Gathering is Simba's second friendship quest, and you can unlock it after reaching friendship level four with the character. For this quest, you'll need to prepare a couple of recipes and invite certain characters to Simba's. Here's how to complete The Great Gathering quest in Disney Dreamlight Valley. 
How to cook the Aurora's Cake in Disney Dreamlight Valley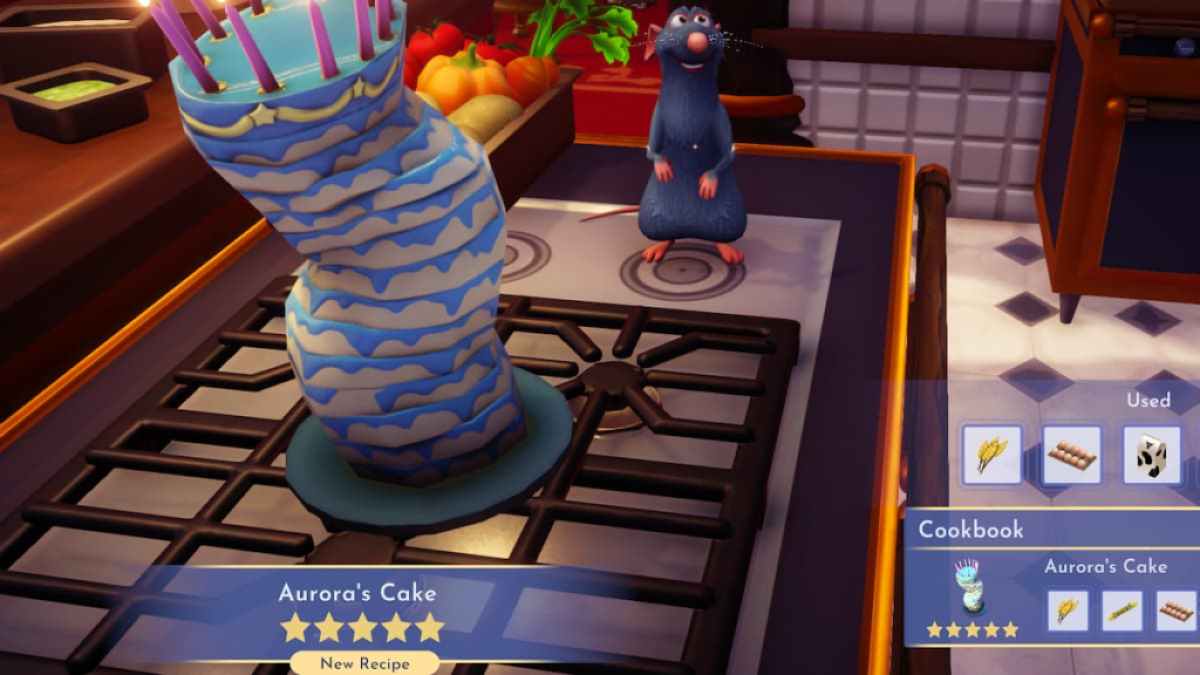 For Simba's The Great Gathering Quest, you need to prepare two meals and invite three characters. The first recipe you need to prepare for The Great Gathering Quest is the Aurora's Cake. This is a five-star recipe and requires five different ingredients to prepare. Here's a list of all the ingredients needed to prepare the Aurora's Cake, and where to find them.
Any Fruit

Apple is the easiest fruit you can collect in Dreamlight Valley as it grows in the Plaza biome.

Milk

Milk can be purchased from Chez Remy's pantry for 250 Star Coins.

Eggs

Eggs can be purchased from Chez Remy's pantry for 250 Star Coins.

Wheat

Wheat seeds can be purchased from Goofy's Stall at the Peaceful Meadows for one Star Coin. Plant the seeds and harvest them later to get Wheat.

Sugarcane

Sugarcane seeds can be purchased from Goofy's Stall at Dazzle Beach for five Star Coins. Sugarcane grows in seven minutes, so you can plant the seeds, and complete other quests while it grows.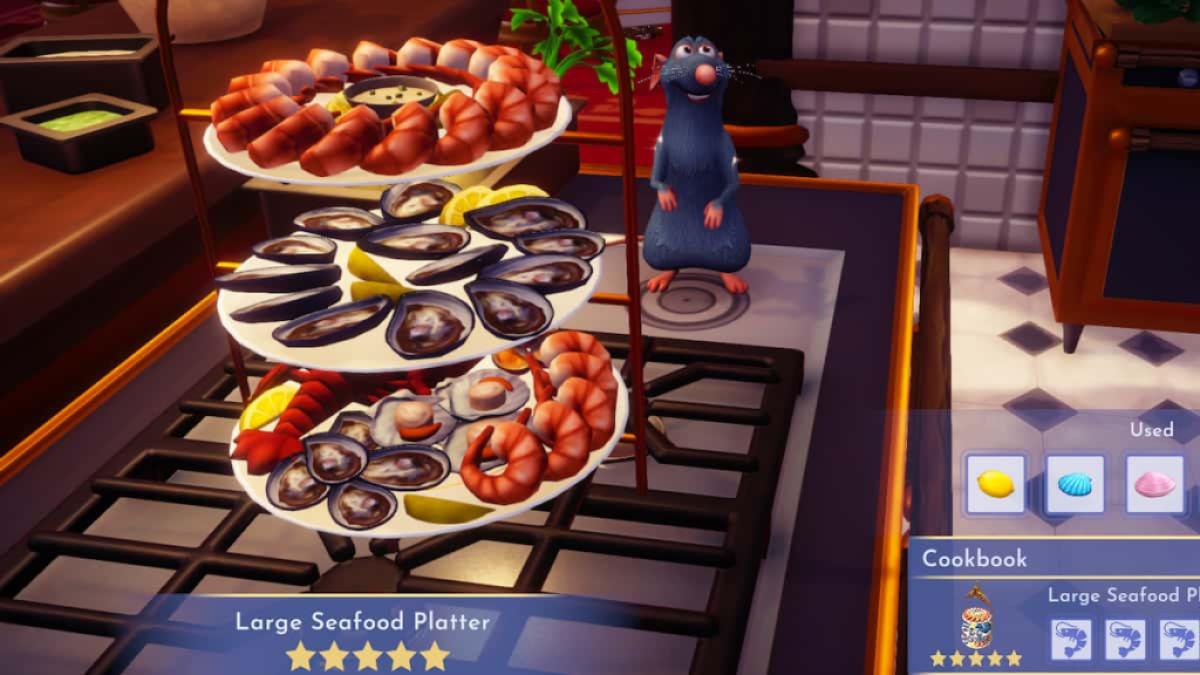 The other meal that you need to prepare is the Large Seafood Platter. For this meal, you need four pieces of any seafood ingredient and one lemon. You will find Scallops, Oysters, and Clams at the Dazzle Beach biome. Collect the ingredients and prepare the meal to present to Simba.
Related: How to complete Simba's Hakuna Matata Quest in Disney Dreamlight Valley
How to place the No Worries Banquet in Disney Dreamlight Valley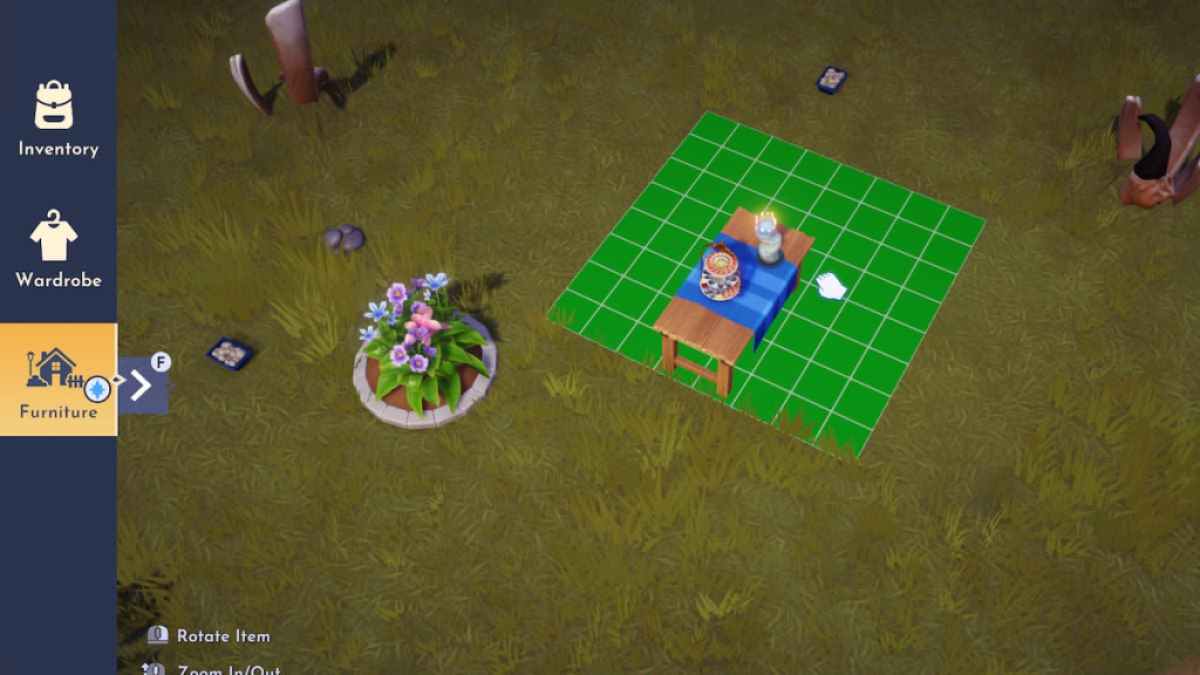 After handing over the meals to Simba, he gives the No Worries Banquet Furniture item that you need to place somewhere at the Valley. Visit a suitable location, open the Furniture tab, and select Simba's No Worries Banquet table to place it on the ground. Once the table is placed, you need to invite Maui, Goofy, and Minnie to The Great Gathering.
Once this part of the Quest is done, Simba will approach Nala to apologize to her. You'll need to hear their conversation and interact with Simba afterward. He instructs you to feed five critters around the Valley, and plant and harvest nine Carrots at the Peaceful Meadows biome. Feeding critters can be tricky as you'll need to check their favorite food. You can check out the critter food guide, and critter schedule to know how to approach and feed them.
After feeding the critters and harvesting nine Carrots, you'll need to speak to Nala about Simba's apology. Once that's done, return to Simba and inform him about the conversation you had with Nala. This completes The Great Gathering Quest in Disney Dreamlight Valley.
For more information on Disney Dreamlight Valley, check out Where to find Buzz's Little Green Men in Dreamlight Valley on Pro Game Guides.