Disney Dreamlight Valley is a magical life-sim adventure experience with some of the best Disney characters and a plethora of fun activities, such as cooking. Plenty of easy five-star recipes are great for restoring energy, boosting your friendships, or making some extra Star Coins, including this tremendous Large Seafood Platter dish. You won't want to miss out on this easy but highly beneficial recipe!
Large Seafood Platter Recipe in Dreamlight Valley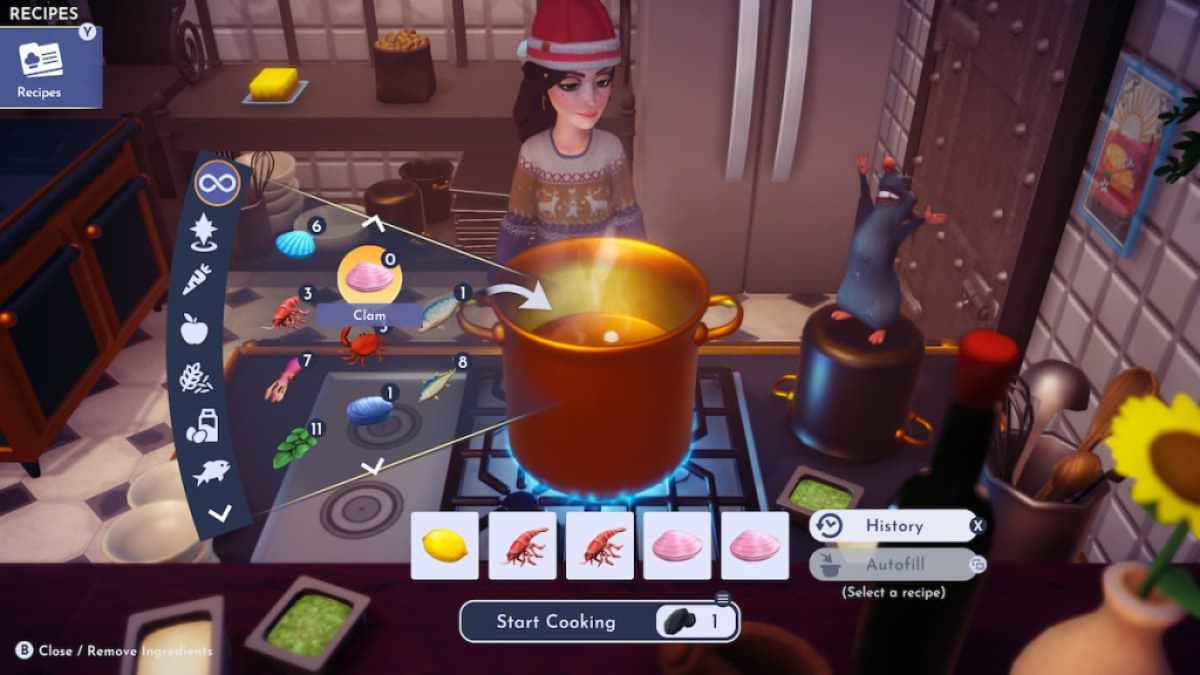 The Large Seafood Platter recipe is prepared almost exactly like the usual Seafood Platter, but it amounts to up to five stars due to the required ingredients. It is actually one of the very best five-star dishes you can make because it has all the beneficial qualities of a high-tier meal, but the ingredients are much easier to acquire and won't cost you a cent.
When eaten, the Large Seafood Platter can restore up to 4,330 energy, or you can sell it at any of Goofy's Stalls for 1,156 Star Coins and make a significant profit. Since this dish allows for any seafood, you can use any available such as oysters, clams, scallops, shrimp, or lobster. This is everything you will need:
Related: How to make Seafood Platter in Disney Dreamlight Valley
Where to get ingredients for a Large Seafood Platter in Dreamlight Valley
This is one of the best five-star dishes because you can harvest all of your ingredients, meaning you won't need to purchase any with your precious Star Coins. Plus, you can sell this dish for a whopping profit, making it valuable. You can use any seafood, but the best way to make this is by using scallops, oysters, or clams, all found on the beach. Then you'll need a little squeeze of fresh lemon on top. Here's where you can find everything you need:
Seafood: Dazzle Beach and Glade of Trust, harvestable or from blue or gold fishing spots.
Lemon: Forest of Valor and Glade of Trust, harvestable.
Combine all five of these ingredients at the nearest cooking station, and you have an easy high-tier dish that is great for restoring energy or earning quick money. Don't forget some characters may also want this as their daily gift or order it at Chez Remy, which is a great way to boost your friendship with them.
Looking for more Disney Dreamlight Valley recipes? Pro Game Guides has plenty of tips and tricks to get you started, such as How to make Seafood Pasta in Disney Dreamlight Valley or How to make Crispy Baked Cod in Disney Dreamlight Valley!