Disney Dreamlight Valley is a magical life-simulation game available on PC and most other platforms and free to play with Xbox and PC Gamepass. Some of its best features are its ability to farm, catch and harvest your own food, and utilize them to create special Disney-themed meals. Meals are crucial for restoring energy, selling for extra Star Coins, or gifting to other characters around the Valley. Some meals allow you to naturally obtain ingredients around the Valley, such as this Crispy Baked Recipe. Here's how you can make it.
Crispy Baked Cod Recipe in Dreamlight Valley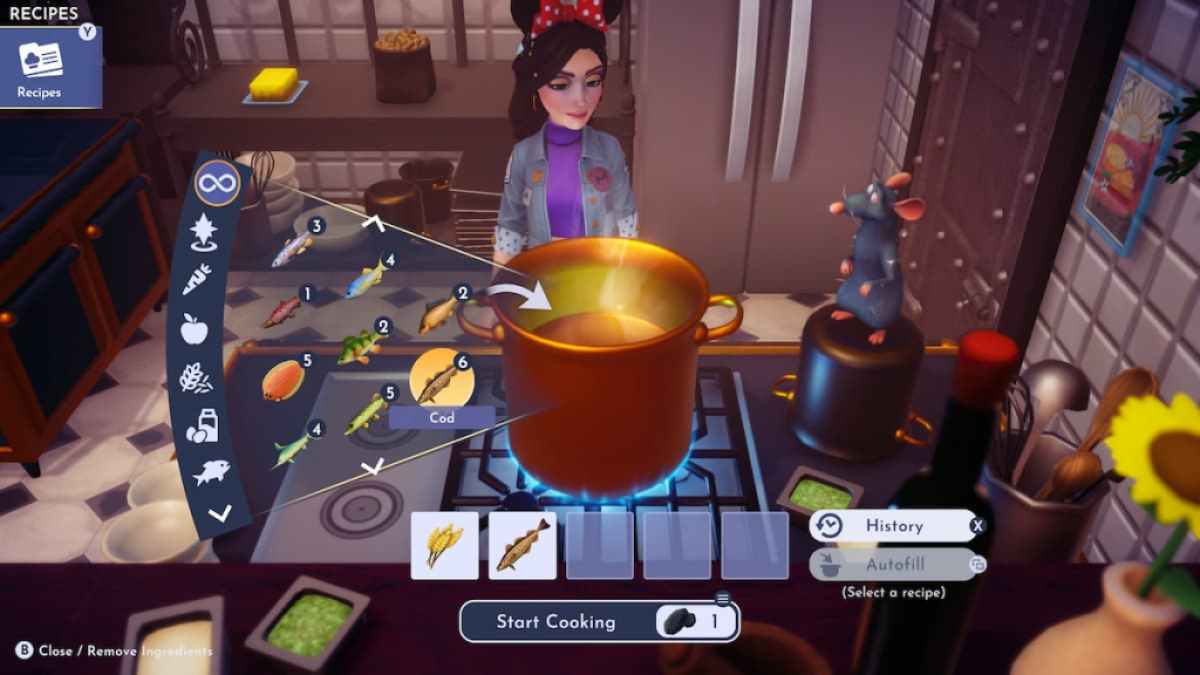 Crispy Baked Cod is a two-star recipe, which means it's super simple and quick to make. It will hardly cost you a cent since the main ingredient for this dish is an item you can obtain for yourself by fishing. When eaten, this dish can restore up to 337 energy, or you can sell it for 47 Star Coins at any Goofy Stall. This dish requires ingredients very similar to the fish sandwiches, but the specific type of fish it requires will define it just a bit differently:
Where to find ingredients for Crispy Baked Cod in Dreamlight Valley
You'll have to set out to a few specific ponds to catch the Cod you need. However, the other side ingredient will be super easy to grab on the way and is super cheap to purchase if you don't already have some on hand. You can even save some coins if you decide to buy seeds, and it takes no time at all to grow. Here is where you can find everything you need:
Cod Fish: Dazzle Beach, Glade of Trust, or Forgotten Lands, from white or blue fishing spots
Wheat: Peaceful Meadow, bought at Goofy's Stall for 3 Star Coins ( 1 Star Coin for seeds)
Once you have everything, head to the nearest cooking station and combine them. This Crispy Baked Cod is super easy to make and can now be added to your Recipe Collection. Don't forget to check your characters' daily favorite gifts to boost your friendships with this tasty meal instantly.
Looking for more Pro Game Guides Disney Dreamlight Valley recipes? You can check out our guides on How to cook Margherita Pizza in Disney Dreamlight Valley or How to make a Yule Log in Dreamlight Valley!