Disney Dreamlight Valley is a fascinating adventure simulation game filled with iconic Disney characters. You become the hero of the story as you assist the characters in restoring Dreamlight Valley to its original glory by ridding it of evil magic. There is much for you to do from crafting, farming, and cooking. Meals can be shared with friends around the Valley and is an important item to restore your energy. The better the meal, the more energy it will restore. Here's how you can make the meal Vegetarian Stew.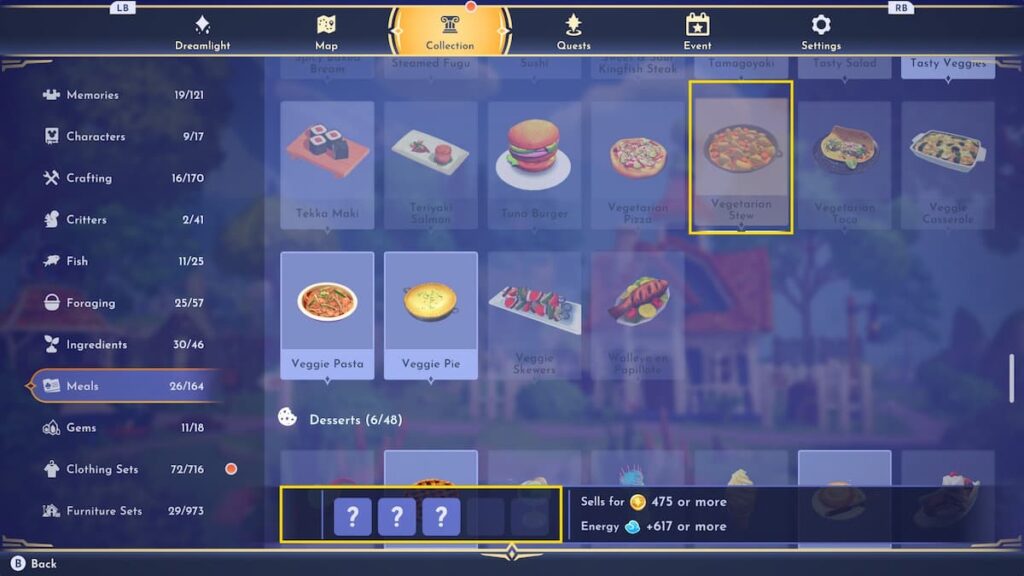 If you look in your Collection book at your Meals and locate the Recipe for Vegetarian Stew, you can see that three ingredients are required to prepare the dish. However, until you put some ingredients together and discover the Recipe, these specific ingredients will remain hidden from you. Sometimes, you can guess the correct ingredients simply by looking at the picture of the dish. For the Vegetarian Stew, you will need the following:
You can find these ingredients all around the Valley, usually sold at Goofy's Stalls. You can find carrots in Peaceful Meadow, Onions in the Forest of Valor, and Potatoes in the Forgotten Lands.
Related: Disney Dreamlight Valley – How to learn new Recipes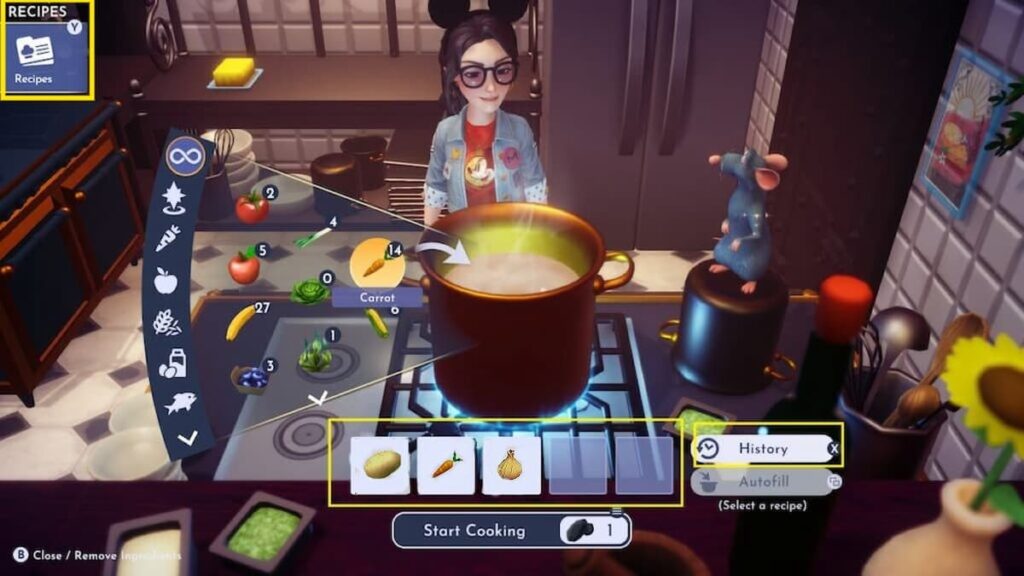 Once you have the ingredients, head to a nearby stove. This can be either in your home or Chez Remy restaurant. To discover new dishes, it's a good idea to double-check your History or your Recipes book to see what you have done before, so you don't make any mistakes. Since you know the ingredients you need, you must add them to the pot and have one Coal to Start Cooking.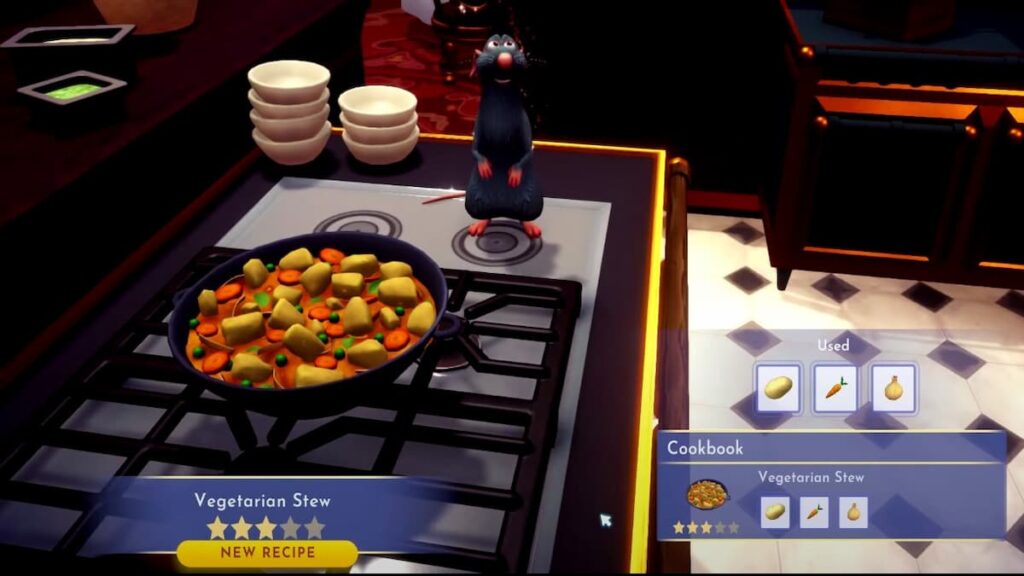 Once you prepare the dish, this will officially unlock the Recipe in your Collections book. Vegetarian Stew is a three-star dish, meaning it can be worth some money to sell or significantly restore your energy. Meals can also be given to other characters around the Valley to boost their Friendship.
Now you know how to make the delicious Vegetarian Stew Meal, and all it takes is three ingredients. It's always a good idea to keep a Meal or two on your character to keep that energy high, but it can also make you some extra Star Coins if you need some. Happy cooking!
Looking for more Pro Game Guides Disney Dreamlight Valley content? Check out our guides on How to make Seafood Platter in Disney Dreamlight Valley or How to make Fish Sandwiches and Crudités in Dreamlight Valley!