In Disney Dreamlight Valley, players can cook several unique recipes by combining different ingredients across all the biomes. Each recipe is divided by star ratings, which signifies how many ingredients are required to prepare the dish. The Chili Pepper Puffs is a three-star recipe that needs three different ingredients to cook. Here's how to make the Chili Pepper Puffs recipe in Disney Dreamlight Valley.
Disney Dreamlight Valley Chili Pepper Puffs Recipe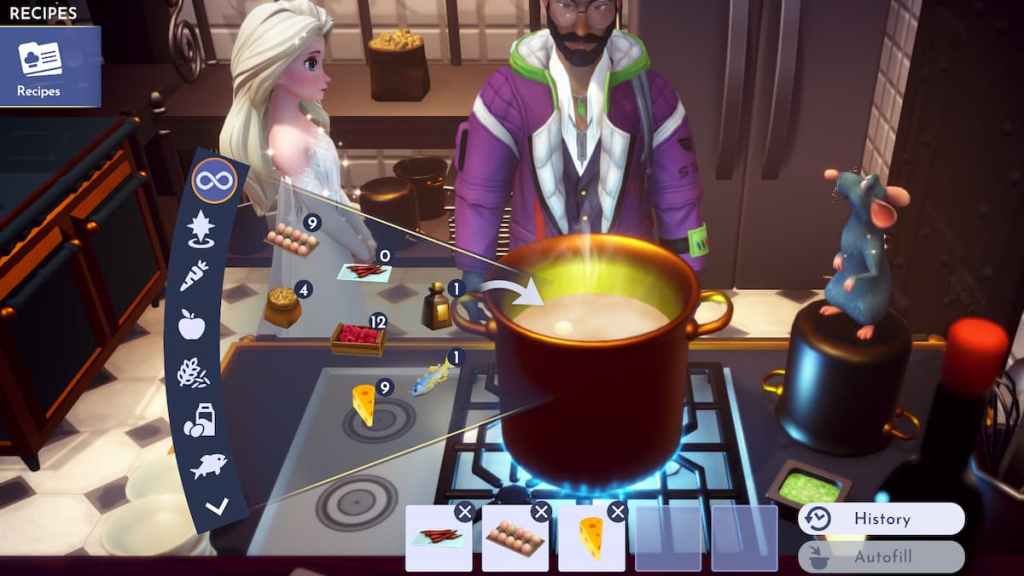 To make Chili Pepper Puffs recipe in Disney Dreamlight Valley, you need Chili Peppers, Eggs, and Cheese. You need one piece of these three items, all of which are mandatory ingredients. Players can consume the Chili Pepper Puffs to gain 1,382 Energy. You can also sell this meal for 669 Star Coins. If you are not going to consume it, we recommend gifting this meal to a companion to improve Friendship Levels with them. As for the ingredients, you can find eggs and Cheese at Chez Remy's Pantry. Cheese costs 180 Star Coins, while Eggs are 220 Star Coins.
Related: How to cook Basil Omelet in Disney Dreamlight Valley
Where to find Chili Pepper in Disney Dreamlight Valley?
Chili Pepper seeds can be purchased from Goofy's Stall at Sunlit Plateau for 20 Star Coins. This biome can be unlocked by spending 7,000 Dreamlight. You can plant the seed at different locations, and it will grow within 45 minutes. Each harvest gives players 1 Chili Pepper. You can consume this ingredient to gain 140 Energy and sell it for 70 Star Coins. Chili Peppers are also required in different recipes like Gumbo. After collecting all three ingredients, head over to a Stove. Put all the ingredients on the Stove and use a Coal Ore to cook the Chili Pepper Puffs recipe.
Wondering how to cook exquisite salads in Dreamlight Valley? Check out How to make Mediterranean Salad in Disney Dreamlight Valley on Pro Game Guides.