Are you playing Disney Dreamlight Valley and attempting to make Extra Fizzy Root Beer for the Nature & Nurture Story Quest, but getting frustrated when you keep making plain Root Beer? You're probably not alone. Extra Fizzy Root Beer requires you to use Dried Ginger rather than regular Ginger found in the Forgotten Lands Biome. Here's where to find the Dried Ginger.
Where is Dried Ginger in Disney Dreamlight Valley?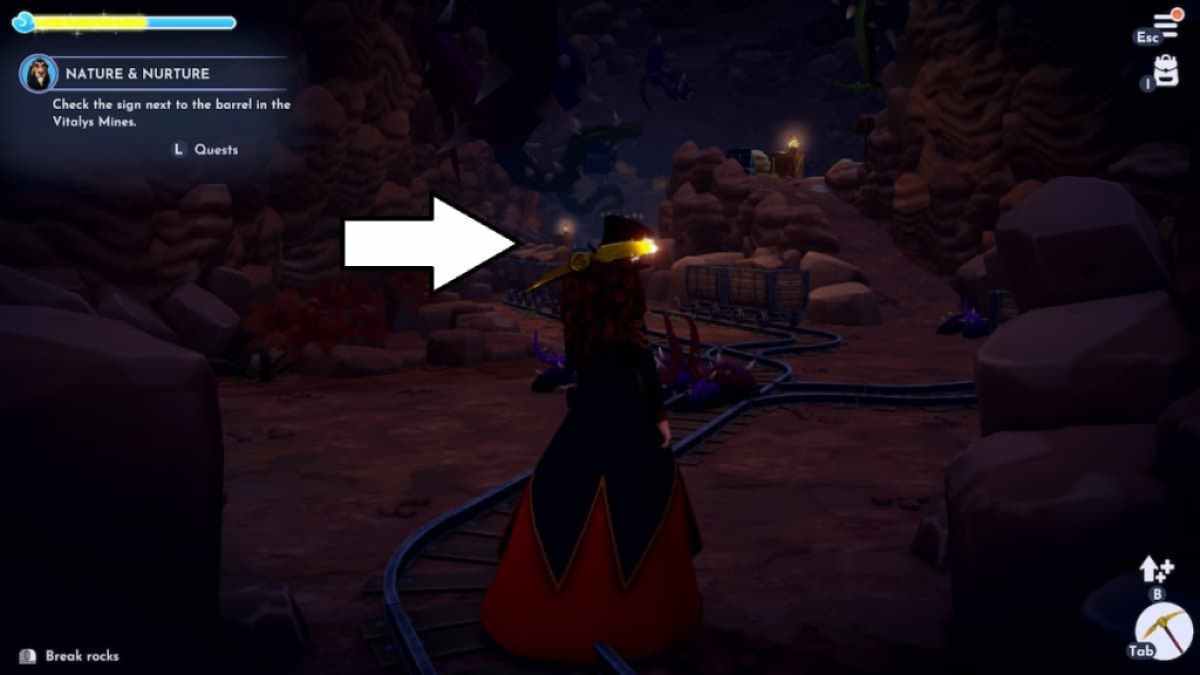 Dried Ginger is found in a green chest in the Vitalys Mines. The chest is in a campsite nearby the river obstruction you need to clear. The campsite is just past the mine carts pictured above. It's next to a wooden table and a campsite stove.
Once you've opened that chest, you can use the Dried Ginger to make Extra Fizzy Root Beer at any cooking station. Do not use Autofill for cooking the Root Beer recipe, as this will use regular Ginger and produce plain Root Beer. Instead, manually add Vanilla, Sugar Cane, and Dried Ginger into the pot, then cook using one Coal Ore.
Looking for more help in Disney Dreamlight Valley? Check out How to make Lobster Roll in Disney Dreamlight Valley, Where to find Milkweed Flowers in Disney Dreamlight Valley, and How to cook Mint Chocolate in Dreamlight Valley here at Pro Game Guides.