There is a handful of elusive fish in Dredge, ones that require you to know exactly where they are to be able to catch them—and they don't make it obvious! Here's where to catch a Fangtooth in Dredge and its exact location.
How to find a Fangtooth in Dredge - location guide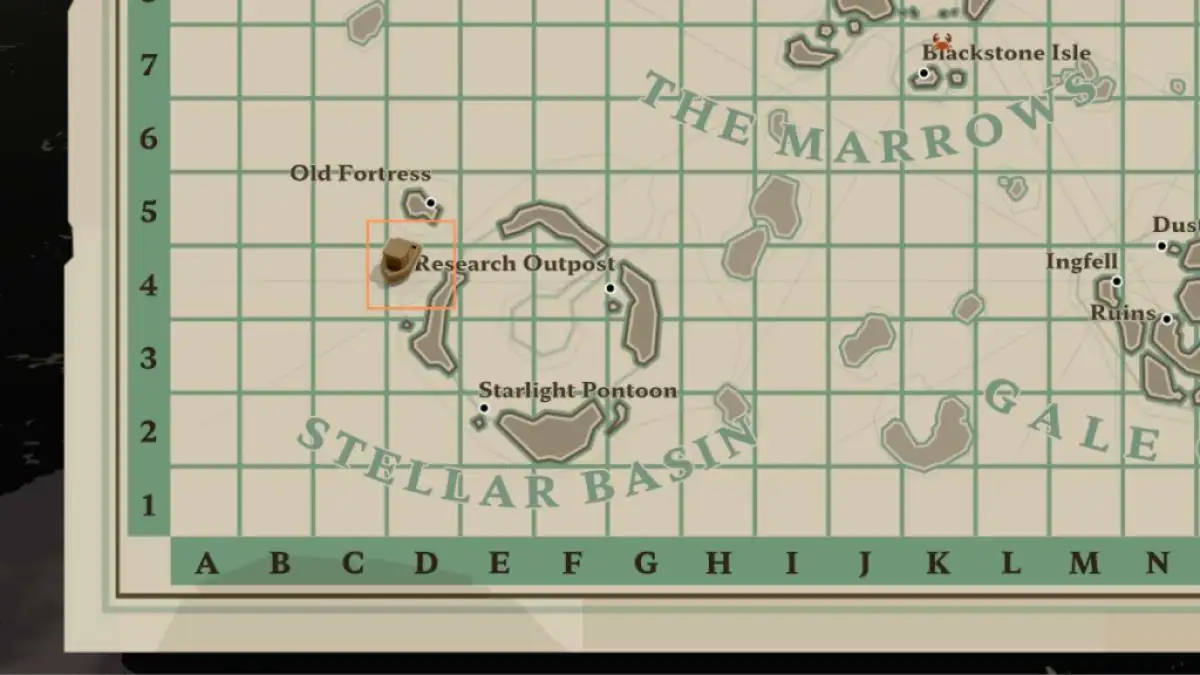 The Fangtooth fish only spawns in one location in Dredge: the Stellar Basin. While the sea creature isn't necessarily rare, it is hard to catch based purely on the fact that the game gives you almost zero hints as to where to find it.
Sail over to map coordinate D-4 at any time of the day and look around for a bubbling spot that uses Abyssal fishing and has a fish shadow in the shape of a piranha; that means you're at the right place. Cast your Abyssal Rod, and you'll pull up a Fangtooth.
Fangtooth Aberration in Dredge
There's a chance that you may catch the Aberration version of a Fangtooth known as the Cursed Fangtooth. Aberrations are mutant variants of fish that are worth more if brought to the Fishmonger quickly before they rot, so if you're trying to grind for boat upgrade parts in Dredge, keep an eye out for them.
How to unlock Abyssal fishing in Dredge
You need Abyssal fishing to catch a Fangtooth, which means you need to unlock the technique first and add it to your cargo before you can trawl the ocean depths.
To unlock it, you need to finish the Collect All Samples Pursuit first, given to you by the Research Assistant at the Old Fortress in the Stellar Basin. She requests a Firefly Squid, a Glowing Octopus, and an Aurora Jellyfish. For a full walkthrough, head over to our Dredge Research Assistant Samples: Where to get Aurora Jellyfish, Glowing Octopus & Firefly Squid in Dredge guide.
Once you have all three fish in hand, go back to the Old Fortress and talk to the Research Assistant, who has one final request: sail to the Research Outpost and grab some Prototype Parts. Get in your boat and go southeast to find the Research Outpost. Dock here and enter the building. Click on Inspect the equipment on the table to pick up the Prototype Parts.
Return to the Research Assistant for the final time, hand her the Prototype Parts, and you'll unlock Abyssal fishing.
For more information on Dredge, check out How to get a Ghost Shark in Dredge – Location guide on Pro Game Guides.