The Cemetery Shade is a boss you can face in the Tombsward Catacombs and the Black Knife Catacombs. Defeating the Shade at either location grants powerful Spirit Summons for you to use.
The Cemetery Shade utilizes fast, light attacks to overwhelm you and will also disappear and reappear in front of you if you get too far away. For ranged and magic users, this fight may be a little difficult, but for melee users, it should not be too difficult if you can read their moves.
The Shade is weak to magic and does not gain resistance in the second phase of the fight. After doing enough damage, the Shade will phase in and out more quickly and attack with more lunging strikes and a five-hit combo move.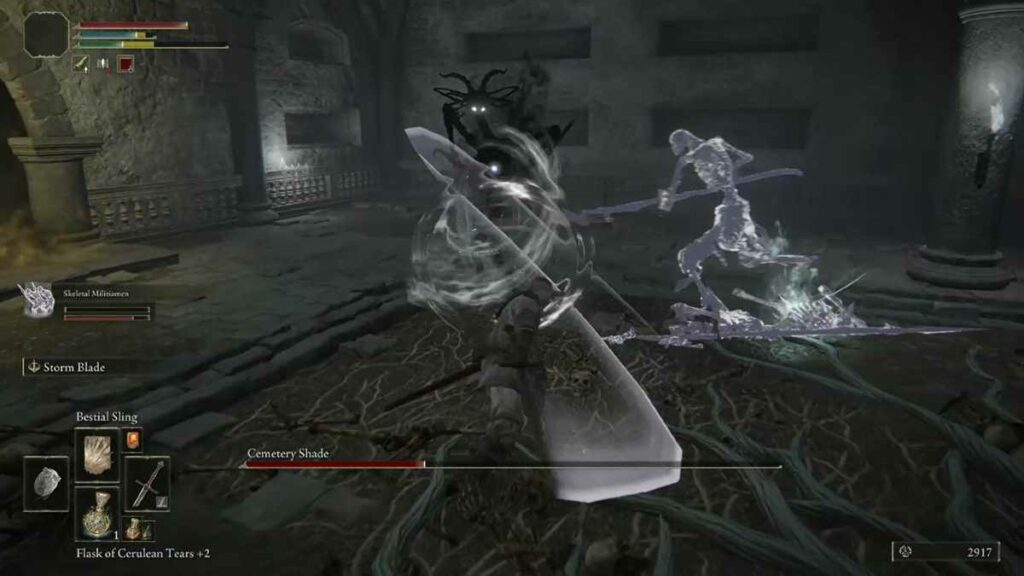 Summoning Spirits always makes a fight a little easier, but Summoning Ashes with multiple Spirits is most effective. The Wolves or any Skeletal group will be able to do a lot of damage. Since the Shade usually focuses on one enemy for attacks, the Spirits can either pull aggro or do damage while you block or avoid attacks.
Beating the Cemetery Shade at the Tombsward Catacombs will reward you with the Lhutel the Headless Ashes, and beating it at the Black Knife Catacombs will reward you with the Twinsage Sorcerer Ashes.
For more Elden Ring guides, check out How to beat the Guardian Golem in Elden Ring on Pro Game Guides.