In Elden Ring, players will come across various NPCs who sell useful items essential for survival in the Lands Between. Roundtable Hold is one of the places players will unlock early in-game, and here you will meet numerous NPCs that buy and sell materials.
Twin Maiden Husks is one of the NPCs located at the Roundtable Hold, and she sells a number of essential items. Ideally, if you have enough Runes you can purchase all of the items. However, if players are low on Runes, then it's best to purchase the most important items. The following list features all the items that players should buy first from Twin Maiden Husks:
Related: What are Crystal Tears used for in Elden Ring and how to use them, explained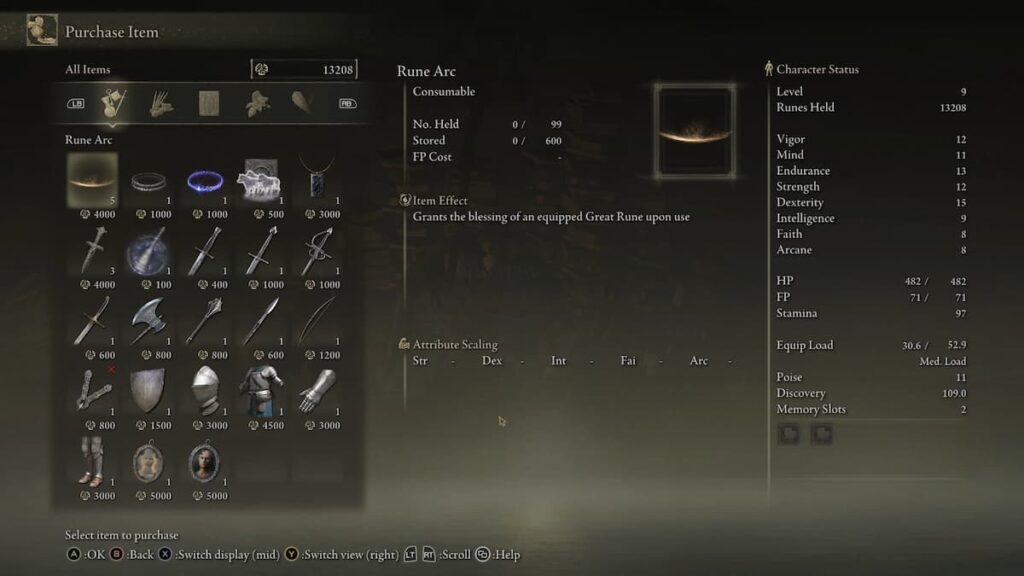 Spirit Calling Bell (100 Runes) - Allows players to summon various spirits from ashen items
Lone Wolf Ashes (500) - Summon Three lone wolf spirits
Finger Seal (800 Runes) - When equipped players can perform incantations
White Cipher Ring (1000 Runes) - Allows players to request aid from hunters when invaded
Blue Cipher Ring (1000 Runes) - Answers request from summoning hunters.
Rune Arc (1000 Runes) - Grants blessing of an equipped Great Rune
Heater Shield (1500 Runes) - Heavy shield ideal for melee combat
Memory Stone (3000 Runes) - Increases memory slot for Incantations and Sorcery
Knight Armor (4500 Runes) - Heavy weight Armor with heavy equipment load
Twin Maiden Husks also sells Smithing Stones, but it's locked until players offer a Bell Bearing. To acquire this, players will need to defeat the Crystalian boss located at Lucaria Crystal Tunnel. Defeat the boss to acquire the Smithing-Stone Miner's Bell Bearing and bring it back to the Twin Maiden Husks. After this players can purchase Smithing Stone 1 and 2 for 800 and 1600 Runes respectively.
Wondering how to beat the fire at Catacombs? Check out How to open the door that is locked by some contraption in Stormfoot Catacombs in Elden Ring on Pro Game Guides.