Coin Crew Games developed Escape Academy, a team that designed escape rooms in real life, and they have brought that magical experience to the digital world. Even better, they have added co-op, allowing you and your friends to play together. With Escape Academy launching on multiple platforms, you may be wondering if there is crossplay.
Does Escape Academy have crossplay?
The answer is yes—Escape Academy does have crossplay. It features crossplay between all platforms, meaning you and your friends can play together, regardless of what you play on. Here are all platforms you can play Escape Academy on:
PlayStation 4
PlayStation 5
Xbox One
Xbox Series X|S
PC
How to play with friends in Escape Academy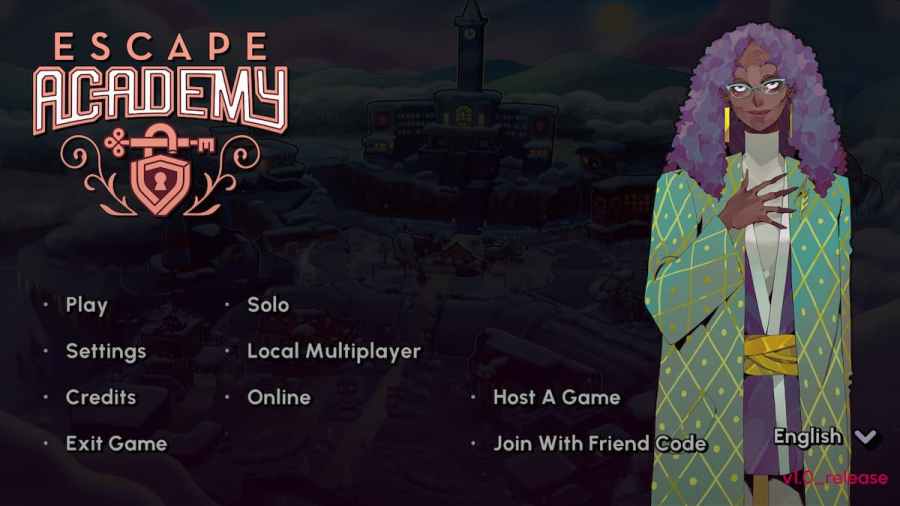 Playing with your friends in Escape Academy is super easy. Here is how to group up and play together in Escape Academy:
Click Play from the main menu
Select Local or Online
Choose whether you will be hosting or joining a game
If you host the game, you will receive a code for the game. Give that to your friends, and they can input the code when trying to join your game. If you are the one joining, you will need to have your friend give you the code and input it yourself. Once you do this, you will find yourself and your friend together in-game.
For more information on gaming, check out Escape Simulator – What is Legacy Mode and How to use the Magnifying Glass in Escape Simulator on Pro Game Guides.