A new FFXIV patch, a new set of adorable minions to collect! Patch 6.4 of course added nearly a dozen new minions to collect, and we've compiled them all to let you know what they are and how to get them. Here's All Minions added in Final Fantasy XIV Patch 6.4.
How to Unlock all minions added in Final Fantasy XIV Patch 6.4
All in all, there's nine new minions. However, some of these were discovered via data mining, and as a result, it's believed some might be added at a later date.
How to Unlock the Chimpanzee Minion in FFXIV
The Chimpanzee minion can be purchased for 400 Faux Leaves, the currency earned from playing Faux Hollows. Faux Hollows is a mini-game structured like a Battleship that challenges you to beat Unreal Trials, trials from past expansions that have been upscaled to level 90.
Completing Unreal Trials will allow you to play Faux Hollows with the Faux Commander. By uncovering illustrations on the Faux Hollows board, you'll receive Faux Leaves, which can then be exchanged for prizes, like the Chimpanzee minion.
But the Chimpanzee mount is also marketable and tradable. This means you can get it by trading on the Marketplace. At the time of writing, the Chimpanzee was either completely unavailable on our Data Center or cost in the region of a few million gil.
How to Unlock the Posher Otter in FFXIV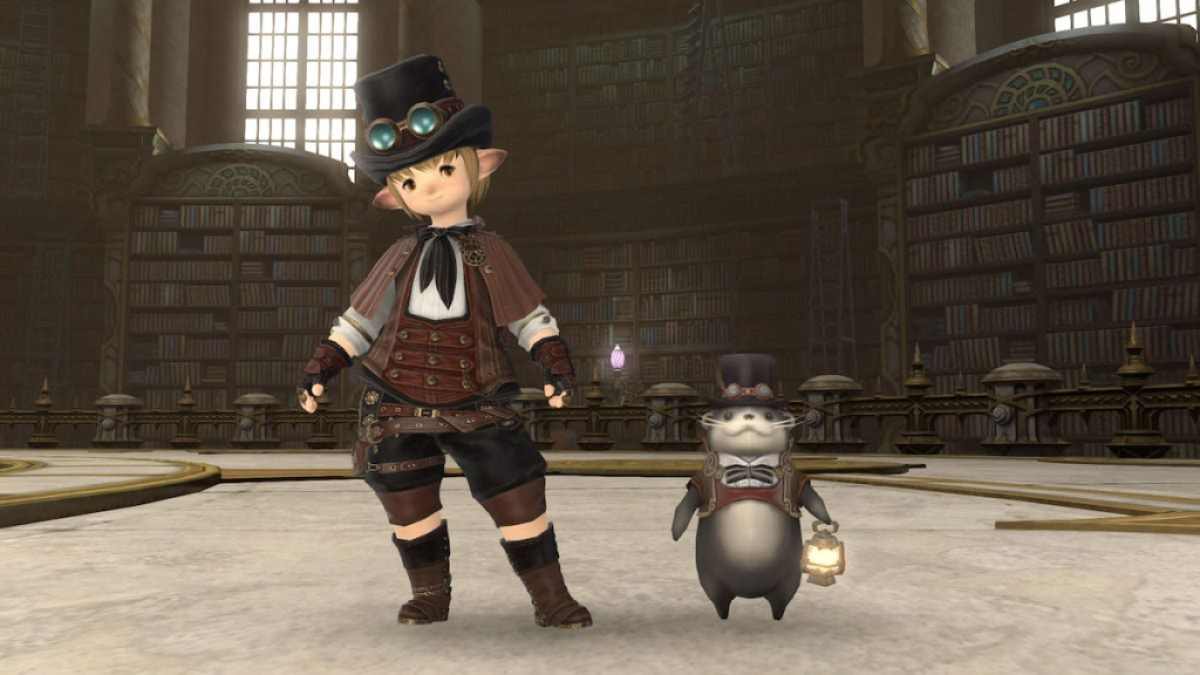 The adorable Posher Otter is available for purchase for 4,000 seafarer's cowries, a currency tied to the Island Sanctuary. We also have a detailed guide on unlocking this one, because honestly, this adorable guy needs to be in everyone's collection.
How to Unlock the Mossasaurus in FFXIV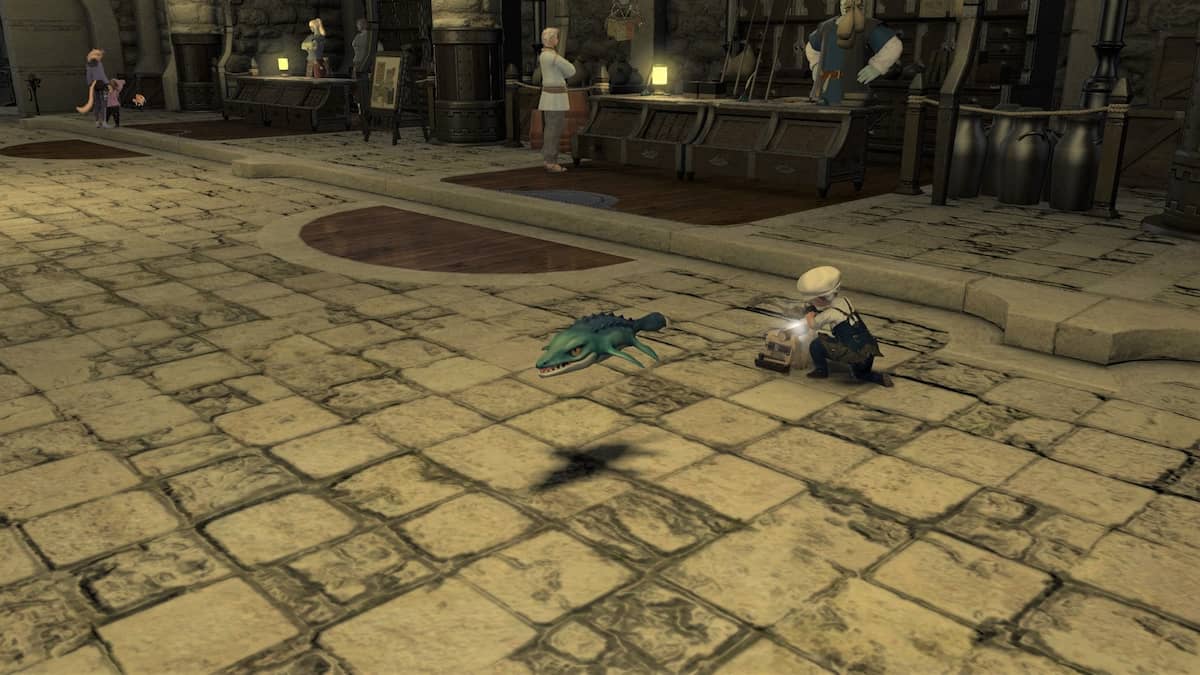 Tied to the new Ocean Fishing route, this little monster can be yours if you score at least 10,000 points on the Ruby route of Kugane and the Ruby Sea. It's an achievement Minion so you can get it from opening up you Achievement menu once you've completed the task,
Related: All changes to Allagan Tomestones in FFXIV Patch 6.4
How to Unlock the Puffin in FFXIV
The Puffin Minion is a rare drop from the new MSQ Dungeon, The Aetherfont. There's a few ways to get this one, either by running it with Trusts and NPCs so you can be sure to get it (albeit slower than with players). Or run with players and be confident in your rolling ability. Honestly, with this being the Expert Dungeon for the next few months, we're confident it'
How to Unlock the Rubellite Weapon in FFXIV
This little guy is a PvP Reward. Get your Series Level to 15 and use your PvP Series Rewards menu to accept it. This will probably take you a few weeks. You can zoom through the first few PvP levels, but up to 15 will take you a little while.
How to Unlock the Goggle-eyed Dogu in FFXIV
How to get this little dogu is currently unknown. It's believed it may have been added into the game early and is part of the 6.45 content set for release in a few weeks.
How to Unlock the Likra Lyssa in FFXIV
Like the Goggle-eyed Dogu, the unlock method for this Minion is currently unknown. We'll add it as soon as we have details.
Related: Tataru's Grand Endeavor Patch 6.4 – How to unlock in FFXIV
How to Unlock the Exciting Dynamite in FFXIV
Again, this minion's unlock method is currently unknown. Once again, it's believed it's tied to 6.45 content and will be revealed on the next few weeks. We'll update this entry as soon as we know!
How to Unlock the Wind-up Barbariccia
The Wind-up Barbariccia is currently a crafted minion made by the Weaver. However, it uses items from Storm's Crown (Extreme) to build. It's also tradable and marketable, so you can perhaps pick it up on the Market Board, but don't expect it to be cheap.
How to Unlock the Wind-up Athena
This is a rare drop from the Anabaseios: The Twelfth Circle Normal & Savage raids. The easiest way to get this minion is to grind the Normal version, which will doubtlessly have plenty of other players looking to do the same.
For more Final Fantasy XIV news, guides, and more, check out How to unlock Manderville Weapon Quests in Final Fantasy XIV on Pro Game Guides