On November 11, 2022, Final Fantasy XIV Letter from the Producer LIVE part LXXIV aired on the official Final Fantasy XIV YouTube, giving us an insight into what to expect from FFXIV patch 6.3. For two hours, game director and producer Naoki Yoshida updated fans on exactly how the next few months of FFXIV would play out. Here's a summary of what was said.
Nov. 11 Live Letter Summary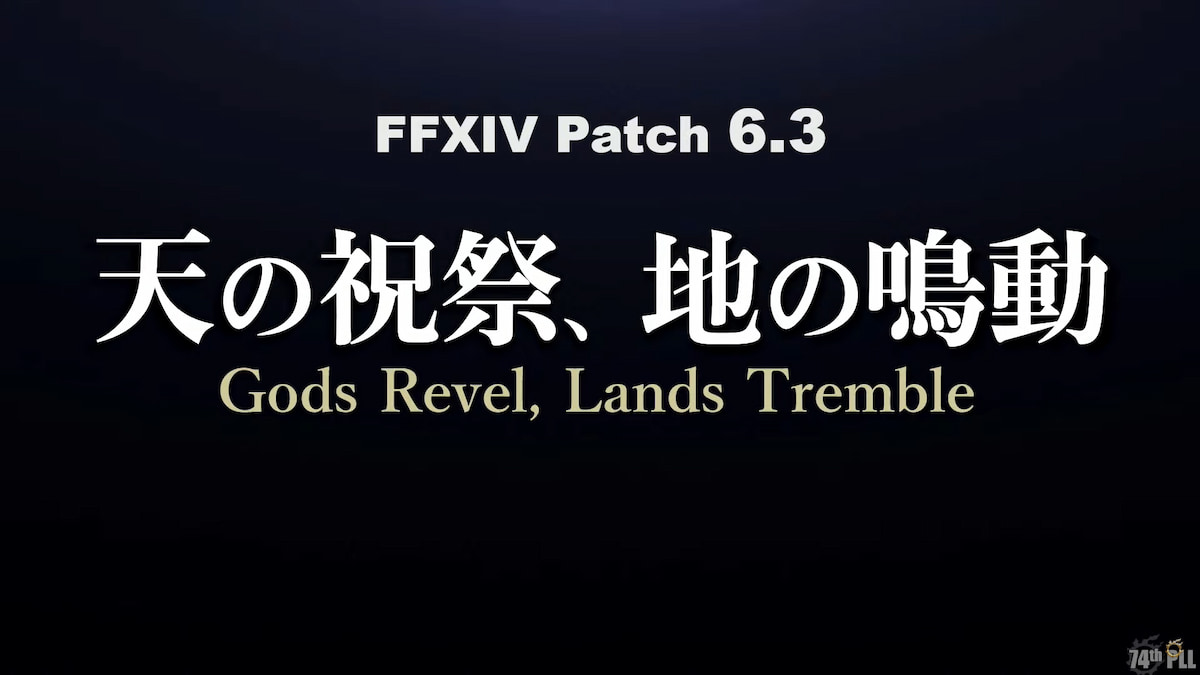 The Live Letter started around 30 minutes before it was scheduled, with a brief preamble and catchup with Naoki Yoshida and Toshio "Foxclon" Murouchi. The pair chatted for around 15 minutes before the waiting screen returned. When they returned, they talked about how major of an update Part 1 of the 6.3 patch would be.
Patch 6.3 features
The patch name was revealed Gods Revel, Lands Tremble, and is scheduled for an early January 2023 release
New Main Scenario Quests

Return of the Twins, Alphinaud and Alisaie to the story

New Side Quests

Tataru's Grand Endeavor continues
Tataru returning to work with the East Aldenard Trading Company
Tales of Newfound Adventure continue
Somehow Further Hildibrand Adventures continue (Patch 6.35)

Further Manderville Weapons (Patch 6.35)
New Tribal Quests (Patch 6.35)

Loporrits
Deciples of the Hand (Crafting) quests

New Dungeon
New Trials
New Unreal Trial
New Alliance Raid "Euphrosyne"
New Ultimate Raid

Ultimate #5 was teased, but it's a secret, although it's slated to have eight bosses.
Releases two weeks after patch 6.3.

Deep Dungeon #3 (Patch 6.35)

A return to the Coils of Bahamut?
Eureka Orthos
Players must complete Endwalker and progress to floor 50 of Palace of the Dead to access
Must be level 81 or above to enter
You begin at level 81, otherwise identical to other Deep Dungeons

Duty Support System expanded for Post Heavensward dungeons

Duty Support added for Great Gubal Library, Sohr Khai, The Aetherochemical Research Facility, Xelphatol, The Antitower, and Baelsar's Wall
Patch 6.3 Job Adjustments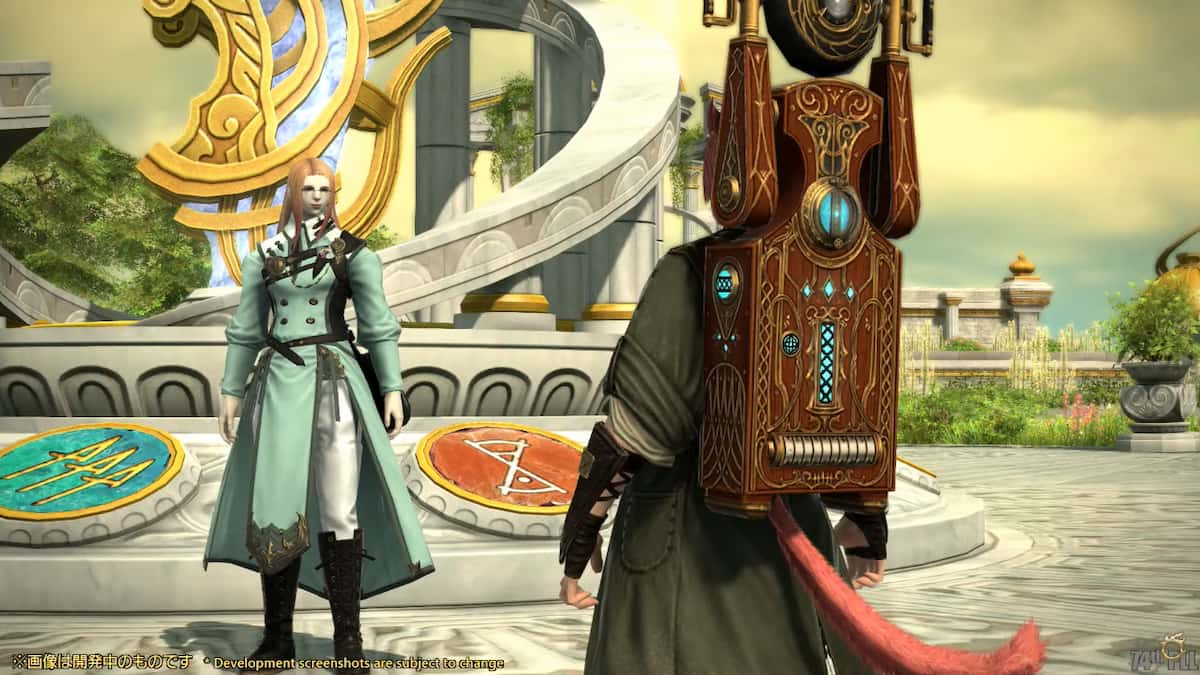 After discussing the upcoming content, Yoshida and Foxclon talked about a number of Job Adjustments for patch 6.3. These would apparently be focused on both PvP and PvE, with the idea of bringing some less-played jobs into rotation again for high-end content. They didn't add many details beyond this.
Related: FFXIV Housing Lottery schedule – Dates, deadlines, details
PvP Updates for FFXIV 6.3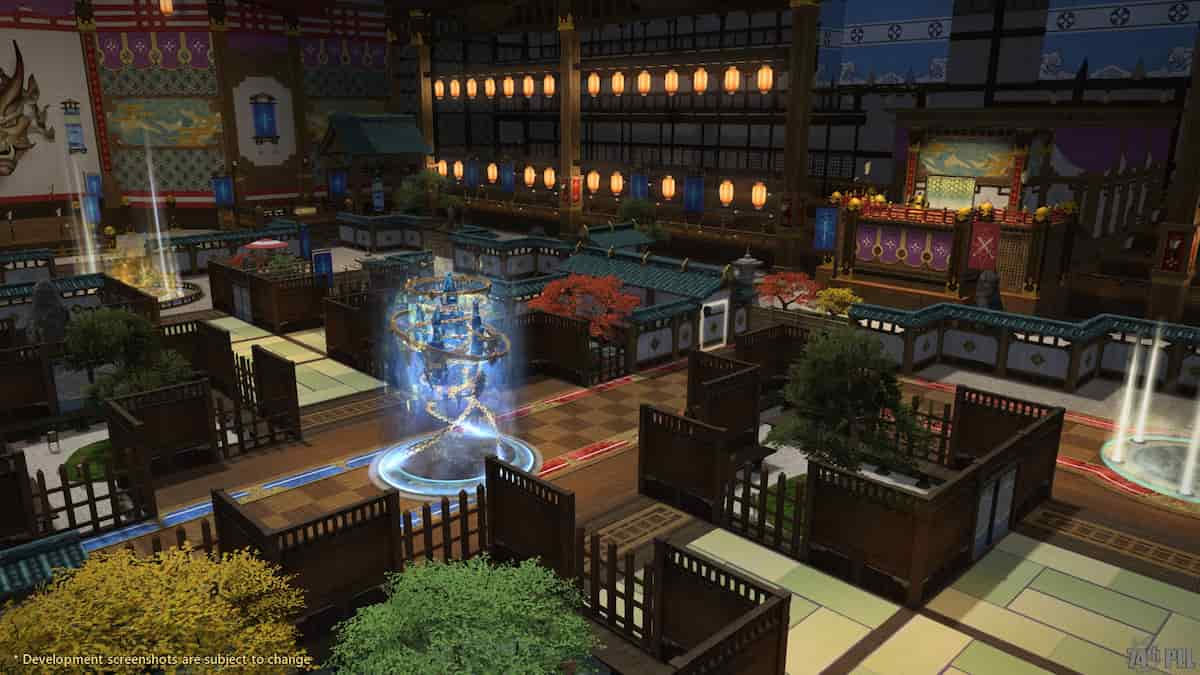 Several changes to PvP were teased for Final Fantasy XIV patch 6.3
Adjustments to PvP Actions
PvP Series Three begins
Season Five of Crystalline Conflict
A new Kugane-themed Crystalline Conflict Arena
Taking a break: Sanctuary's Heart: FINAL FANTASY XIV Chill Arrangement Album trailer
To take a break after a near hour of reveals, the LiveLetter dropped a trailer for the Sanctuary's Heart: FINAL FANTASY XIV Chill Arrangement Album, which had been released earlier in the day. The Live Letter directed players to the Square Enix Music YouTube, where some additional arrangements would be released later this month.
New FFXIV merch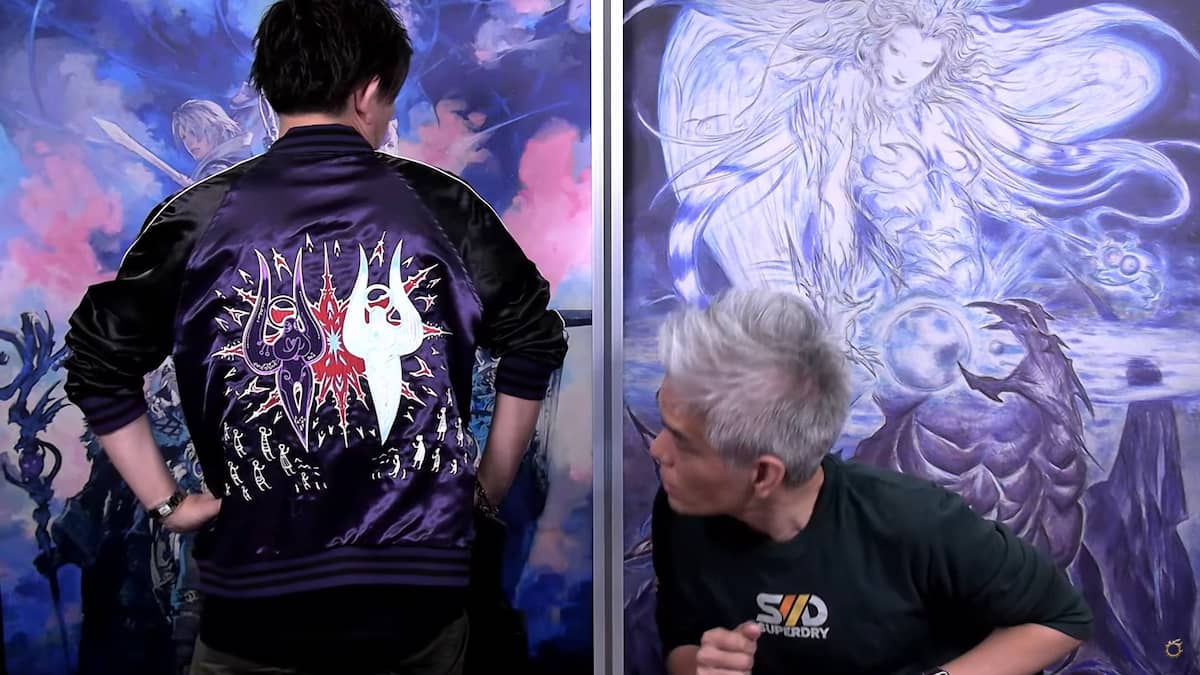 After the break, the Live Letter continued with Yoshida and Foxclon going into more detail about some of the upcoming features. But before that, Yoshida showed off one of the new potential Final Fantasy jackets, this time a Hydalyn and Zodiark-themed jacket. It was reversible, showing that it could tell the story of Zodiark's defeat by turning it inside out.
Crafting & Gathering Updates for FFXIV Patch 6.3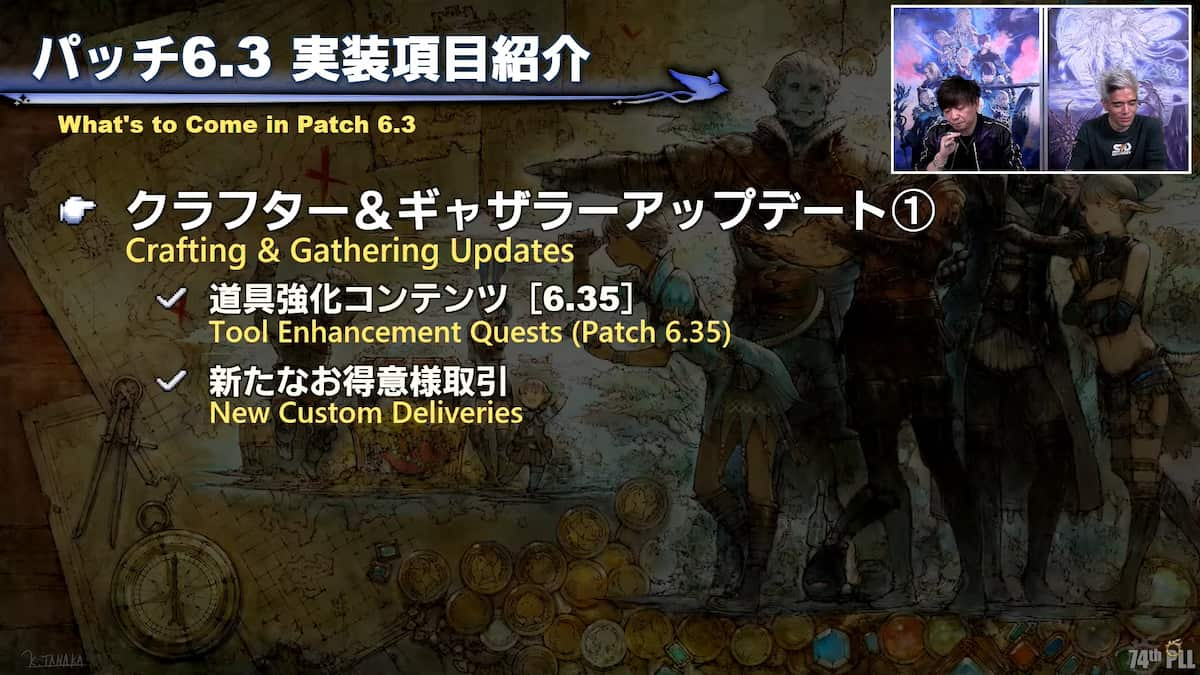 Next it was revealed there would be some Tool Enhancement Quests for patch 6.35. This would likely be similar to the relic tools from the Skysteel quests last expansion. It was seemingly based around The First, taking crafters and gatherers back to the setting of Shadowbringers to help them repair.
Crafting and Gathering Update

Tool Enhancement Quests (Patch 6.35)
New Custom Deliveries
New Minions/Mounts, related to Faerie quests from Shadowbringers
Collectability values will be displayed for reference when gathering collectable items
Primary fishing locations, preferred bait, and additional conditions will be added to the Fishing Guide
New spearfishing location added to Upper La Noscea (The first A Realm Reborn area to allow Diving)
Island Sanctuary Updates for FFXIV 6.3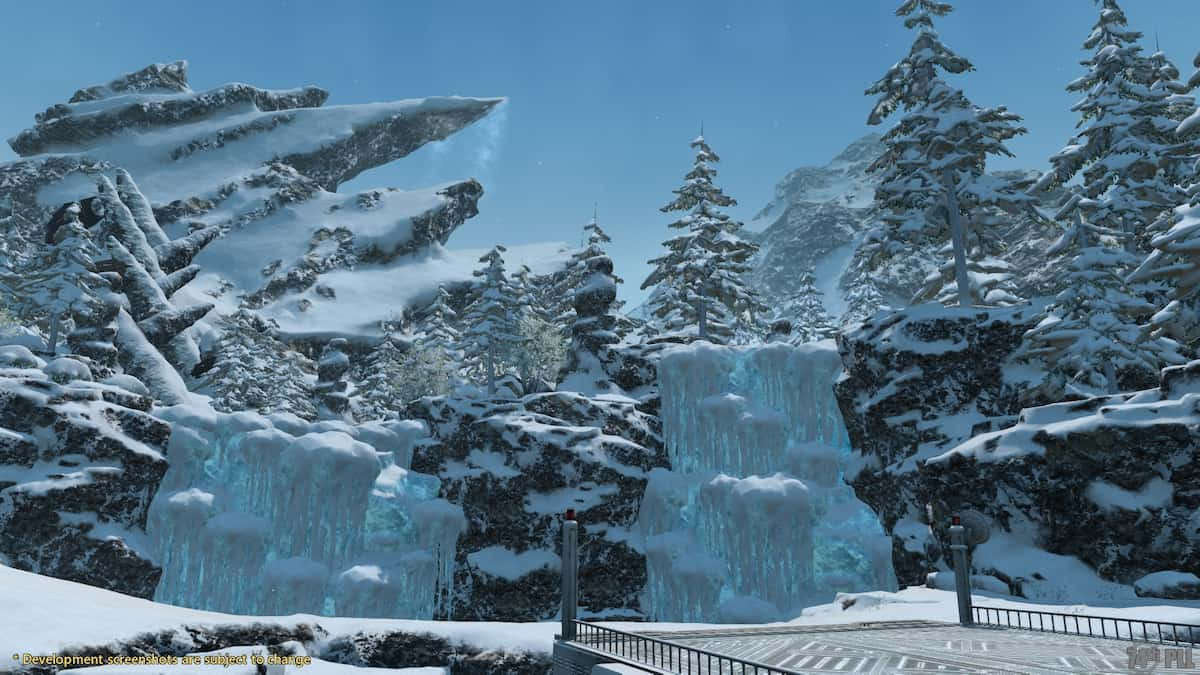 Proving the Island Sanctuary isn't a one-and-done piece of content, the area will receive new updates next patch.
Island Sanctuary Updates
New Ranks and visions
New item rewards
New materials, crops, animals, and islework handicrafts

Griffin animal
Tiger animal
Morbol-ling animal

New structures and projects
Improved Workshop
Option to collect all available yields/leavings at once
Animals under care will be eligible for release upon a new capture
Ability to change and save orchestrion settings
Island visitors will now hear the owners' orchestrion
Notifications when visitors arrive at your island
General Updates for Final Fantasy XIV patch 6.3
A huge number of small updates and general additions are planned according to the Live Letter. Some of these are Quality of Life changes, while others have huge implications for players.
Treasure Hunt Update

New dungeon for Treasure Hunts

The Shifting Gumnasion Agonon
Portal accessible via new Elpis-centric treasure map

Gold Saucer Update

New Course for Leap of Faith

Housing Update

Additional wards for all residential areas
6 regular wards + 6 subdivisions, a total of 1,800 new plots per world
For sale by lottery
Distribution of Free Company vs. Private Plot distribution will be announced later.

UI Improvements

Icons for Damage type will now display in Battle Log and Flying Text
 Remaining time on Buffs/Debuffs is now listed in the Party List

Miscellaneous Updates

New UI theme, UI Theme #3
Player portraits will now display when using the Duty Finder
More actions available for those using Fashion Accessories
Adding ability to dye and cast glamorous on retainer gear and equipment without removing it
Adding ability to cast glamorous on your own equipment directly from your retainer's inventory
Adding the ability to filter newly added items at the Sundry Splendors vendors
And that's a full breakdown of the Live Letter. Stay tuned to Pro Game Guides for more Final Fantasy XIV news, guides, and info, such as Final Fantasy XIV releases chill-out lofi album from series composer!