What's that? Playing a Ninja in Final Fantasy XIV isn't enough? It's feeling more like a "nonja," you say? Well, what if we were to tell you that some stylish new threads, inspired by beloved master ninja Naruto, might help? Thanks to other fabulous players, there are a plethora of looks out there. But in all of our searching, it was hard to top the following Naruto cosplays. Learn how to steal their look below.
How to look like Naruto in FFXIV
While the following outfits aren't exclusive to anyone but Rogues and Ninjas, those who want to take their character's cosplay to the next level will want a male Hyur. Zhuzh it up with some blonde hair and blue eyes to really sell it. Otherwise, anyone from a Lala to a Roe can enjoy adopting the look of the titular hero.
FFXIV Naruto Outfit 1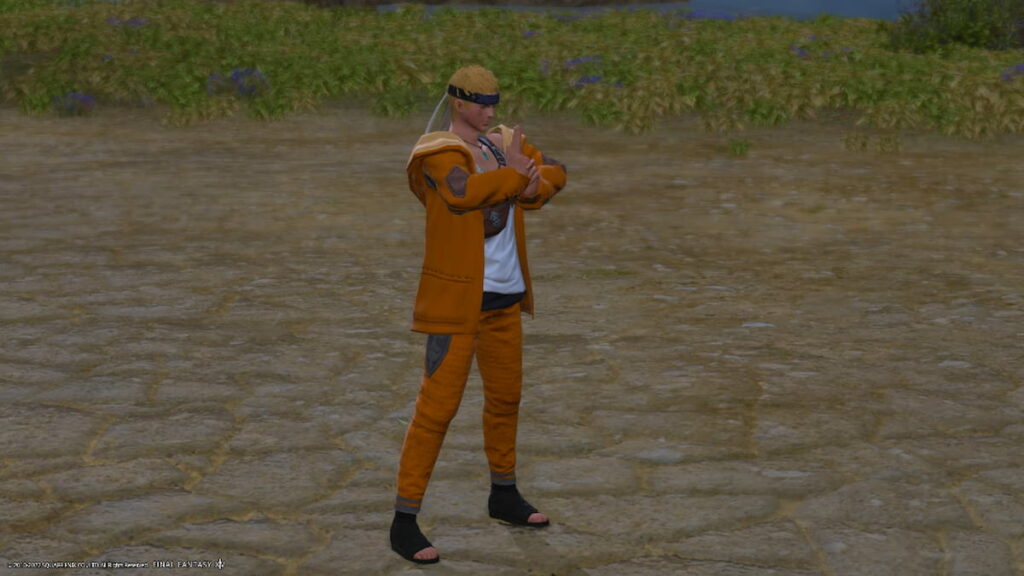 Helm: Ivalician Martialist's Hachimaki
Body: Casual Jacket (Pumpkin Orange)
Gloves: NA
Legs: Hempen Breeches (Pumpkin Orange)
Feet: Eastern Journey Shoes (Jet Black)
Weapon: Iron Daggers
Accessory: Wayfarer's Necklace
Related: How To Unlock Egi Summons Glamour in Final Fantasy XIV
FFXIV Naruto Outfit 2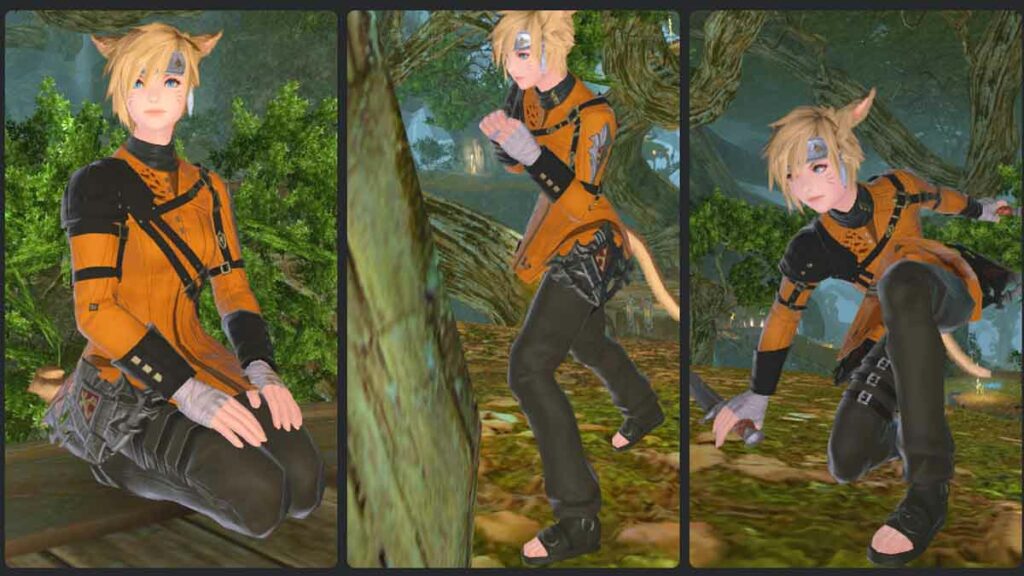 Helm: Resshi Hachigane (Metallic Silver)
Body: Augmented Shire Emissary's Jacket (Pumpkin Orange)
Gloves: Pagos Field Dressing (Snow White)
Legs: Leonhart Bottoms (Soot Black)
Feet: Exclusive Eastern Journey Shoes (Soot Black)
Weapon: Iron Daggers
For more Final Fantasy goodies, check out How to Undo Glamour in Final Fantasy XIV on Pro Game Guides.