In Final Fantasy XIV, Variant Dungeons are a new type of dungeon, first released in patch 6.25. These dungeons provide a more difficult challenge than conventional dungeons, as well as the chance to adventure with some of the NPCs you've encountered along your travels in FFXIV. Variant Dungeons have branching paths, so you may have a different experience each time you play it. Below we've put together a guide to Variant Dungeons, so you're ready for your adventures with this alternate dungeon type!
Unlocking Variant Dungeons in Final Fantasy XIV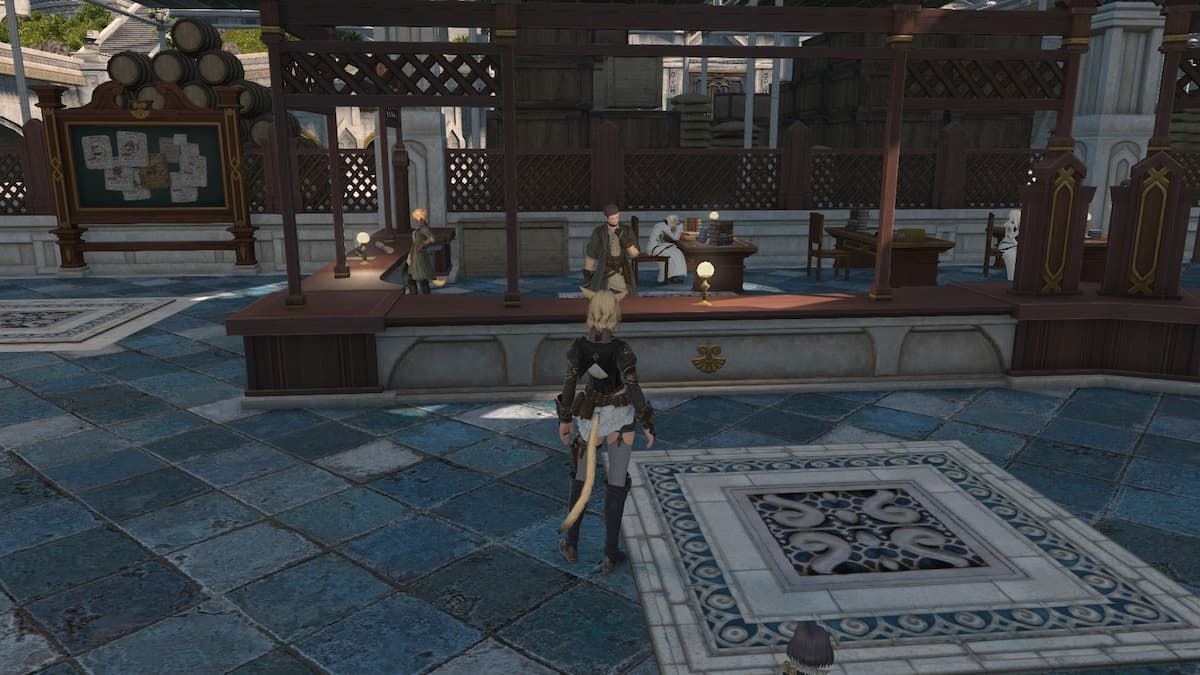 Variant Dungeons are unlocked by speaking to an NPC called Osmon, who can be found in Old Sharlyan, X: 12, Y: 13.4, on the Scholars Harbour. Once going through the cut scene and speaking with Shallow Moor, head to Ul'dah and continue the quest.
After speaking with Nanamo Ul Namo, teleport to Central Thanalan, and head towards the entrance to the Sil'Dih Excavation Site. After this, you'll have access to the first dungeon in the Variant Dungeon series, The Sil'dihn Subterrane.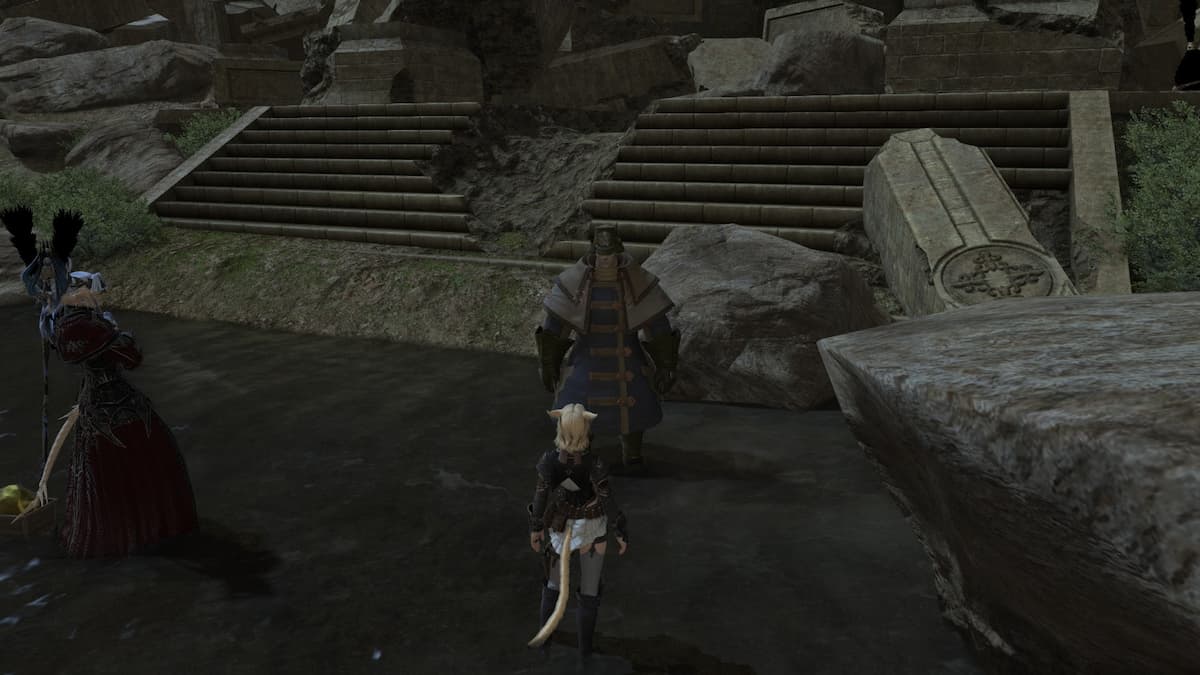 Running Variant Dungeons in FFXIV
Variant Dungeons are run from the V&C Dungeon Finder, listed under Duty in your Main Menu. Before registering, you can choose whether to run them with any number of players, from one to four. You can randomly matchmake with players for increased speed, team up with less in a party, or just go it solo.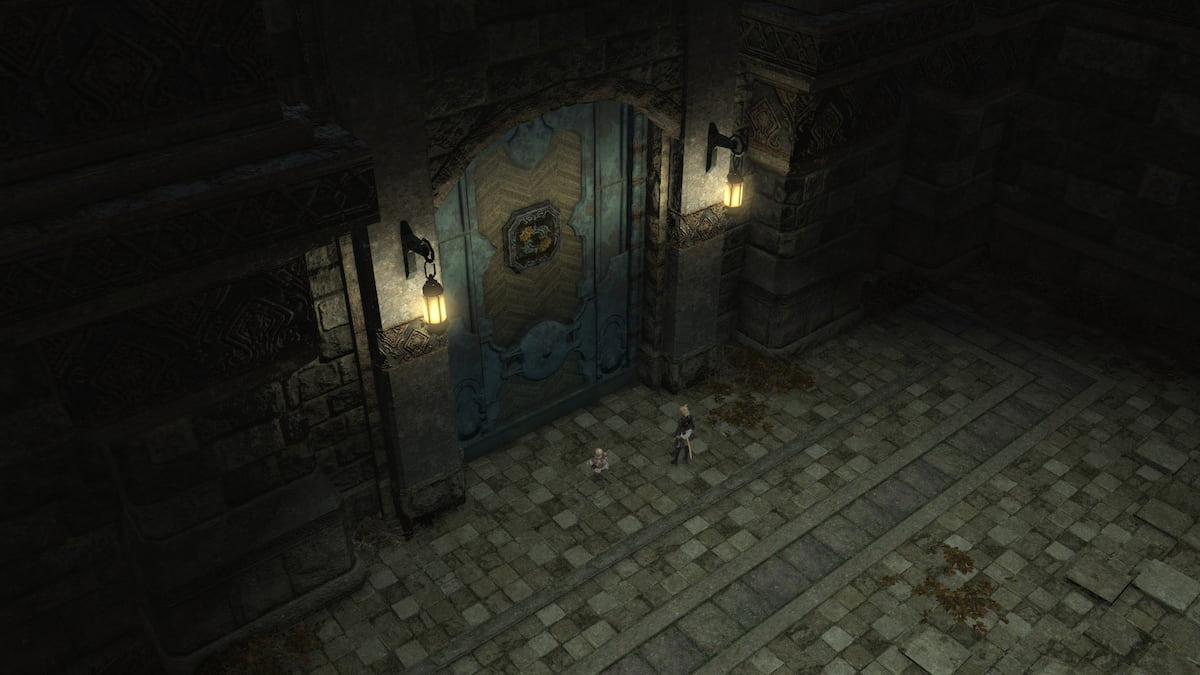 All the content in the Variant Dungeon can be completed solo, it just might take longer. The bosses can be defeated single-handedly. But for ease and speed, you can grab three fellow party members. However, there are a number of features that allow you to solo this content.
Variant Actions in FFXIV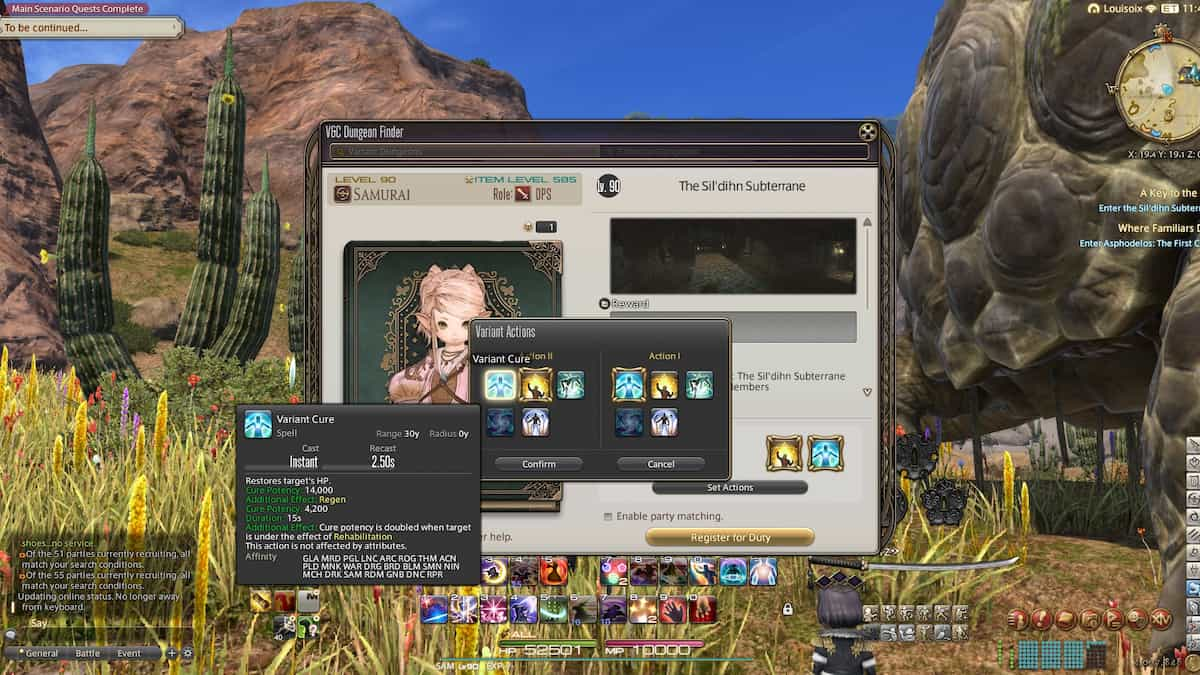 Variant Actions can be assigned before and during the Variant Dungeon. These will allow you to perform new actions that will help you during the dungeon, similar to the Bozja Southern Front. The effects are listed below
Variant Cure - 14,000 Potency Cure, 4,200 Potency Regen, Usable by all classes
Variant Ultimatum - Places you at the top of enemies' enmity list, stuns, and increases your enmity generation for 30 seconds. Like a very powerful Provoke. All classes
Variant Raise - A resurrection spell for all classes
Variant Rampart - Reduces Damage taken by 20% and creates a barrier around you that absorbs damage equivalent to a 21,000 shield. All classes
Variant Spirit Dart - A damage-over-time ability that damages all enemies in a 5 yalm radius. 2,040 potency, 30-second duration, only usable by Tanks and Healers
Completing Variant Dungeons in Final Fantasy XIV
Variant Dungeons will see you face a number of choices, such as directions and puzzles. Solving the puzzles in certain ways will open different doors and allow different results. In total, there are 12 different objectives and results. Each will unlock new information about the Sil'dihn Subterrane, which will be added to your Sil'dih Survey Record. Currently, the Sil'dihn Subterrane is the only Variant Dungeon.
Unlocking Criterion Dungeons in Final Fantasy XIV
Criterion Dungeons are harder versions of the normal Variant Dungeons. You'll face harder versions of the Variant Dungeon bosses and more of them in them. You'll also have harder puzzles and ones that will potentially affect how you progress. You need to complete these dungeons with a standard fixed part. You will retain Variant Actions in these dungeons.
There are also Savage versions of Criterion Dungeons, which have no revives, no Variant Actions, and can't be attempted in the Party Finder. All enemies will also have a unique buff that makes them harder to kill. It's the ultimate dungeon-crawling challenge!
For more Final Fantasy XIV news, guides, and info, check out Final Fantasy XIV patch 6.3 will add 1,800 new housing plots per world on Pro Game Guides.