In the Final Fantasy XIV patch 6.2, a new Trial was added, which saw the Warrior of Light take on Barbariccia, a brutal voidsent who seeks to destroy you. This trial, called Storm's Crown, is an eight-person Trial that requires a full party. Here's our guide for the Storm's Crown Normal.
Phase 1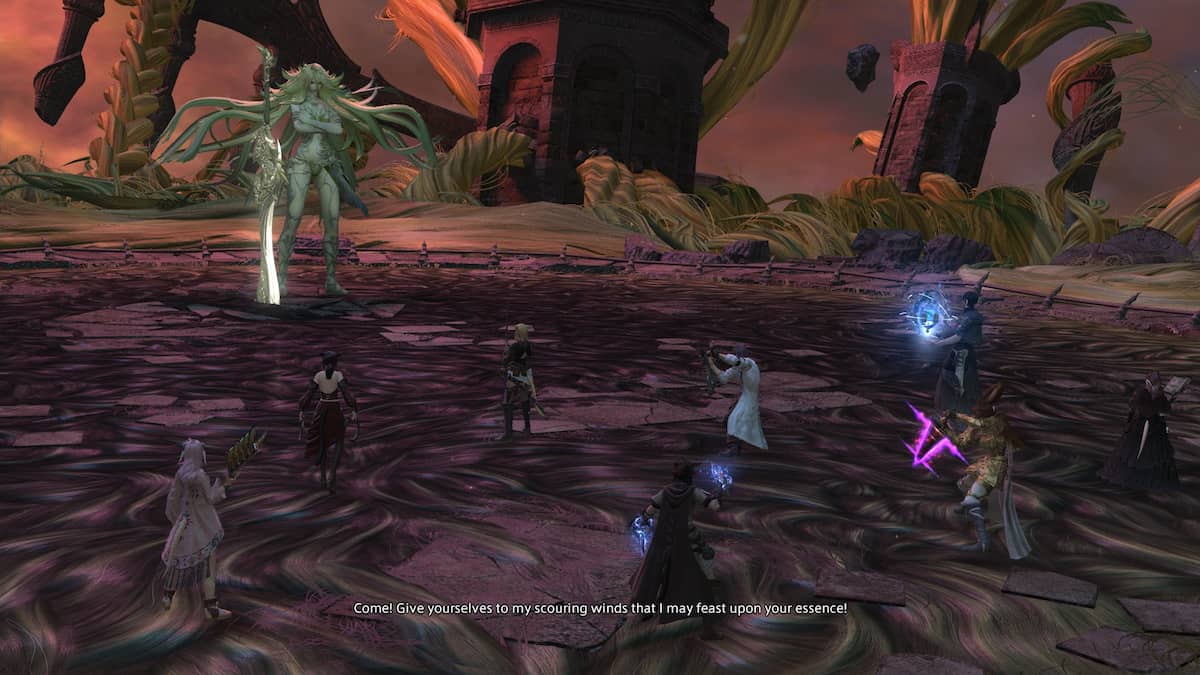 The fight starts with Barbariccia instantly casting Void Aero IV, a raid-wide that damages everyone. She'll cast Savage Barbery, which is either Line or a Donut Area of Effect (AoE) ability. Following this, she will tether to the blade and perform Hair Raid, turning towards the center of the arena and firing a wide conal AoE
Dodge this and watch out for Void Aero III, a tankbuster that both tanks need to take together. This will be followed up by a repeat Savage Barbery and another Hair Raid, followed by a full raid-wide damage again.
Barbariccia will then return to the center of the arena and cast Teasing Tangles, spawning four large AoEs at the cardinals of the arena. Following this, two players will tether to the hair in the center of each AoE and be pulled into them and inflicted with Tangled. This will slow them but not cause damage. Additionally, If players move too far away, they are pulled back in and dealt damage. The boss will then cast Secret Breeze, several cone AoEs that need to be dodged.
Next, there's a stack, and then the phase will repeat until the bosses' health falls to 70% health, at which point there'll be a transition, and Phase 2 will begin.
Related: FFXIV Culinarian Class Quest Guide
Phase 2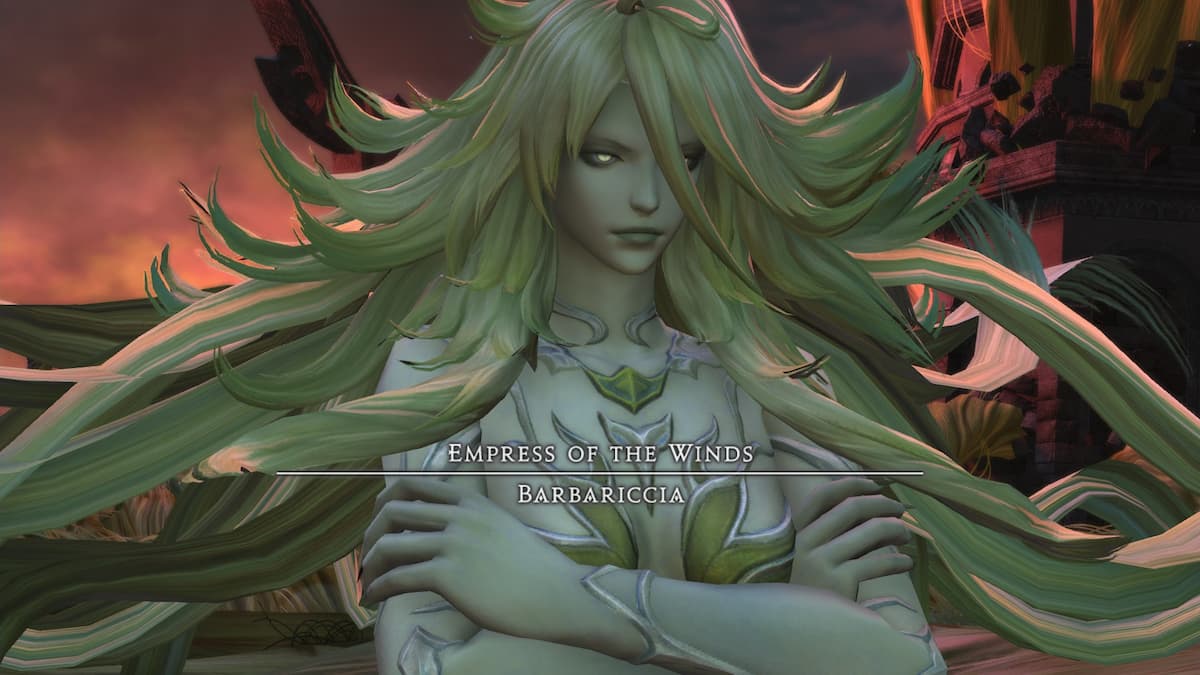 After buffing up, Barbariccia will begin a relentless attack. This starts with a huge AoE called Catabasis and immediately starts firing straight-line AoEs. This will cause clones to spawn, and players must dodge their charges. Next, another AoE will hit with curved lines, concluding with a stack marker that drops a boulder.
After the stack, both tanks will be hit with a large tank buster, and they'll need to separate to not double stack the busters. They'll need a lot of healing and mitigation to survive this. And thanks must move away from the party.
While this is happening, the boss will cast Tousle, causing more AoE's to spawn from the center of the arena. Following this, players will have to spread to avoid the Hair Spray AoE before hitting a Knuckle Drum, which will cause yet more AoE.
In the final sequence, the boss will use Teasing Tangles, tethering players to AoEs, then using Tornado Charge. Players will need to move to the edge of their AoE without leaving it while not being knocked back into the arena's edge. This will be followed by another Knuckle Drum, another Tousle, and cast a new ability called Tornado Chain. Move to the inner edge of the AoE and find the safe zone. Barbariccia will then repeat her attacks until defeated.
For more Final Fantasy XIV news, guides, and info, check out Final Fantasy XIV wins Best Game Community at Golden Joystick Awards on Pro Game Guides.