One of the most frustrating errors in Final Fantasy XIV can be the dreaded "unable to perform version check" error which occurs just after you load the launcher for the game and click Play. Luckily, a few fixes solve this issue, usually caused when a new update is added to the game.
Reload your FFXIV launcher
The first is to reload the launcher. In the vast majority of cases, this issue occurs while downloading new data. You'll receive this error if a download is interrupted or not completed. Reloading the launcher solves this.
Related: What causes error 4004, 5003, and 5006 in Final Fantasy XIV Endwalker?
Verify the integrity of the game files
If reloading your launcher doesn't solve the issue, the next step is to verify and repair your installation. To do this in Steam, right-click the game in your Library and navigate to Properties. Select Local Files, and then Verify the integrity of game files. Once this process is complete, reload your game and the error should be gone.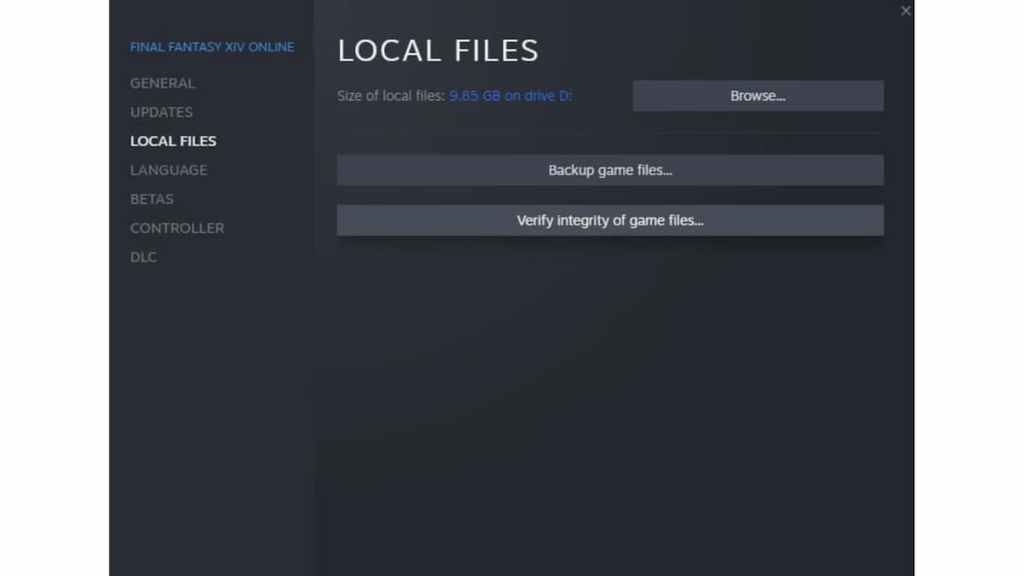 Restore your Game Data within the Final Fantasy Launcher
If you're not a Steam user, the next step is within the launcher itself. Click on the cog symbol in the top right corner of the launcher, which will have hover-over text reading Config. At the bottom, you'll see two options, Reset System Settings and Restore Game Data. First, attempt to Reset System Settings and test to see if the error still happens. If it does, attempt to Restore Game Data.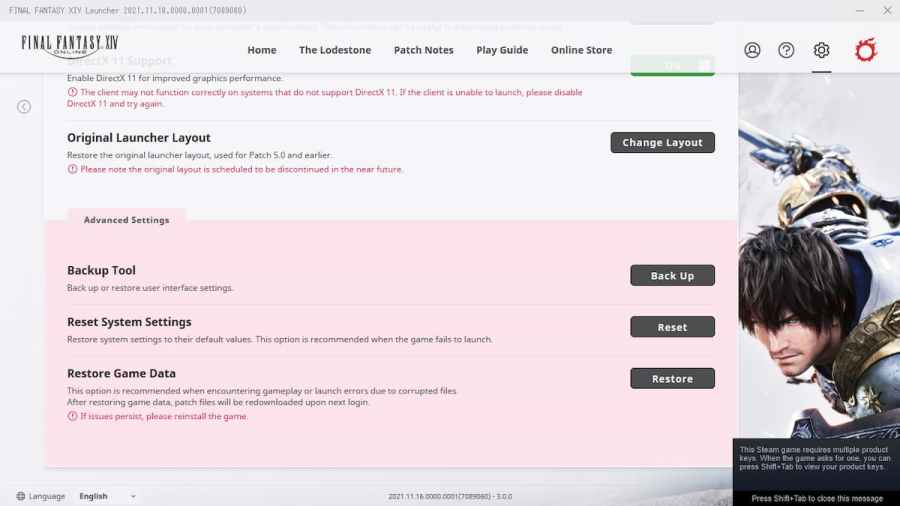 Reinstall the game
If the error persists, it's time to fully reinstall the game. Before you do so, you should backup your User files, which will contain your character's User Interface and Options details. Reinstallation will not affect your in-game data (this is stored remotely), but you will lose various preferences and options. This should, in most cases, solve the version check error.
Need help on other Final Fantasy XIV issues? Check out What causes error 2002 in Final Fantasy XIV Endwalker? On Pro Game Guides.