One of the most important materials in Final Fantasy XIV 6.3 patch and beyond is Paldao Lumber. This crafting material appears in dozens of recipes, including the Item Level 620 Indagator's gear. Here's how to get Paldao Lumber in FFXIV.
Gathering Paldao Logs in FFXIV
Paldao Lumber is partially constructed from Paldao Logs, which are difficult to obtain gathering material. First, to be able to harvest Paldao Logs, you need to have unlocked the Tome of Geological Folklore - The World Unsundered. These can be obtained by trading 15 Regional Folklore Trader's Token C to the Splendors Vender in Radz-at-Han (X: 11.4, Y: 9.1). This will unlock your ability to see Paldao Logs.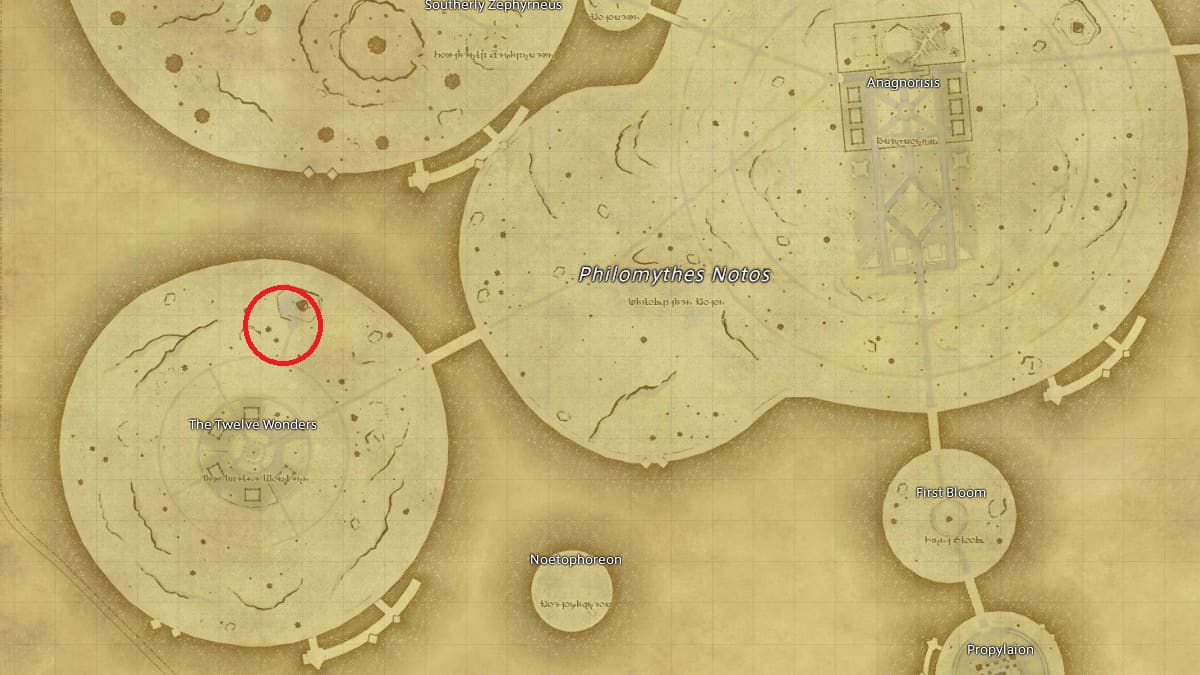 The Paldao Log gathering node appears in Elpis, at X: 10, Y: 30. Paldao Logs gathering node only spawns at 2:00 am. and 2:00 pm Eorzea Time (ET). Each hour in Eorzean Time is one minute, so an Eorzean "Day" is roughly an hour. The Paldao Logs node will stay visible for two in-game hours (two minutes). You'll need at least 3,600 Perception to attempt gathering Paldao Logs, otherwise, the attempt will fail automatically. Paldao Logs are also tradable and marketable, so they will be available on the Market Board.
Related: How to unlock the Wind-up Halone minion in Final Fantasy XIV
Crafting Paldao Lumber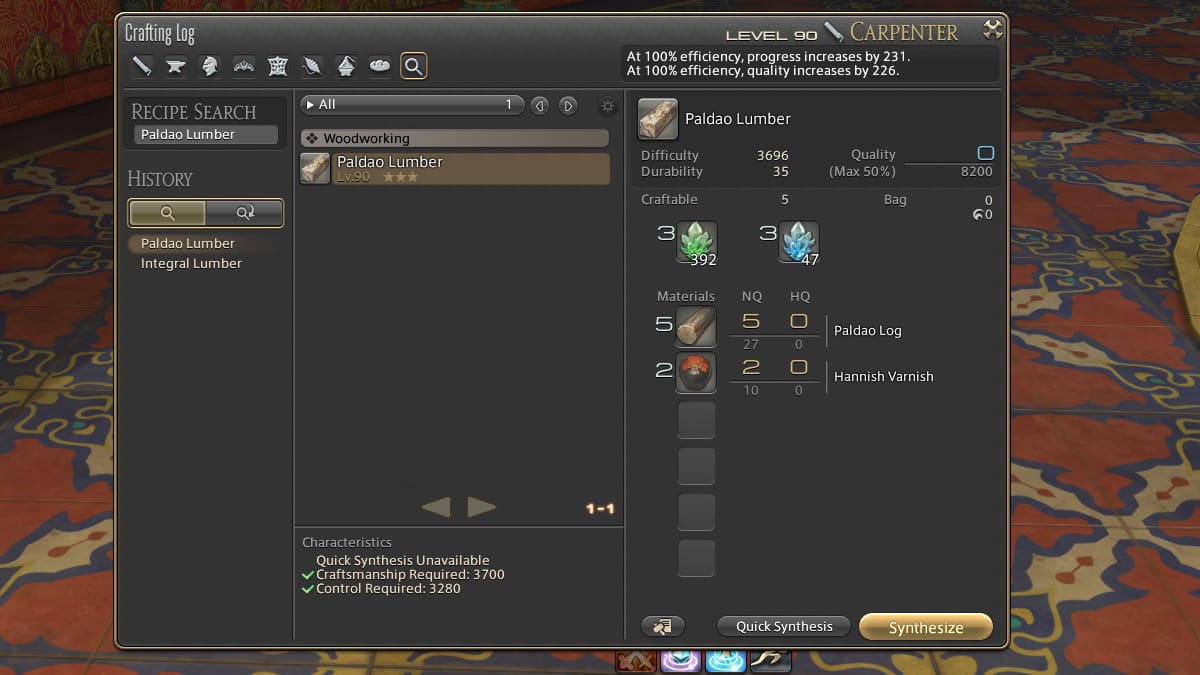 Paldao Lumber can be crafted using five Paldao Logs and two Hannish Varnish. Hannish Varnish is a material purchased from the NPC Cihanti <Tomestone Exchange> at Radz-at-Han (X: 10.8, Y: 10.3). It's listed under the menu Allagan Tomestones of Astronomy (Other) list and costs 80 Tomestones of Astronomy.
Paldao Lumber is a level 90 Master Carpenter X Woodworking recipe and requires 3700 Craftmanship and 3280 Control. This means you'll likely need a minimum of the Item level 590 crafting gear, fully slotted with Materia, to construct it. You'll also need to have unlocked the Master Carpenter X recipes.
For more Final Fantasy XIV news, guides, and info, check out How to unlock the Pinky mount in Final Fantasy XIV on Pro Game Guides.