Ever since Summoners were given the ability to glamour their Egi, Scholars have been feeling left out. But with Final Fantasy XIV Patch 6.4, Square Enix added the ability to change the appearance of your Faerie using Faerie Glamour.
How to Glamour your Faerie in Final Fantasy XIV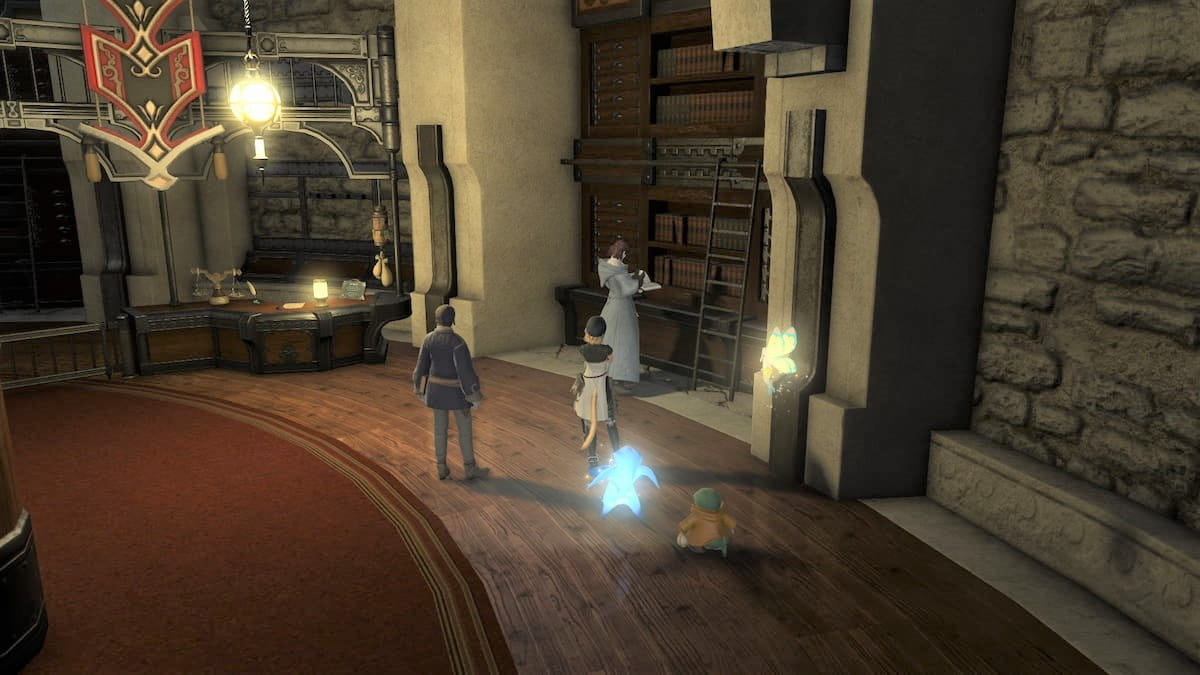 First step is to make sure you're at least a level 30 Scholar. You can achieve these by leveling up your Arcanist to level 30, and then unlocking the Scholar job. Next head to Thubyrgeim, the Arcanist trainer in Limsa Lominsa. She's located at X: 4.6, Y: 11.4. Accept the quest A Faerie Tale Come True. Complete the quest and you can now glamour both your Egi for Summoner and Faerie for Scholar using the /petglamour command.
Related: How to unlock the Lynx of Fallen Shadow Mount in FFXIV Patch 6.4
Using the /petglamour command in FFXIV
To use the /petglamour command, simply type it into your chat box, and add the appropriate modifiers. For example, to change your Eos (basic Faerie) into a Ruby Carbuncle, use the command: /petglamour "eos" "ruby carbuncle" and press Enter.
You'll need to keep the quotation marks to make it work. Below we've listed all the possible modifiers. Enjoy changing up your Faerie's appearance!
Summon Name modifiers
Carbuncle
Garuda-Egi
Titan-Egi
Ifrit-Egi
Eos
Glamour Name modifers
Carbuncle
Emerald Carbuncle
Topaz Carbuncle
Ruby Carbuncle
Garuda-Egi
Titan-Egi
Ifrit-Egi
Selene
For more Final Fantasy XIV news, guides, and more, check out How to unlock the new Ocean Fishing routes in FFXIV Patch 6.4 on Pro Game Guides.