Ocean Fishing has long been a sort of semi-secret hack to leveling up your Fisher job super quick, and experiencing some of the most chill and relaxing content in Final Fantasy XIV. So it's fantastic news that FFXIV Patch 6.4 has added some new Ocean Fishing routes, taking you on a cruise round the shores of Kugane and the Ruby Sea. Here's how to unlock and go cruising yourself.
Unlocking the new Ocean Fishing routes in Final Fantasy XIV Patch 6.4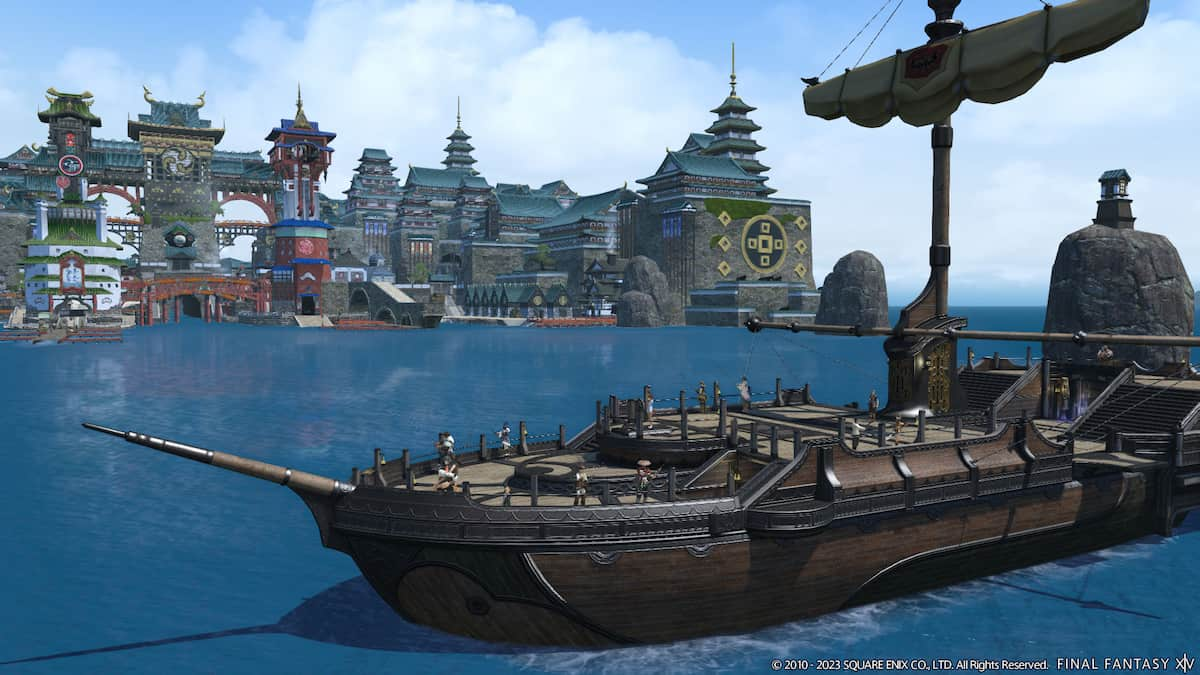 There's no new quests to unlock the new Ocean Fishing routes. Just make sure you've already unlocked the Fisher job by picking up the quest called "Way of the Fisher" on Limsa Lominsa's Lower Decks (X: 7, Y: 14). Then head to Dryskthota on at X: 3, Y: 12 on the docks to register for Ocean Fishing.
Related: How to unlock the Lynx of the Fallen Shadow in FFXIV
How to unlock the Kugane and Ruby Sea Ocean Fishing Routes in FFXIV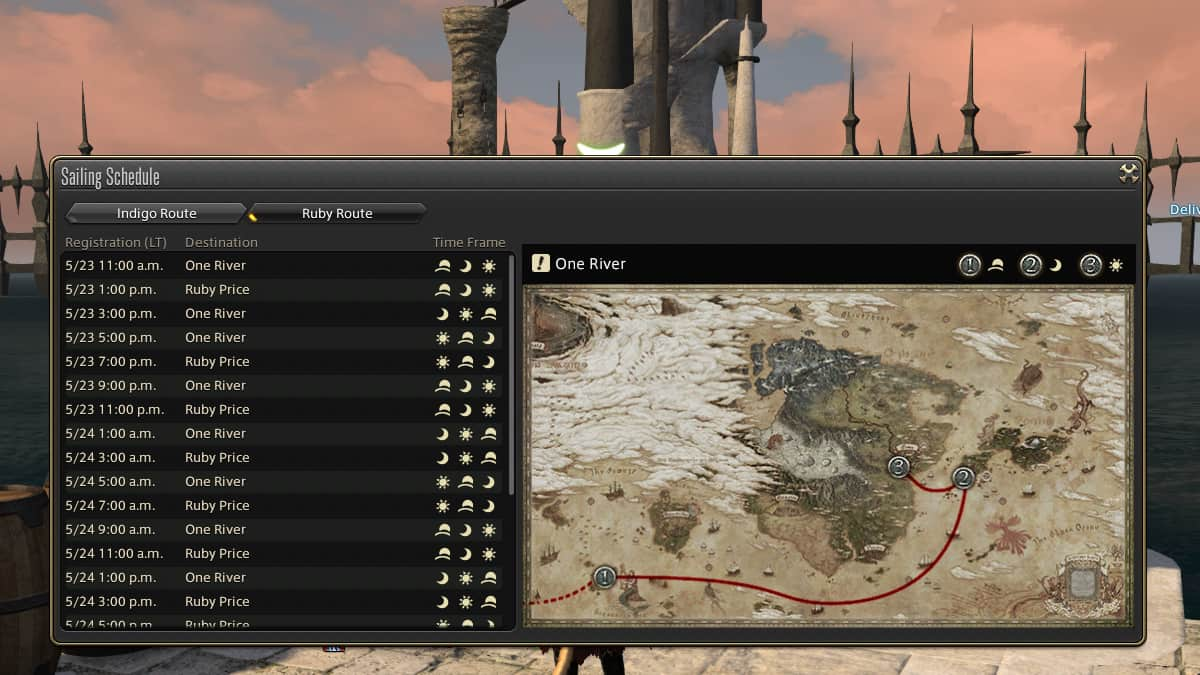 What separates the new Ocean Fishing routes from the old is the Route name. The old Route was called the Indigo Route, and had you fish in familiar locations like the Rhotano Sea, Rothlyt Sound, and more.
The new Route is called the Ruby Route. You'll need to make sure you register for the Ruby Route when you register for the fishing expedition. This will give you access to the new locations, the Ruby Price and the One River. If you look on a map it's a huge journey, so get ready for your incredible fishing trip!
Keep your eyes peeled on Pro Game Guides for more Final Fantasy XIV news, guides and more, like How to unlock the FFXIV Weapon Enhancement Quests – Manderville Weapons 6.35.