Ocean Fishing is a Fisher-exclusive piece of content in Final Fantasy XIV that allows a part of Fishers to set sail in a time-limited event that sees them attempt to fish up some of the rarest fish in all of Eorzea. Running on a two-hour schedule, each Ocean Fishing Trip will send you to a different route, with each location requiring different bait. Here's a full guide to the different Ocean Fishing locations and the bait they require.
Rhotano Sea Bait
For the Rhotano Sea, start with Krill, but switch to Plump Worms for Spectral fish, such as the Megalodon and the Discus. There's no special bait or strange fish for you to catch on this route. You can sometimes switch into your Pump Worms before Spectral Current for a small chance of rare two !! fish.
Related: All new Housing items added to Final Fantasy XIV in Patch 6.2
Northern Straight of Merlthor
This one is a bit more complex. If you're starting at the Southern Straight of Merlthor, start with Krill, and stay on it for the whole time. In Galadion Bay, you'll want to switch to Plump Worms for the Spectral Current or Glowworms for the Sothis. Otherwise, stick to Krill. For the Northern Straight of Merlthor location, you'll need Ragworms the whole time.
Bloodbrine Sea Bait
Ragworms are your default here on all locations, except the Blood Brine Sea location proper. Their either switch to Krill for Spectral Current or Pill Bugs if not.
Rothlyt Sound Bait
Another confusing one. In The Cieldalaes, you'll need Ragworm. In the Rhotano Sea, switch to Plump Worms, regardless of whether there's a Current or now. And in the Rothlyt Sound proper, hit up the Ragworm if there's no Spectral Current, or keep with the Plump Worm, if the Spectral Current starts.
Where to get the bait?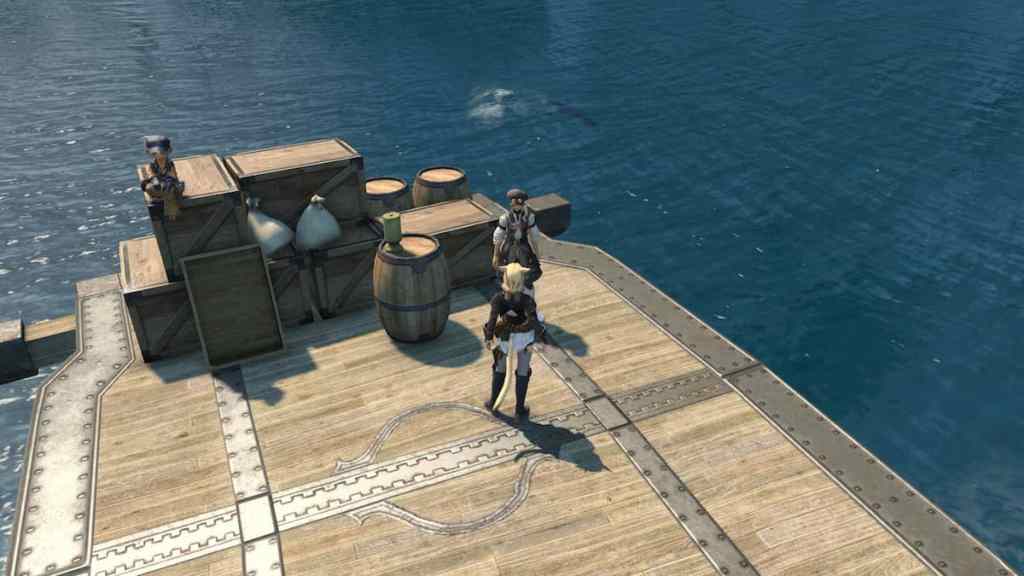 All the bait listed is available from the Merchant & Mender located at X: 3.2, Y: 12.2 in Limsa Lominsa Lower decks. This is conveniently right by the starting point for Ocean Fishing.
Overall, this seems like a lot of info. But mainly, you just need to keep your Ragworms, Plump Worms, Krill, and Pill Bugs to hand. If you're on a tight budget, you can drop the Pill Bugs as they're rarely used. Enjoy your Ocean Fishing trip.
For more Final Fantasy XIV news, guides, and info, check out How to get the Starlight Steed Mount in Final Fantasy XIV on Pro Game Guides.