The Moonfire Faire is one of the annual events in Final Fantasy XIV that adds new items, celebrates the summer months, and generally gets people in the beach spirit. For 2022, the event returns once again. And we've got all the current details on the Final Fantasy XIV Moonfire Faire 2022, including the date, info, rewards, and more!
FFXIV Moonfire Faire 2022 date
The Moonfire Faire 2022 will start on August 10, 2022. It will conclude on August 26, 2022. This puts it in line with previous events, which generally run from the second week of August.
Final Fantasy XIV Moonfire Faire 2022 rewards
In April 2022, details of the Moonfire Faire rewards were leaked online. Final Fantasy XIV content creator LuLu released pictures of the new swimsuit gear along with the news that Lyse's hairstyle would be made available for Viera (Viera currently has very limited hairstyles).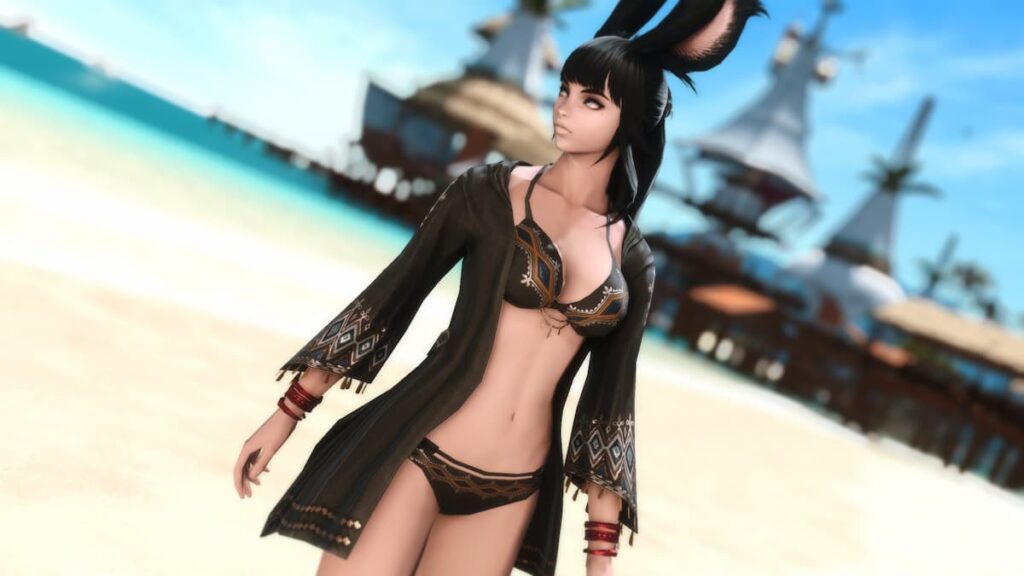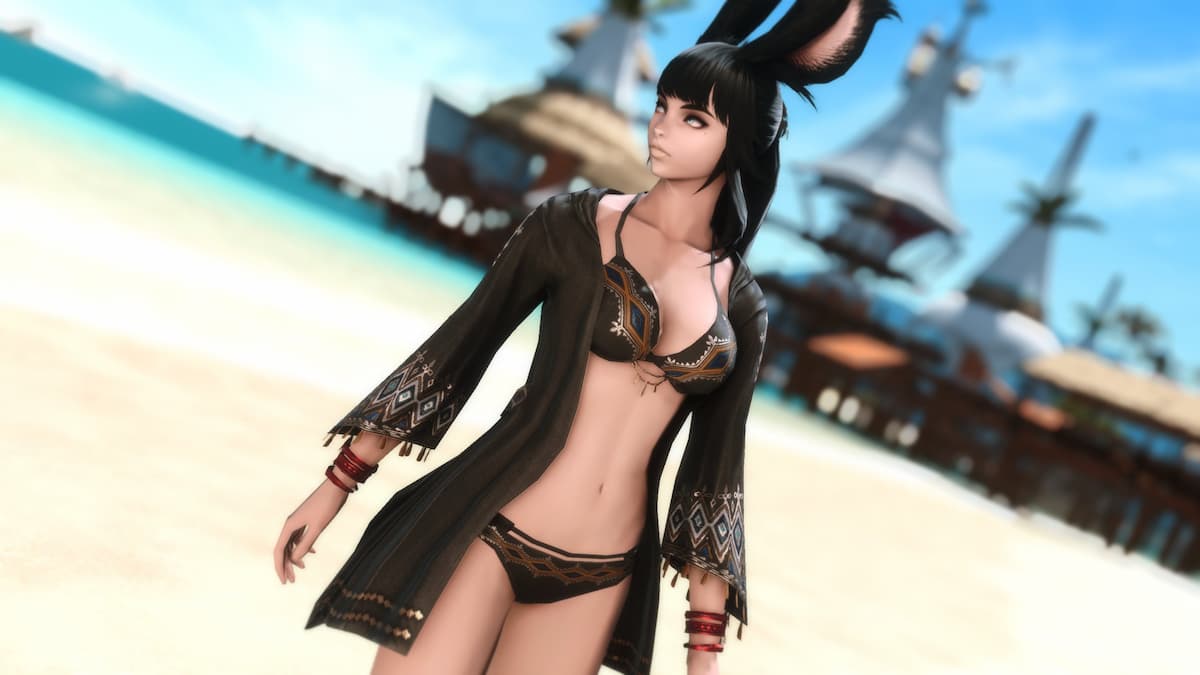 The rewards are as expected: a set of swim and beachwear for players' Warriors of Light to style and enjoy. The full set appears to contain Chest Pieces, Legs, and Feet slot items.
Related: All changes to Allagan Tomestones coming in Final Fantasy XIV patch 6.2
Additionally, a brand new housing item, the Summer Bonfire, will be added. This untradeable and unique item will only be available from this event.
FFXIV Moonfire Faire 2022 additional info
The Moonfire Faire 2022 will also feature a questline and a few returning familiar faces, as usual. To start the Moonfire Faire 2022 quest, head to the Aftcastle in Limsa Lominsa and talk to Mayaru Moyaru (X: 11.5, Y: 13.8).
The Moonfire Faire is also traditionally a shorter or combined event because it coincides with The Rising, another event usually scheduled for Late August or early September.
As a result, the Moonfire Faire 2022 will very likely intersect or overrun the release of patch 6.2. There's also a chance the Moonfire Faire or The Rising will release the day after patch 6.2. Square Enix has done this in the past, where they unveil an event the day after the patch release. This has become more common in recent patches, so it could well happen again!
Looking for more Final Fantasy XIV news, information, and guides? Check out Best ways to get Potash in Final Fantasy XIV on Pro Game Guides.