In Patch 6.4, a host of new features were added to FInal Fantasy XIV's Island Sanctuary, including new ranks, new items, the ability to place down furnishings, and more! But how do you unlock all these features? We've detailed the steps below.
Unlocking new Island Sanctuary content in Final Fantasy XIV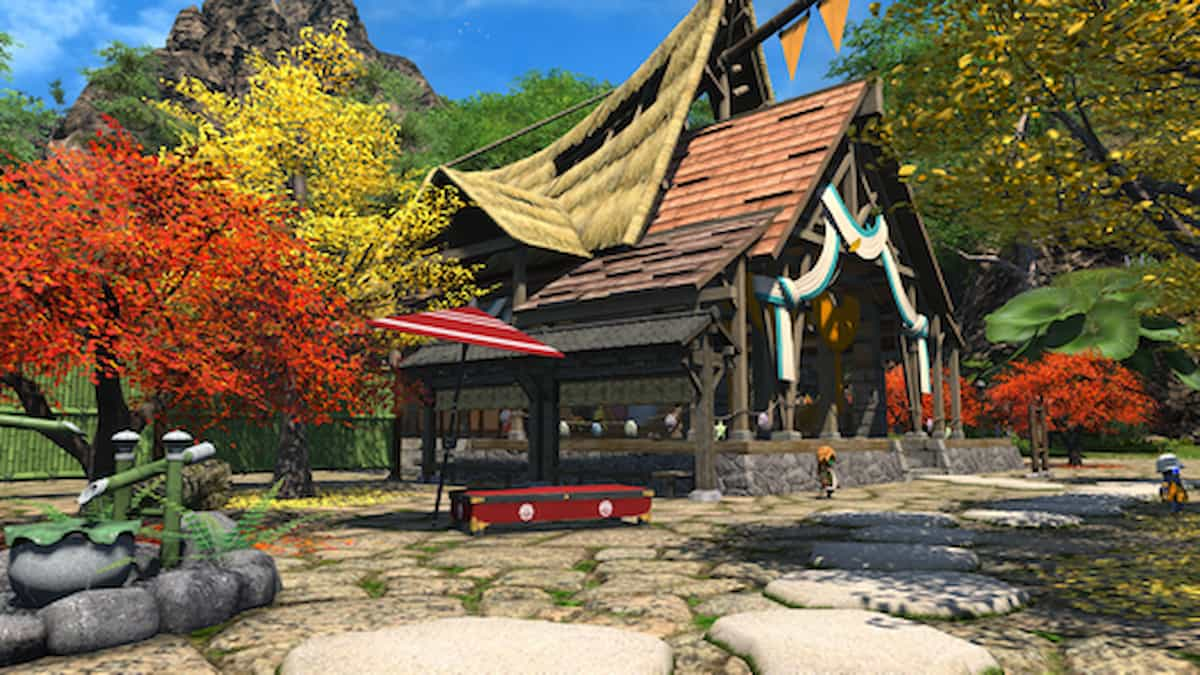 Over two dozen new features were added in the new Island Sanctuary update. Some of these are automatically unlocked, and others will need to have your Island Sanctuary rank increased to access. Below, we've listed all the changes:
The maximum sanctuary rank has been raised to 16
New visions have been added
New items have been added that are offered by the horrendous hoarder NPC in exchange for islander's and seafarer's cowries
A new gathering area has been added to the wilds
This area can be unlocked by making sufficient progress enhancing your island
New gathering points have been added

New gatherable materials have been added
New construction plots are available in the hideaway
New plots can be unlocked by progressing in the enhancement of your island sanctuary
New facilities have been added
New sanctuary crafting recipes have been added
New produce has been added
New animals have been added
New materials can now be acquired from foraging expeditions
A new area has been added for foraging expeditions
New isleworks handicrafts have been added
The maximum number of minions that can be simultaneously released has been increased from 40 to 50
This increase requires sufficient progress enhancing your island

The furnishing glamours feature has been implemented
Anything that's a new area or new gathering point will need some of the new tools, such as the Steel Hammer, which is unlocked at Sanctuary Rank 13.
Related: This QoL change in FFXIV Patch 6.4 has made our lives so much easier
FFXIV Island Sanctuary new ranks
There are four new Island Sanctuary Ranks, and below we've listed the unlock threshold in experience and the new features unlocked by them:
| Island Rank (experience needed) | Tool unlocked | Gathering Resources unlocked | Renovations | Building material unlocks | Island expansions unlocked |
| --- | --- | --- | --- | --- | --- |
| 13(44000) | Steel Hammer | Shale, Spectrine, Marble, Mythril Ore | Cabin IV, Granary IV | | |
| 14(45500) | | | Workshop IV | Runner Beans, Beet, Eggplant and Zucchini Seeds available. | |
| 15(47500) | | | Landmark V | | Pathfinder VI |
| 16(65000) | | | | | |
Island Sanctuary Furnishing Placement
Perhaps the biggest and most exciting new addition to the Island Sanctuary is the ability to place furnishing items around your Island Sanctuary. For years, there have been many players without player housing who've not had a way to use many of the furnishing items they've gathered playing. Now there's a more accessible way than even an apartment.
You can place furnishing using the Manage Furnishings icon on the Islekeep's Index menu. There doesn't appear to be a prerequisite for this, but lower levels of Island Sanctuary might not have this functionality.
Finally, this system seems to function like a glamour rather than physical placement, meaning you can effectively replicate the same item over and over rather than having multiples of rare or expensive furnishing. This is overall a great addition to this unique FFXIV feature!
For more Final Fantasy XIV news, guides, and more, check out Tataru's Grand Endeavor Patch 6.4 – How to unlock in FFXIV on Pro Game Guides.