The Island Sanctuary is one of the most anticipated features to be added to Final Fantasy XIV. Giving players access to a little slice of paradise with an island farming experience, the Island Sanctuary is peaceful and relaxing. But how do you travel there without an Aetheryte?
Travelling to the Island Sanctuary in FFXIV
Once you've unlocked the Island Sanctuary post patch 6.2 release, you can travel there anytime, even without using an Aetheryte. To do this, head to Lower La Noscea, and look for the NPC Baldin. They're located at coordinates X: 24.9, Y: 34.8.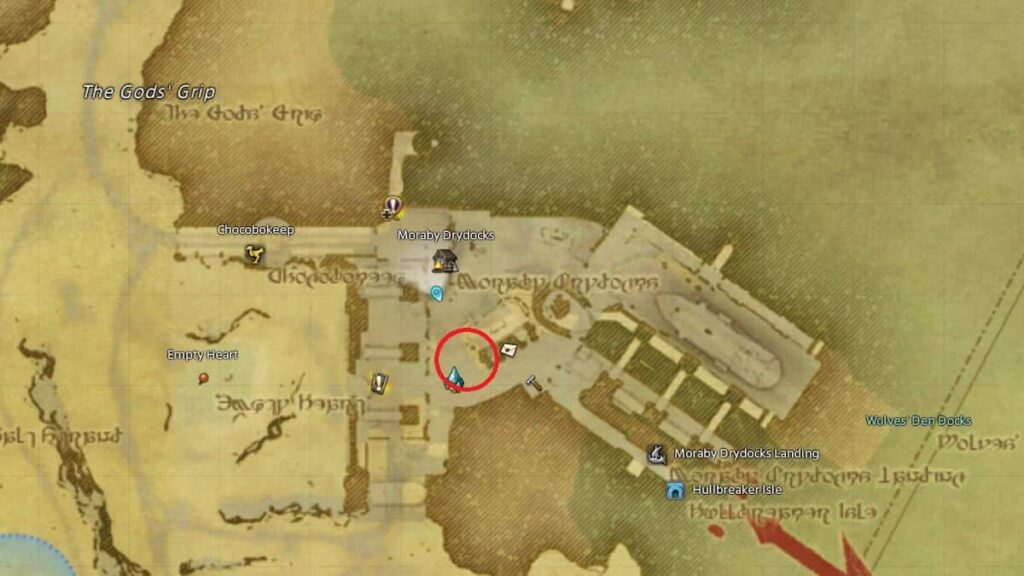 You can also speak to Baldin to travel to other players' Island Sanctuaries by navigating through his menu options. Baldin is your hook-up for getting a ferry ride to the Island Sanctuary. This is great if you're running low on Gil and can't travel directly to the Island Sanctuary using an Aetheryte.
Related: An FFXIV wedding was used as a plot point in a Chinese drama show
How to visit a friend's Island Sanctuary in Final Fantasy XIV
It is also possible to visit other players' islands, depending on if they're members of your Free Company, friends list, or Linkshell. Each island has room for up to 16 players to explore simultaneously. Speak with Baldin to visit other players' Island Sanctuaries.
You also don't need to have unlocked your Island Sanctuary to visit others. You only need to have completed the quest "The Ultimate Weapon," the final Main Story Quest of A Realm Reborn (FFXIV 2.0).
For more Final Fantasy XIV guides and info, check out How to unlock the Pandaemonium: Abyssos Raids in Final Fantasy XIV on Pro Game Guides.