The Pixie's Beast Tribe quests are a major part of the Shadowbringer's expansion in Final Fantasy XIV. These daily quests offer meaty chunks of Experience (XP) and access to a variety of vendor items. Keep reading to start your own journey amongst these mischievous creatures.
How to Unlock the Pixie Beast Tribe Quests in Final Fantasy XIV
First, you'll need to have progressed past the quest The Wheel Turns. After this is completed, go find the Pink Pixie located in the Crystarium (x13.1, y15.3). Accept the side quest Manic Pixie Dream Realm. Finishing this quest will unlock the daily beast tribe quests as well as the vendor in Il Mheg (x12.4, y32.9). You can accept up to three of these per day from Uin Nee.
Note: These quests will sync to your current level from 70-80 and must be completed by the class that accepts them.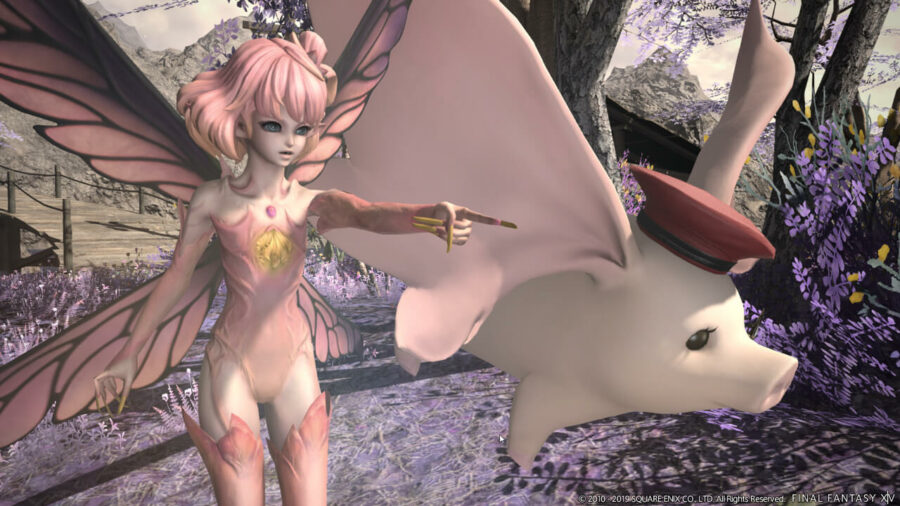 Related: How to unlock the Hildibrand Quests in Final Fantasy XIV
Completing daily quests will also increase your reputation level. As this goes up, you'll have more story-heavy quests and gain access to more items from Jul Oul. Of course, this vendor offers a tribe mount and minion, but the materia exchange is one of the most useful in the game. You'll be able to trade three fae-fancies for each materia VII and six for each materia VIII once you reach the Friendly reputation.
To check where you stand with each beast tribe, look at the reputation portion of the character menu screen. As your reputation increases, you will also gain access to a kind of Pixie Playground. This is a great place to relax, take screenshots, or enjoy the numerous games waiting inside!
Well, off you go! Get those daily quests done and spend those fancies. But remember not to let your guard down. Travelers often find the Fae realm too beautiful to leave.
For more Final Fantasy XIV content, check out How to Buy a House in FFXIV!