Fire Emblem Engage looks to expand the Fire Emblem series with new stories, characters, and features. One of these is the Emblem Ring, a powerful tool that lets you summon characters from previous Fire Emblem titles. In addition, characters seem to be able to fuse into one unit. This may leave you wondering about the fusion mechanic in Fire Emblem Engage.
The fusion mechanic can be seen in Fire Emblem Engage's announcement trailer at the 2:20-minute mark when Alear and Marth combine. Their fusion creates a new form that seems to combine their strength and empower the pair. We aren't sure what this system is called yet, but it may be known as the Engage system, both in the title and because Alear and Marth shout this before fusing.
Related: Fire Emblem Engage preorder guide – Bonuses and Editions
What is the Engage system in Fire Emblem Engage?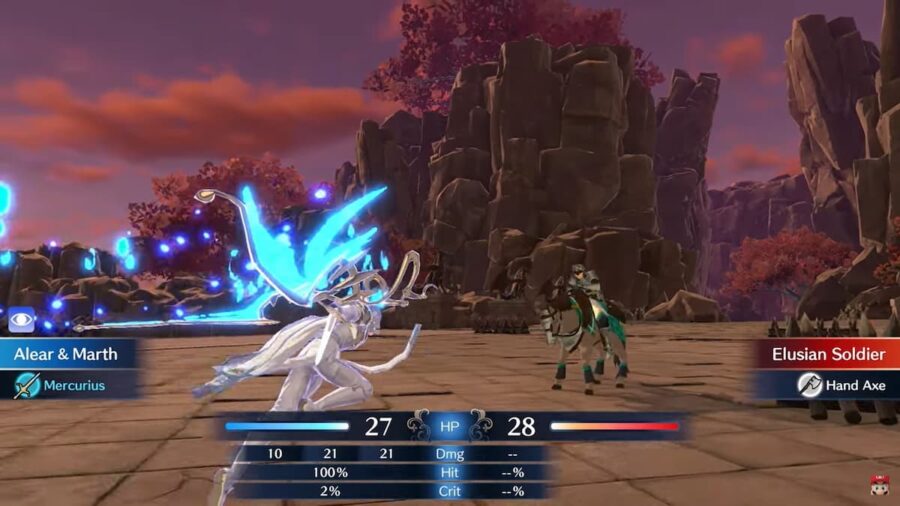 The Engage system looks to be a way to combine two units into one. While we saw that certain characters could be summoned and aid other characters in battle, this appears to fuse the two into a single powerful unit. It also appears that this may grant these fused units a more powerful special attack.
How to Engage in Fire Emblem Engage
This is the fuzziest part about this new feature, but we can assume it has something to do with the Emblem Rings and character classes. The announcement trailer shows that characters with the same class can be summoned and joined, like Alear and Marth pairing and Alfred and Sigurn pairing. Whether or not any character can fuse or it is for specific pairs is unknown, but we will update this guide with more information when it becomes available.
For more information on Fire Emblem, check out All characters in Fire Emblem Engage (Updated) and Who is the protagonist in Fire Emblem Engage? on Pro Game Guides.